FWD Insurance: Winning Hearts in Thailand
In this interview article, Ms. Pavarisa Chumvigrant – Chief Branding and Communications Officer of FWD Insurance Thailand shares with us on how FWD Insurance has taken a leap in all directions and successfully set footprints in the Thai market by winning over Thais' hearts.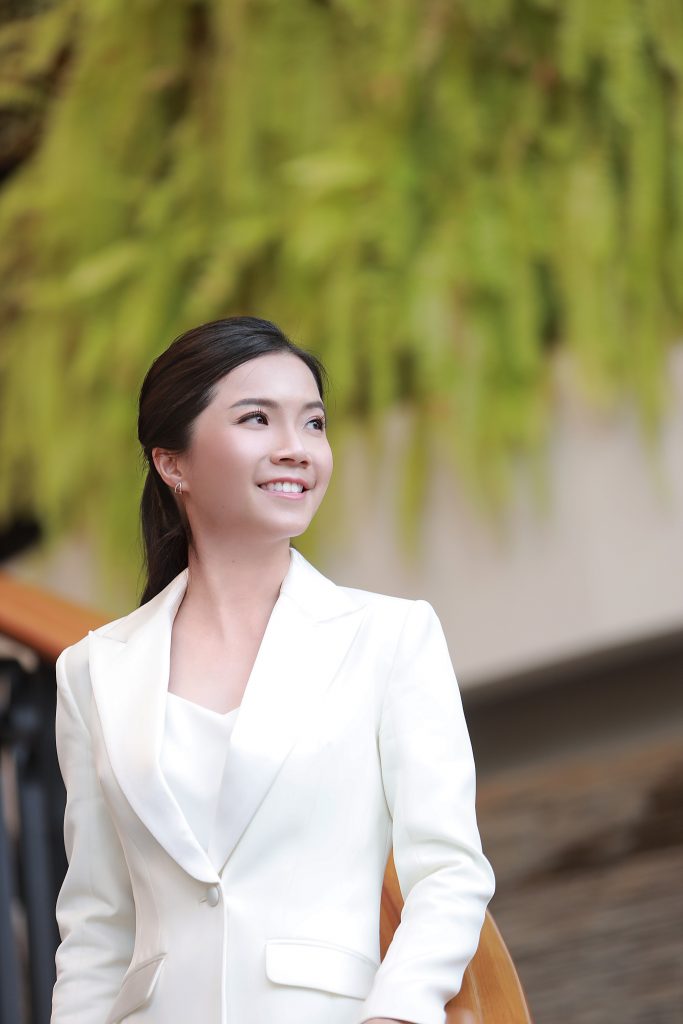 Question: Do you think that building a stronger brand is key to driving the entire process of business rethink? Do you have any strategies in place to strengthen the FWD brand and overall business?
Pavarisa: Building a strong brand is part of the driver of rethinking the business process. We have developed a strong brand that we believe has contributed significantly to the success of our business. Maintaining and enhancing the "FWD" brand is critical to growing our business.
With our brand vision of "Changing the way people feel about insurance", we identified multiple pain points in the insurance journey that create barriers for customers who seek insurance protection. Since our inception, we have focused on making our product offerings reduce the jargon-laced products to make our customers understand their protection. We also strive to provide timely access for our customers to get in touch with us, provide natural touch points so that we can serve our customers better. At the same time, we also continue to develop new innovative insurance products that are easy to understand and improve our services. We use digital technology to enhance our communications with our customers and provide our services more quickly.
Clarity in communications with customers is also part of the key success factors. Strategically, we use simple and clear language and avoid complex insurance jargons, to make sure our customers understand our product propositions. At FWD, our vision is changing the way people feel about insurance. With the vision in mind, we know that our business process needs to adjust to match our vision. It translates into how the brand strategically delivers the vision into the effective brand communications to reach target audiences. Therefore, we strategically build our brand based on our vision, which we are gradually transiting from Irrelevant to "Relevant", from Complex to "Simple and Straightforward", from Doubt to "Trustworthy", from Boring and Predictable to "Inspiring, Surprising, Passionate", from Lacking in empathy to "Human and caring", and lastly, from Disengaged to "Engaging." With this new approach, we aim neither to use fear tactics nor to create false promises. Instead, we focus on creating positive vibes in branding messages to inspire people, and to encourage them to realize that insurance can make them feel confident and they can "Celebrate living" while enjoying lives to the fullest every day.
We translated this strategic initiative into tangible execution with our 'Musicumentary' (Music + Documentary) brand movie, the first storytelling format in the insurance industry that used real people to tell their interpretation of our brand vision – "Celebrate living." We used real people for the brand campaign because our research revealed that the interpretation of "Celebrate living" was different across different people due to the pandemic. It was changed from macro-moments (when we celebrated major events in life, for example, getting married, buying a new home, etc) to micro-moments (when we celebrated everyday happiness, small things that bring joy to our daily life, for example, watering our plants, spending time with pets, or even eating our favorite dishes.)
Therefore, combining the findings with our brand direction of authenticity, we chose real people to represent the different meanings of happiness and to use our brand movie to narrate our brand story to the audiences.
In terms of media, we combined online and on-ground as we chose to follow where the audiences were. We leveraged on social media platforms to promote the brand campaign on entertainment platforms. Also, KOL and Influencers were used in order to keep the brand momentum going by having them share their 'Celebrate living' moments.
As a result, we achieved impressive growth in brand recognition and is the leading no. 1 brand in the category of 'innovation brand.'
Question: Why do you think it is so important to be customer-led? How do FWD do it so successfully?
Pavarisa: We put customers at the heart of everything we do. Since our inception, we set out to transform insurance with technology to disrupt the traditional mindset, behaviours and operations of the insurance industry. We position ourselves as a trusted provider of customer-led and innovative propositions to our customers.
We believe we are an innovator that offers new, simple, and relevant product propositions in response to evolving and distinctive customer needs. Additionally, we also aim to be the trusted partner of our customers by making insurance (1) easy to know with transparent and tailored propositions, (2) easy to buy with paperless applications, auto-underwriting and our D2C eCommerce platform, (3) easy to claim with a smart claims process and swift payment, (4) easy to engage with end-to-end lifetime interaction, and (5) easy to love with a distinctive experience and an innovative brand.
Driven by customer needs and using in-depth research, FWD Insurance is focused on changing the way people feel about insurance. The "Celebrate living" campaign seeks to address customer pain points and improve our customer experience. It makes people feel that insurance can support people to bring out the happiness in their lifestyles. Also, we used the 'clarity concept' of our communication to make sure that we are using simple and easy to understand language. So, customers truly understand that they are buying the right products to serve the right needs, resulting in sustainable business growth for FWD.
Question: Finally, will FWD improve the brand experience for your customers through intensifying the leverage on the popular social platforms or any other deliverable formats? If so, how?
Pavarisa: FWD is a digital-first next-generation insurer, and we are using different social platforms to deliver our brand message to the target audiences. We will always be looking into new technologies and how the FWD brand can be a part of it. There are several developments that we are working on that will be seen across 2022 as part of our brand strategic roadmap. This implementation will emphasize our 'digital first' intention.
As "innovation" is one of the FWD brand attributes, we develop contents and deliver our brand messages in a creative way. Therefore, we created "brand experience" which is the innovative way to communicate the FWD brand via the five senses: the sense of taste, hear, smell, vision, and touch. We collaborate with local brands across different industries that can create our brand into intangible products, to name a few: 'Guss damn Good' ice cream flavor 'Celebrate living', or 'Drop by Dough' with special toppings that represent FWD. We distributed these collaborations through different media and gained visibility in the mainstream social media platforms as well as our partners' own media.