JUMBO Seafood: Singapore's Iconic Delicacy to the World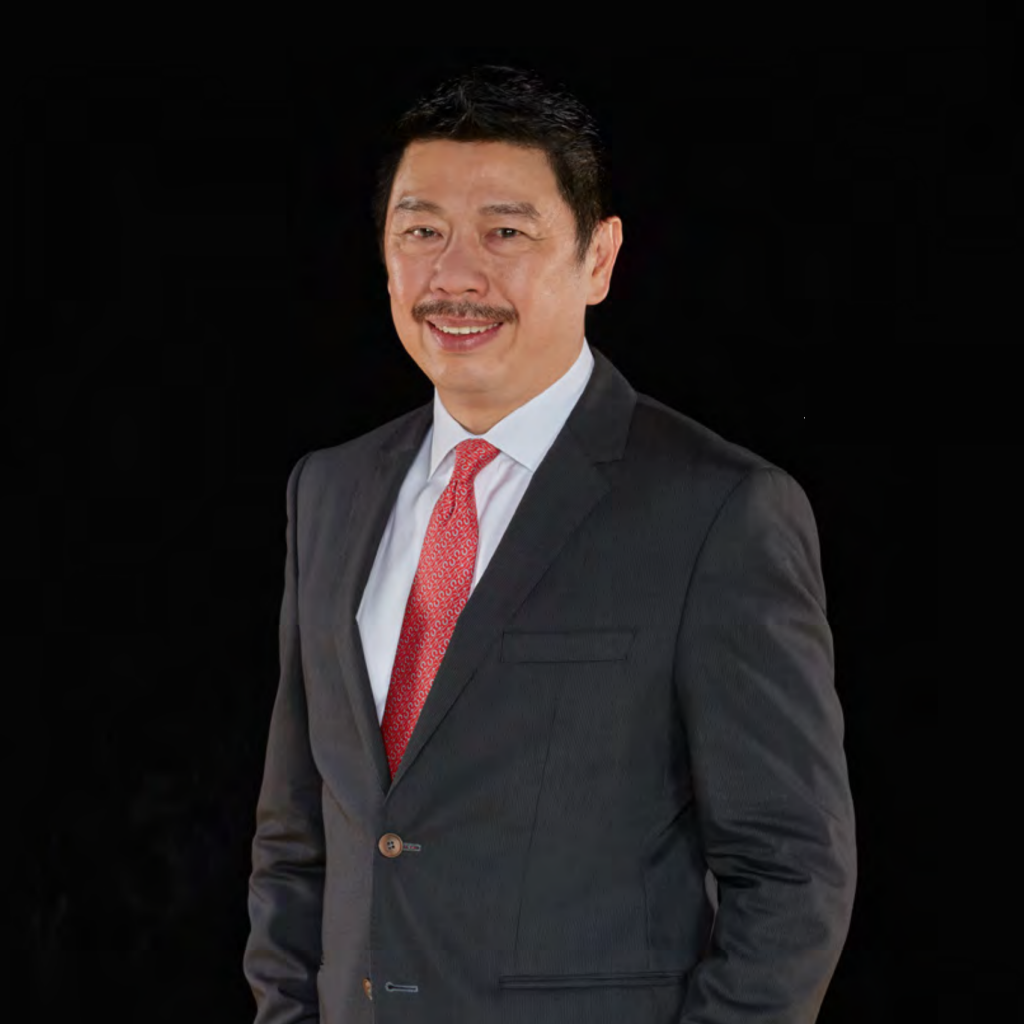 "I regard other restaurateurs as friends because when the industry is faced with challenges, it is easier to come together and solve problems."
Ang Kiam Meng, Chief Executive Officer of JUMBO Group of Restaurants, parent of Singapore's most popular seafood dining chain JUMBO Seafood, calls himself an "accidental restaurateur."
Ang, the eldest of five children, spent his early years living in an attap house in eastern Singapore. The family fortunes turned after his taxi driver father started running a garment manufacturing business. Mindful of his modest origins, Ang never strayed with his family's new found affluence – remaining humble and helpful, even graduating at the top of his class. He eventually graduated with a bachelor's degree in computer science from the University of Texas in Austin.
While the university graduate readied himself for a career with Singapore's ST Electronics (then known as Singapore Electronics & Engineer Limited [SEEL]), his father and nine other friends, sensing the need for a venue for personal business networking and family gatherings, decided to open a seafood restaurant. They bought over a failed restaurant at East Coast Seafood Centre in 1987 and christened it "JUMBO".
"It was a big mistake because they knew nothing about running a restaurant," Ang reflects. Eventually, his father and uncle took the reins, and rolled out changes that were practically unheard of in Singapore. The changes included menu revisions, transparent pricing and equal treatment of dining parties regardless of size and amount spent. Through word-of-mouth, the business took off.
Ang joined in 1993, answering the call of his father's wishes to expand the business, explaining, "I was half-hearted about leaving my job because I knew nothing about running a restaurant, but my father needed me."
"When I first started in this business, I kept wondering if I made the right choice. I struggled a lot and I had so little confidence in myself then, I didn't dare tell people I was a restaurateur," Ang continues.
Indeed, Ang learned hard lessons in his early years in JUMBO, citing his inexperience in the food business and management industry. Eventually, he grew into a seasoned restaurateur. Today, JUMBO Seafood is practically synonymous with Chilli Crab, Singapore's most popular delicacy, with its status immortalised by a recent TripAdvisor listing JUMBO Seafood as one of the 50 most iconic places in Singapore to visit.
Brand Origin
The fact that JUMBO Seafood is synonymous with the dish, today well-loved by Singaporeans and tourists alike, was in fact a gamble that paid off. Ang, sensing an opportunity, participated in the campaign and JUMBO Seafood's popularity boomed overnight.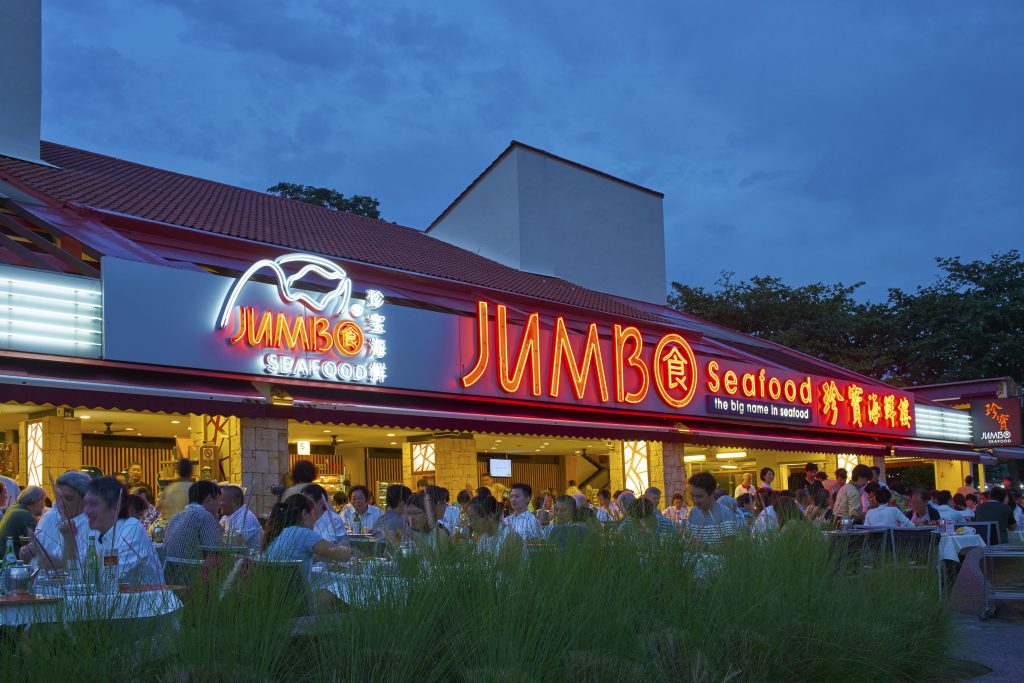 Product Development
Invented by Mdm Cher Yam Tian and her husband Mr Lim Choon Ngee in 1956, Chilli Crab, the Singaporean dish is served in a semi-thick, sweet and savoury tomato and chilli based sauce. The fact that JUMBO Seafood is synonymous with the dish, today well-loved by Singaporeans and tourists alike, was in fact a gamble that paid off. In an effort to promote Chilli Crab as a Singaporean dish, the Singapore Tourism Board (STB) invited restaurants to accept five-dollar vouchers for the dish, an offer few took up. Ang, sensing an opportunity, participated in the campaign, and JUMBO Seafood's popularity boomed overnight.
From the offset, JUMBO Seafood had been associated with good food, but not much else. Ang's father and his friends thought of the restaurant as a hobby, to provide a meeting place for families and friends. "We didn't put much emphasis on back-room operations, corporate structure, marketing or branding," Ang reveals. Without building the tangibles and intangibles, JUMBO found itself stretched thin and unprepared for the cut-throat industry.
As the seafood restaurant grew into a chain, it faced problems with food consistency, service delivery and operational effectiveness. After painful lessons with tenancies and over- ambitious expansion, the company decided to focus on its essentials: building up a corporate structure and focusing on branding and marketing.
Ang's own exposure at ST Electronics helped form ideas on how a food and beverage business might be managed – a strong corporate structure underpinning frontline operations of good food and good service. He understood that while JUMBO Seafood had become successful, it did not necessarily meant it would be sustainable without significant perspective changes.
Hence, the Group was restructured. Technology was injected across everything including supply chain management, food preparation and point-of-sales to achieve consistency in food quality and service excellence. In 2008, JUMBO Group established a central kitchen to standardise cooking procedures and processes. It also facilitates the preparation, pre-packaging as well as distribution of sauces and marinades, and to test new dishes.
Branding
With a new consciousness towards branding, Ang spearheaded the rebrand of JUMBO. The company kept the name christened by his father and his nine friends. It was an appropriate tribute, while also signalling the company's aspirations to be big in the seafood business. The orange, besides stimulating the palate, recalls the association with the orange-red Chilli Crab dish.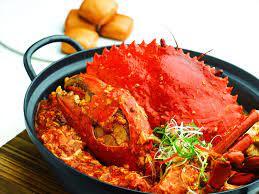 "Our staff are our greatest brand assets and brand ambassadors," Ang declares.
The company believes in the holistic development of staff. Customised courses, including fast-track programmes for outstanding staff, equip the employees to assume supervisory and leadership positions. In addition, the company also offers other welfare and staff benefits, including scholarships, bursaries and accommodation, allowing JUMBO to retain its staff while keeping them motivated. The idea, Ang says, is to inspire a better customer experience.
Understanding customers' taste and lifestyle preferences is key, but JUMBO is equally eager to anticipate changing habits. Recognising that branding touch points extends into the store decor, the Group was one of the first in Singapore to engage interior designers to create a comfortable dining ambience.
JUMBO has also introduced new dining concepts with unique offerings to add to its portfolio. Some of these include JPOT – Hotpot Singapore Style, an individual hotpot concept championing Singaporean flavours like laksa and bak kut teh; as well as Chui Huay Lim Teochew Cuisine which offers the best of Teochew porridge fare and Teochew delicacies.
Read more on similar topics
Success Formula
"We are people-focused," Ang announces, "We need to take care of them." This mindset extends to JUMBO Group's dealings with customers, staff as well as suppliers.
"Our PRIDE values of 'Passion', 'Respect', 'Integrity', 'Diligence' and Excellence' underpin all we do," Ang adds. While Ang acknowledges that customers are important, he is quick to point out that there are others who are equally critical to JUMBO Group's growth.
"Suppliers: We treat them fairly, believing in forging a long- term relationship with them,
Staff: We invest in training them to enable them to do better. We want our staff to feel proud of their capabilities."
Ang's own perspective also extends to his duties as President Advisor of the Restaurant Association of Singapore. The JUMBO Group CEO is all too willing to share trade information with its members, even if some are direct competitors. "I regard other restaurateurs as friends because when the industry is faced with challenges, it is easier to come together and solve problems," Ang reveals.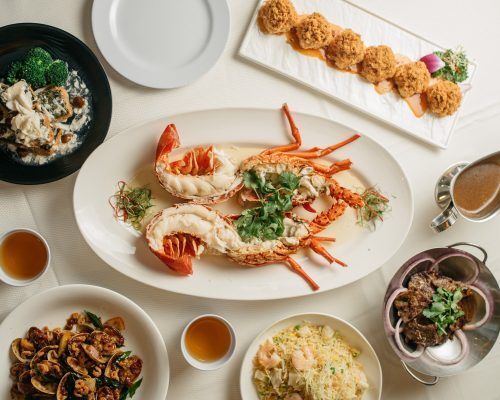 Indeed, some of JUMBO Group's brand expansion strategies have been the result of cooperation with direct competitors. Singapore Seafood Republic, spearheaded by Ang and designed to showcase Singapore-style seafood cuisine to the world, is a collaboration between restaurant groups Tung Lok Seafood, The Seafood International Market & Restaurant and Palm Beach Seafood. In addition, JUMBO did rigorous market studies to help support the company's strategic development in the Shanghai market.
Future of Jumbo Seafood
While JUMBO acknowledges that the high business costs, shortage of skilled workers and intense competition remain challenges in the competitive Singaporean market, the company is taking an optimistic view. "We see it as an opportunity to allow ourselves to differentiate ourselves," Ang assures.
The company's cautiousness that has defined JUMBO Group from the days Ang took over, defines its outlook. "We are careful on the selection of the countries we intend to enter into. Once we have selected our geographical area of expansion, we stay focused on that market." In fact, JUMBO Seafood's first restaurant in Shanghai, China was met with great response and accolades, including being listed as one of Best 50 Restaurants in Beijing and Shanghai by Shangliu Tatler. The company intends to introduce other dining concepts in Shanghai before moving to other parts of the country.
Back home, JUMBO Group has expanded beyond its eponymous seafood restaurant into a myriad of concepts ranging from Singaporean classics such as NG AH SIO Bak Kut Teh and JPOT – Hotpot Singapore Style, to Japanese ramen with YOSHIMARU Ramen Bar.
"I always think of the business from the customer's point of view and what I would like if I were the customer," Ang concludes.