ECOVACS: Driving Robotic Innovations for Cleaner Living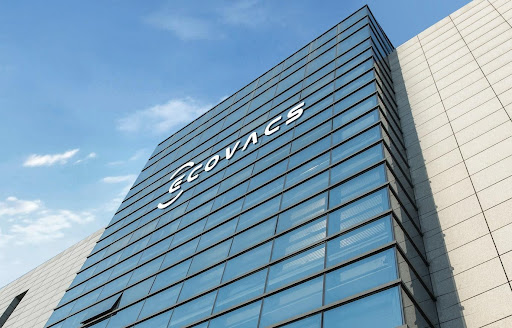 Expected to grow faster than any type of vacuum cleaner, the spike in sales of robotic vacuum cleaners in recent years will not end anytime soon as a short-lived hype. According to Fortune Business Insights, this market will exhibit a growth rate of 24.4% CAGR, over the next five years, achieving USD 46.75 billion by 2027.
In this interview article, Johnny Zhu (hereafter referred to as "JZ"), Vice President of GBU Overseas Business of ECOVACS, one of the leading players in the robotic vacuum cleaner market shares on the key strategies that the brand will be adopting to expand and strengthen their market reach and meet consumer demands in greater capacity.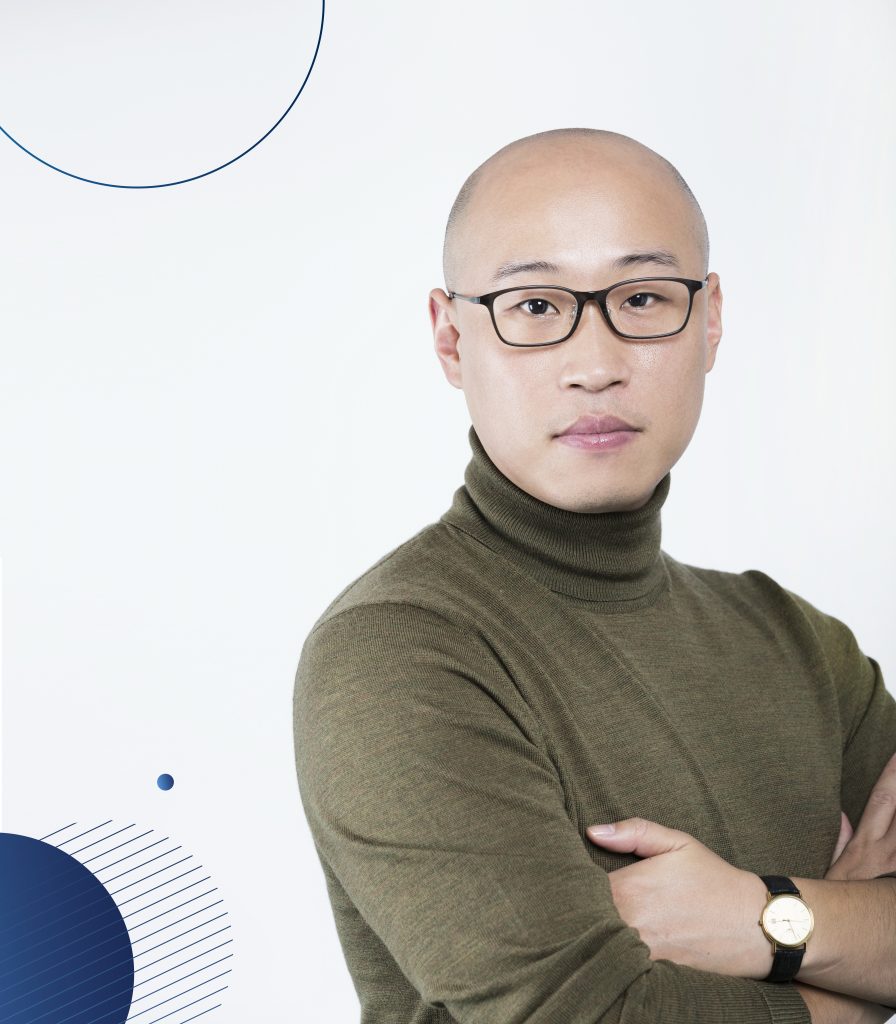 Question: How will ECOVACS be charting ahead to capture the growth opportunities that are currently present in the market?
JZ: At ECOVACS, we care about innovations that enhance customers' lifestyles. We designed our robots using our deep understanding of evolving consumer expectations so users can 'Live Smart, Enjoy Life'. We help our customers to build homes that ask less of their attention, are more seamless, and free them to do what they love.
At ECOVACS, we are keen to grow the home service robotics industry. In the first three quarters of 2021, ECOVACS invested RMB331 million in our research and development (R&D), with a year-on-year (YoY) increase of 53.41%. Having over 1,073 researchers and 1,112 patents in the first half of 2021, we are well poised to create intelligent robotic solutions for the service robotics industry and drive industry growth.
Question:

What is the overall strategic direction for ECOVACS in expanding your presence and share in the overall market?
Over the years, ECOVACS won recognition from the global market and consumers for our diversified products and professional service. Ranging from DEEBOT for floor cleaning and WINBOT for window cleaning to AIRBOT for air purification, ECOVACS is optimistic about expanding the home service robotics industry and will continue to invest more.
As a data-driven service robotics leader, ECOVACS is looking to use the latest technology advancements and innovative thinking to automate and enhance user home cleaning experience and expand our market reach.
On that note, our company cannot stress more on the importance of R&D. We have always invested significantly in product development and technology innovation, including new sensors and AI-driven vision. And we use our comprehensive research capabilities to increase our experience, create highly efficient innovative products, and develop an effective global marketing system. We will continue to strengthen our global footprint and are committed to becoming the best in the home service robotics industry.
Question: Speaking much about research and innovation, can you share with us some examples of how ECOVACS has utilised these keys to better serve the market?
JZ: In terms of product features, the DEEBOT T9 has improved navigation and obstacle avoidance capabilities, turning obstacle avoidance, environment recognition, and route planning feasible while solving the problem of random collision and becoming stuck. In addition to sweeping and dust removal, we dramatically improved the mopping performance. In terms of functional experience, the DEEBOT T9+, with its self-collection feature that automatically collects and disposes of dust, eliminates the need to do manual cleaning and offers users a new house cleaning experience.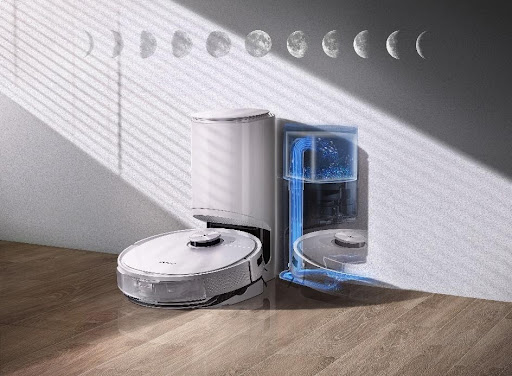 For the technological innovations, ECOVACS as a pioneer created a new benchmark in robotic vacuum cleaner intelligence, including the AIVI™ 3D artificial intelligence and AI-driven visual recognition to our new range of DEEBOT. The new technology adds depth to the visual information, while the RGBD sensor makes the robots more accurate and gives them a better range than the previous generation's TrueDetect 3D 2.0.
We are also proud to share that ECOVACS is also taking an industry lead in human-computer interaction, enabling users to perform cleaning tasks using vocal commands. YIKO is the industry's first natural language interactive AI voice assistant that closely listens for user commands and promptly responds to them. It enables users to control the robots using their voices and have more time to do more meaningful things.
Question: With R&D being an important strategy that ECOVACS adopts, what has been the driving force behind it? And what have been the results so far?
JZ: It is customer behaviour and needs that are leading our R&D. The purpose of our R&D is to promote new technologies, products, and categories that truly serve consumers. We believe that products must meet consumer needs and solve pain points. Therefore, we listen to consumer needs, explore potential demand, influence the development of the industry, and create pioneering categories and products to lead the consumer market.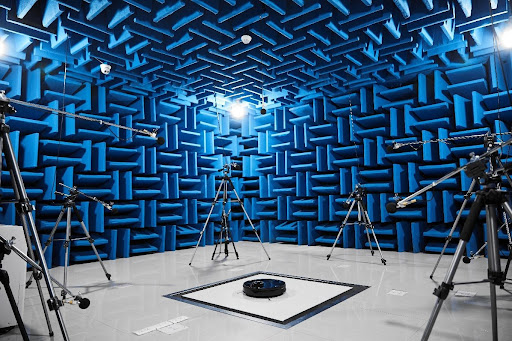 For example, ECOVACS pioneered the OZMOTM Mopping Technology that integrated sweeping, vacuuming, and mopping to increase user convenience. We were also the first to add TrueDetect 3D structured light obstacle avoidance and dToF laser navigation technology to enhance robotic vacuum cleaner intelligence in our DEEBOT T8 Family, enabling the robotic vacuum cleaner to perform three-dimensional inspections for accurate indoor positioning, navigation, and obstacle avoidance.
As such, we are glad to witness how ECOVACS gained recognition from the global market and consumers for its diversified product strength and professional service. Being recognized as "2021-2022 Top Influential Brand in Asia" shows that ECOVACS has maintained an absolute leading position in the Asian market. It also dramatically boosts our confidence in developing the global market. As the world's leading service robotics brand, ECOVACS will continue to lead the industry, and promote the rapid and stable development of the home service robotics industry.
Question: What are engagement strategies that ECOVACS adopt, in building relationships with your customers?
JZ: Over the years, ECOVACS has built a brand that cares about customers' needs. We have increased engagement through our brand ambassador, key opinion leader, and using social media to listen to what consumers want actively.
ECOVACS sees customers as crucial to its business operation therefore we believe that having sufficient and effective communication is vital. We have regular media engagements for new product launches, joint promotions with marketplaces to allow customers to enjoy a new form of house cleaning at an affordable price. We also appreciate two-way communication. We always welcome customer feedback on social media and are ready to chat with them on our e-commerce platforms and assist them through our service center.
Question: On the note of engagement strategies, how do ECOVACS appeal to the millennials and younger generation of consumers?
JZ: We pay close attention to trends and observe what our customers like. Having Hyun Bin as our brand ambassador will be one of the best examples of how we appeal to younger generations. Hyun Bin is famous across Asia. If you've seen his films and TV shows, he exudes an air of confidence, warmth, elegance, and comfort. This aligns closely with the emotional attributes of ECOVACS' vision — A Robot For Every Family.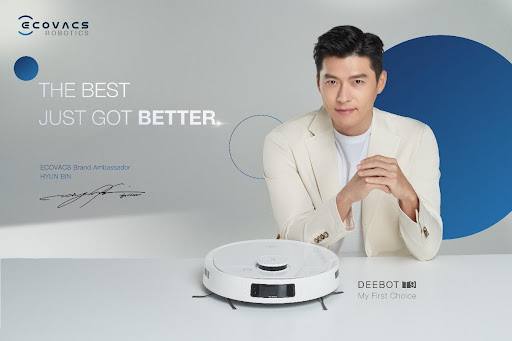 Our brand also believes in elegant design, being in trend, and confident in our ability to give customers the warmth and comfort they expect from our products. We're proud to have Hyun Bin on board as our brand ambassador and play a part in our strategy to strengthen the emotional connection between our brand and users.
We are also aware of the latest social media trends and ride on them. For instance, we constantly hold live commerce events to give our customers an interactive experience. We also created viral TikTok content to show our audience that we are more than about robotic vacuum cleaners, but a brand dedicated to innovation and improving the quality of life. We believe these tactics will help millennials and Gen X to relate with us and create a bond.
Question: Before we wrap up, why should customers start buying ECOVACS products?
JZ: As a customer-focused company, ECOVACS actively promotes intelligent automation to eliminate the hassle of general household cleaning so users can live smarter lives. Users can also use natural language to control the robots and have the freedom to do something meaningful.
ECOVACS is dedicated to market development and will continue to focus on the needs of consumers. We will use our R&D capabilities and our team of researchers to explore forward-looking innovation in technology. We will also keep pushing ourselves to lead the future development of the home service robotics industry, and at the same time, use technological innovation with different products to meet the needs of global consumers.
Question: Finally, what are some last words you would like to share with your customers or followers?
JZ: We are constantly developing and creating the next generation of products. So, please follow us closely and be prepared for our upcoming launch as it sets a new benchmark for the home service robotics industry.