FairPrice: Leading the Way in Grocery Retail using a Customer-Centric Approach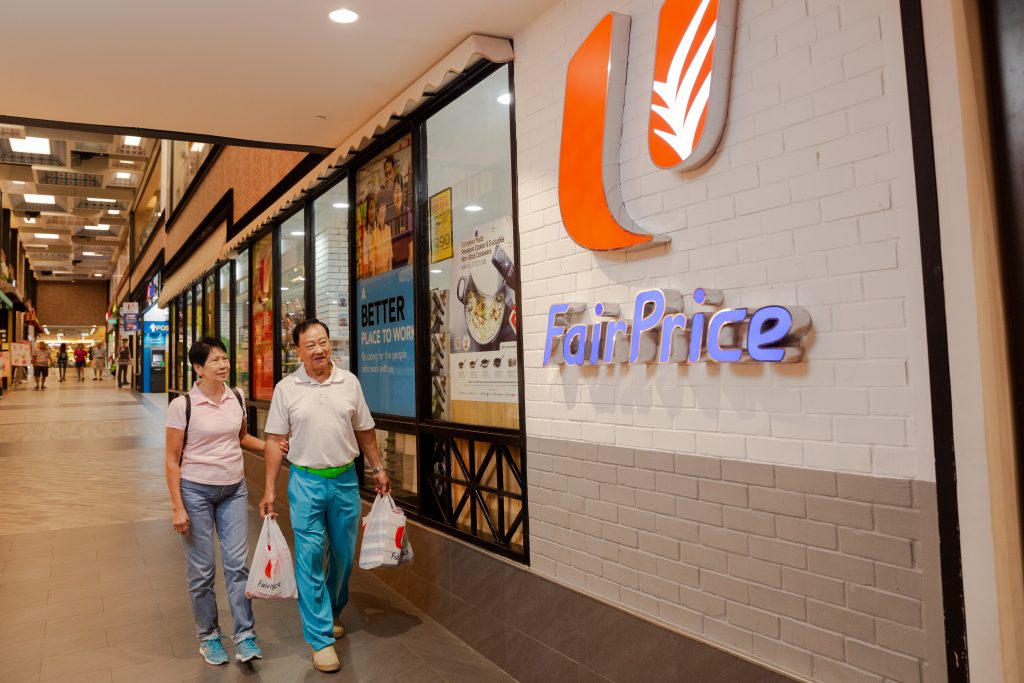 In 1973, the first NTUC Welcome supermarket opened in Toa Payoh, officiated by the late Mr Lee Kuan Yew. It was founded to moderate the cost of living in Singapore. Fast forward almost 50 years later, FairPrice, as it is known today, is one of the largest retailers in Singapore and is a name known by all Singaporeans for its convenience and familiarity, along with providing a wide variety of daily necessities at affordable prices.
Over the years, FairPrice has continued to grow and innovate to remain as one of Singapore's most trusted brands. In April of 2022, Mr Vipul Chawla took over the reins as Group CEO. Influential Brands spoke with him to get the buzz on how FairPrice builds its branding and what are the company's plans for the future.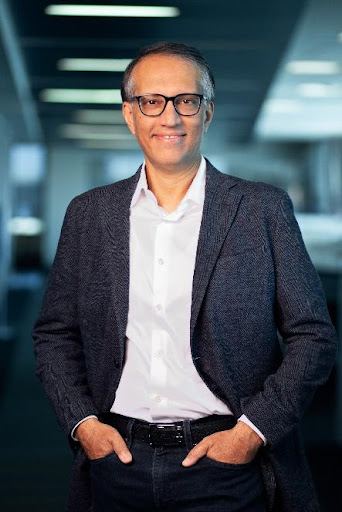 Question: Why do you think your customers choose you and not other similar brands? In FMCG, many products can be found in different supermarkets and minimarts. How does FairPrice build loyalty to its brand?
Vipul: As a social enterprise, our ultimate goal is to moderate the cost of living and serve the community. This social commitment, which is a key strategic intent for the entire organisation, separates us from our competitors. At FairPrice, we are working hard to keep prices affordable for our customers. And we strive to keep essentials affordable using a multi-pronged approach.
We provide good value to consumers through our FairPrice housebrands which are sourced from over 55 countries and 450 suppliers around the world. We also source locally to deliver greater quality and value, and we are able to price housebrand products 10 – 20% lower than other branded products.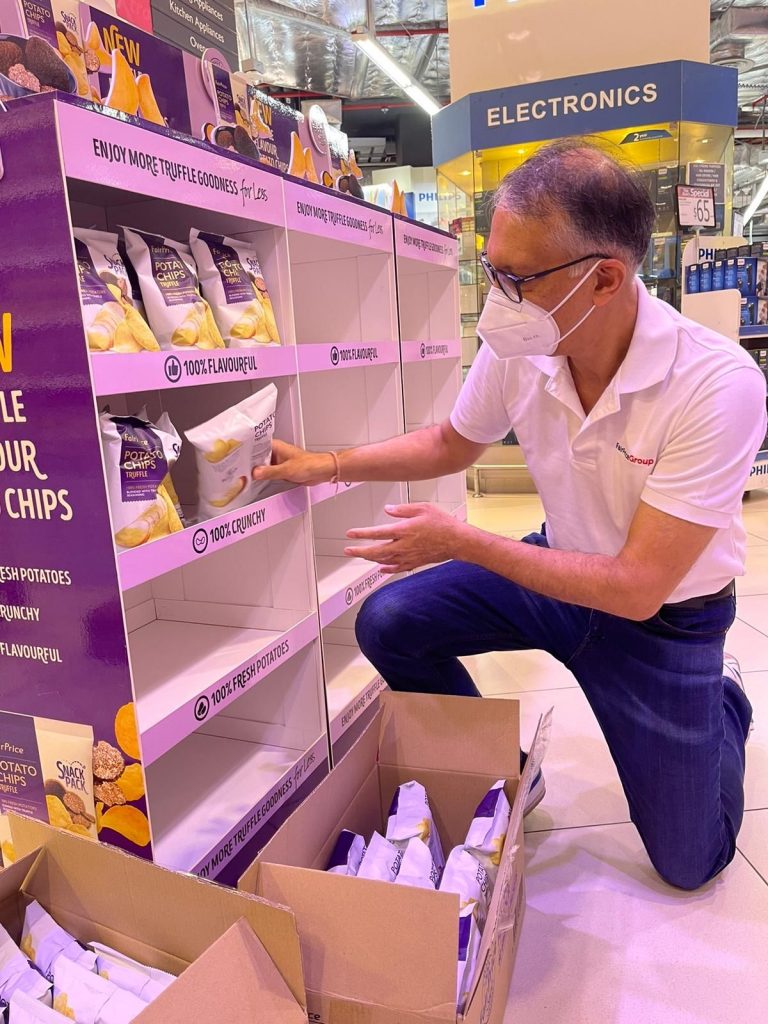 We set the price benchmark with other retailers bringing down their prices such as when ART kits hit the market, they were priced at over S$10 per kit. FairPrice responded and was the first retailer to bring in a new approved ART kit (Flowflex) that was priced under S$5 per kit. We continually looked for opportunities to bring the price down further and we now have a test kit which retail for S$2.45 each.
We proactively source through direct, advance or bulk purchase, diversified sourcing, stockpiling to mitigate impact. This helps to defer price increases and mitigate its impact on consumers. FairPrice also enters into forward contracts and/or purchased additional volume to lock in the cheaper cost while incurring additional storage cost in service of our social mission. We also diversify our import sources to over 100 countries, and maintain a stockpile as well of daily essentials to cushion consumers from sudden supply and price shocks.
We run targeted campaigns to moderate cost of living. FairPrice was the first supermarket retailer to provide discounts for the Pioneer Generation (PG) and Merdeka Generation (PG) members when these national schemes were first introduced, to complement its existing seniors discount scheme.
FairPrice introduced the Community Health Assist Scheme (CHAS) Blue cardholders discount scheme to help alleviate the cost of daily essentials for the less fortunate. In 2021, the PG, MG, Seniors, and CHAS Blue discount schemes helped eligible customers save over S$10 million.
FairPrice also launched the "Stretch Your Dollar" programme in February 2022, which includes a five per cent discount every Friday for a basket of 100 key essential items across all FairPrice stores and FairPrice online. The programme aims to help consumers cope with the rising cost of living that has been exacerbated by the protracted COVID-19 situation.
Question: Is building an FMCG brand all about stocking the most products at competitive prices? What are some challenges you faced in building the FairPrice brand over the years?
Vipul: We recognise that a key ingredient in building a brand is trust. Customers who trust us, believe in our social mission and our commitment to serve the community. As a service-oriented retailer, our most valuable asset is our team of over 13,000 staff and we value their dedication and service. We know that when we lean forward and look after our people, they in turn will look after our customers, and the business will take care of itself.
As a provider of everything food, we care for our staff and ensure their welfare and benefits are competitive and in tandem with economic and market conditions. FairPrice has taken the lead to set the industry standard and improve the lives of our staff by implementing the Progressive Wage Model, not only in the retail sector, but across all our various businesses and corporate functions.
Question: What role has technology played in your operations?
Vipul: We have recently enhanced the FairPrice App by adding the Digital Pay function at our store's check-out. Now, customers can pay and earn or redeem Linkpoints using the FairPrice App at every store checkout. It is quick, convenient and provides a seamless omni-channel shopping experience for our customers.
Another example is our Scan & Go initiative which we have been rolling out to various stores across Singapore. This initiative allows shoppers to use the FairPrice App to scan products and purchase directly via the app – essentially allowing them to skip the queue to pay at the end of their shopping trip, making for a more pleasant shopping experience.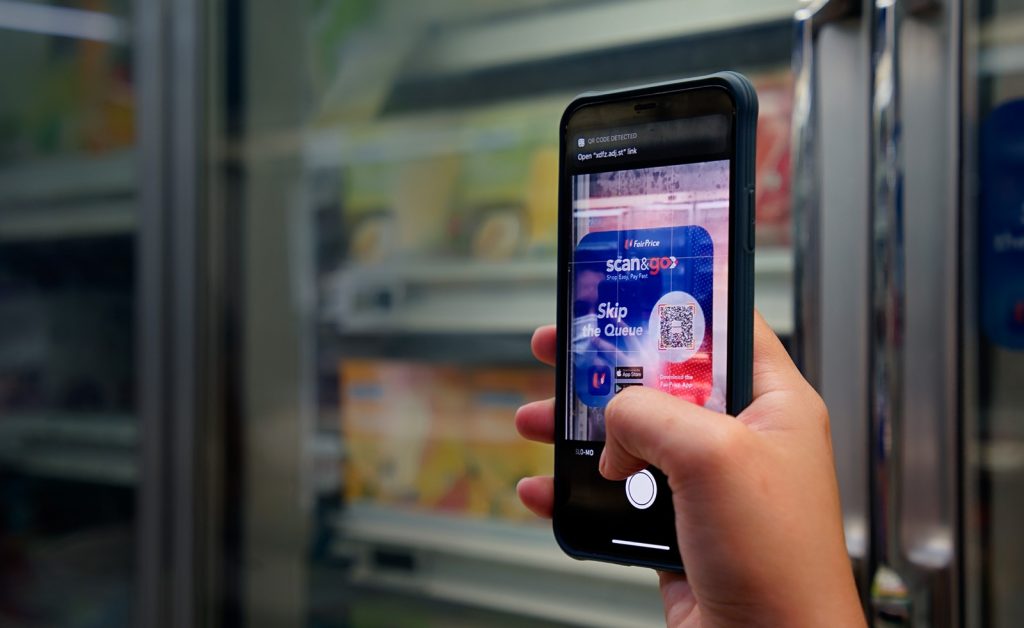 In exploring ways to bring our customers greater convenience, we launched our first AI-enabled unmanned and cashless store in December 2020. Located in Tampines, the concept store is powered by state-of-the-art retail and image recognition technologies which allow customers to self-serve while promoting efficiency and productivity. The store demonstrates our ongoing efforts to test and discover innovative solutions to drive the retail industry forward.
The concept is subsequently rolled-out at various schools including Ngee Ann Polytechnic, Singapore Institute of Technology (Dover) and Nanyang Technological University.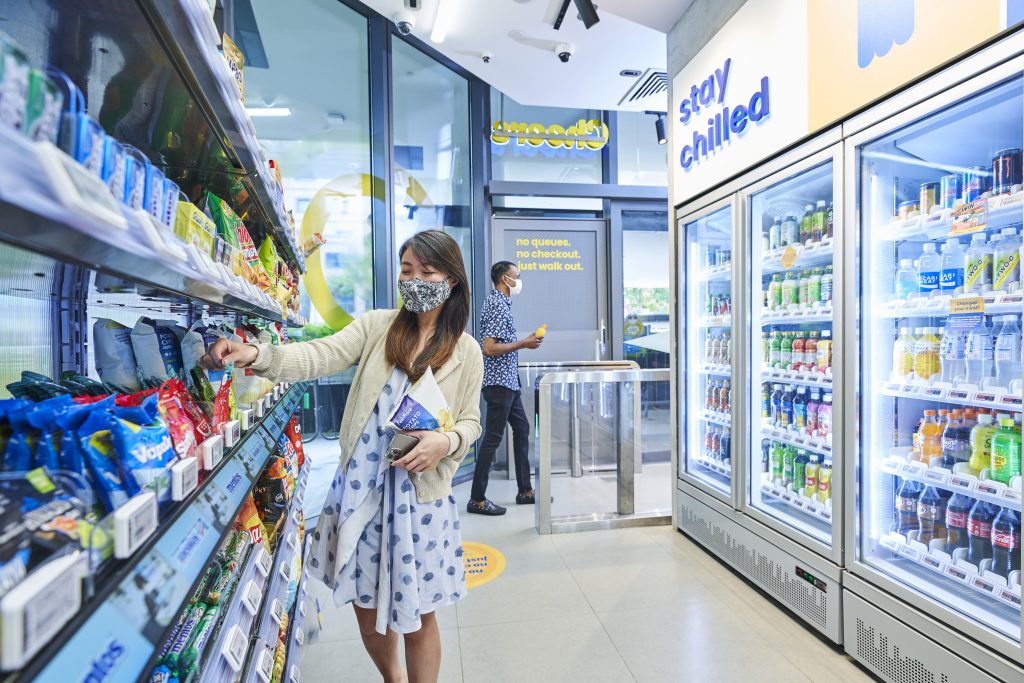 Question: How important have FairPrice's house brand products been to its business strategy?
Vipul: Over the years, we have seen house brands gain customer receptivity and grow in popularity. Based on the latest Nielsen market track data which measures the market share of the respective house brands in Singapore, FairPrice Housebrand is ranked number one in terms of market share and brand equity index.
Last year we conducted a customer sentiment study where over 1,000 consumers were invited to try a range of FairPrice Housebrand products and provide their honest reviews on the independent consumer panel <Try & Review>. To date, we have received over 3,500 reviews on 60 FairPrice Housebrand products. Our FairPrice Housebrand products received a strong rating of 4.5 out of 5 stars across food and non-food items on average. The survey also revealed that 9 in 10 consumers agree that FairPrice Housebrand provides good value for money.
Question: How does FairPrice decide what kinds of products to produce under its house brand?
Vipul: First and foremost we provide good value and quality options for daily essentials and basic necessities that are in the shopping basket of almost every customer. Beyond this, we also closely monitor market trends, consumer preferences and shopper receptivity, and tailor our offerings to cater to evolving lifestyles and consumption patterns. Our own brands team also uses data analytics to map out consumer needs and identify areas where consumers are under-served.
For example, we introduced Pasar Organic in 2008 when we saw the demand for organic produce. Pasar Organic offered a good range of organic vegetables including local vegetables like Chye Sim, Kailan and Kang Kang, which we made available at very affordable prices. In 2017, to meet increasing demand for wine, we launched Just Wine, which offers quality table wines sourced from countries like Australia and Chile, priced competitively to offer great value to consumers. We have since expanded our Just Wine range to include old world wines from France, Spain and Germany.
In 2020, we further enhanced our range of budget friendly products with SmartChoice, a new product line that offers essentials at the lowest pick-up price. SmartChoice offers a range of products such as toilet paper, kitchen towels, floor cleaner, bleach, wholemeal bread and eggs to cater to the needs of budget conscious customers.
Question: Can you share some priorities for the future? What is the next major milestone?
Vipul: In line with our social mission, FairPrice continues to benchmark prices and keeps food and daily essentials available and affordable. We also continue to leverage technology and data to understand the needs of customers and provide seamless convenience and accessibility. Ultimately, we look to engage customers on multiple channels – both online and offline as part of our omnichannel retailing experience.
With a growing focus on Sustainability, FairPrice Group is aligned with the Singapore Green Plan 2030 – a whole-of-nation movement to advance the national agenda on sustainable development. Sustainability will be at the forefront of our business and we have put in place a sustainability framework aligned with the UN Sustainable Development Goals that looks into ensuring ethical business conduct. We have also made bold sustainability targets such as doubling the accessibility of healthier food options and halving our food waste by 2030.
As FairPrice continues to grow as a business, part of every dollar customers spend with us will go back to society. In 2008, we set up NTUC FairPrice Foundation to focus our giving efforts to provide a better life for the community. FairPrice Foundation focuses its giving on the poor and needy, nation building and community bonding, and advancing workers' welfare. Since its inception, FairPrice has already donated S$178 million to the community through the Foundation.
Question: Are there any interesting facts about the company that most people don't know about and you would like to share with us?
Vipul: A common misconception customers have is that products at FairPrice Finest stores are more expensive. However, products are uniformly priced regardless of where they are located, barring store specific promotions. FairPrice's workforce comprises over 13,000 employees from diverse age groups, ethnicities, and social backgrounds. The oldest employee in our employ is 81 years old and our youngest employee is 17 years old.