Eu Yan Sang Singapore: Leveraging the Strong Heritage to Propel into the Future
With a five million funding that the Singapore government has set aside to support Traditional Chinese Medicine (TCM) research between 2017 to 2021, it speaks volume of the potential role that TCM could play in meeting the various healthcare challenges locally.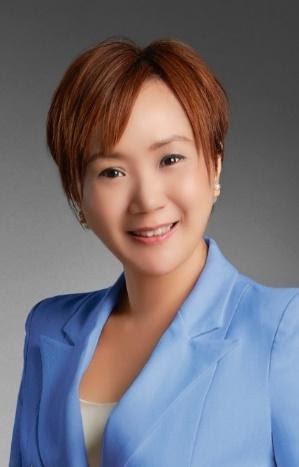 Speaking further on the potential of the TCM market in Singapore, Ms Serene Seow, Managing Director of Eu Yan Sang Singapore, added that with herbal and natural remedies gaining popularity amongst consumers, incorporating TCM supplements and remedies as part of consumers' lifestyle is evidenced by a study reflecting that approximately 67% of Singaporeans have sought TCM as complementary alternative medicine.
In this interview article, Serene Seow shares with us how Eu Yan Sang, a trusted name for generations of customers, has been innovating itself to offer consumers differentiated TCM health and wellness products. Their commitment to excellence has earned them the 2021 Top Brand recognition, based on the consumer market research conducted by Influential Brands.
Question: Apart from the 140 years of strong brand heritage, what do you think is Eu Yan Sang's competitive advantage that has garnered trust from consumers and allowed the brand to remain relevant?
Serene: Being a brand with more than 140 years of strong brand heritage, we continue to be the beacon of trust and quality.
At Eu Yan Sang Singapore, we are committed to continued innovation and quality excellence whilst delivering efficacious health and wellness solutions based on our deep knowledge in TCM and in-depth understanding of consumer health and wellness to remain relevant in modern times.
We continue to differentiate our brand by offering quality, innovative and efficacious solutions to cater to different consumer groups. Our deep domain knowledge in TCM does not conflict with rigorous science. In fact, we incorporate the best of east and west in our product solutions and collaborate with reputable institutions in scientific research and development to propel the TCM industry forward.
We adopt a scientific approach to quality control. A good example would be our herb fingerprinting. We continue to invest in innovation to refine our TCM formulations and modernise the consumption formats. For instance, by encapsulating powdered herbs in capsules and introducing easy-to-consume liquid essence in sachets, and ready-to-consume herbal soups and tonics in convenient pouches and slim easy-to-carry bottles, making TCM supplements more accessible for modern customers.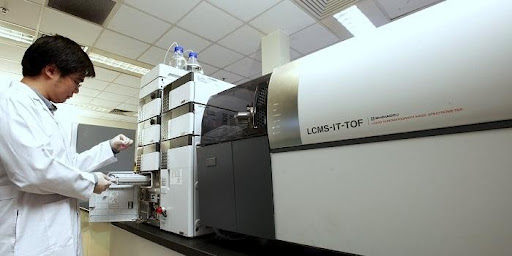 We have modernised our packaging and expanded our product range to include dietary supplements, health foods, health beverages, packaged tonic soups and personal care products, keeping pace with evolving consumer trends.
Customers can conveniently access our full range of products both online 24/7 and at our extensive network of stores while enjoying member privileges. In addition, customers enjoy the convenience of having their health queries answered on our mobile app too.
In the last 7 years, Eu Yan Sang products such as the popular Essence of Chicken and Bottled Bird's Nest categories which are known to use only premium quality ingredients, 100% natural with no added preservatives, have also been made more accessible through an extensive distribution network of retail partners in Singapore, beyond the boundaries of our own stores.
In terms of services, at Eu Yan Sang Singapore, customers with queries on TCM supplements, remedies and usage of herbs can approach our team of trained and certified TCM experts – Herbalists and Advisors to access over-the-counter professional services at any of our stores island-wide.
Question: How has Eu Yan Sang been adapting the business to operate in this pandemic landscape and what are the effects so far?
Serene: Seeing the fast-changing consumer and digitalisation landscape, we are glad that we have embarked on our digital transformation journey 6-7 years ago with an effective omni-channel proposition.
Hence with the onset of the pandemic, though it caught everyone off-guard, we were thankful that we were in the position to easily further pivot and adapt fast to cater to the drastic change in consumer shopping behaviour.
We leveraged on a 360-marketing approach to engage and garner new customers.
In addition, we extended personalised services via Online Live Chat, Tele-Consult, Tele-Order and WhatsApp Order to help customers, especially the less tech-savvy, elderly and those new to TCM.
Our online business grew over 10X during the circuit breaker, covering more than 60% of our regular business pre-Covid. The online sales were sustained successfully even after the lockdown.
In a 2021 Blackbox Research survey, it reported an increase in the majority market share of customers for Eu Yan Sang by 6ppt. Brand awareness was also strong at 93%, the highest in the space that we are operating in.
We are truly thankful to our valued customers, trade partners and dedicated team members of Eu Yan Sang Singapore for the support.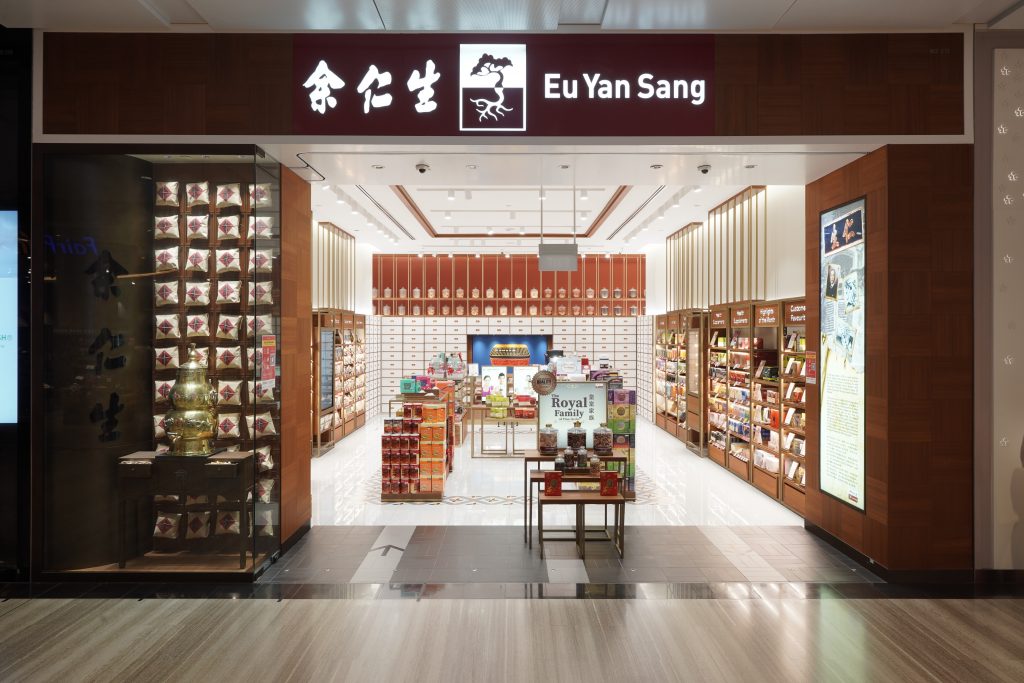 Question: Can you share with us in greater depth, regarding the digitalisation aspect that Eu Yan Sang has embarked on which you briefly mentioned above?
Serene: Traditionally, our customers prefer to shop in our brick-and-mortar stores but due to the COVID-19 pandemic, it has accelerated digitalisation of consumer experiences and adoption. It is crucial for us to continue to pivot and adapt to the fast-changing consumer needs.
As consumer movement has been largely reduced due to safe management measures, we stepped up on our last mile fulfillment to ensure that we continue to provide same day delivery to an increased volume of online shoppers. At the same time, we continue to offer click and collect and drop box deliveries to cater to the diverse needs of our customers.
Beyond the online efforts, we have further digitised our stores, out of our entire network of revamped modern concept stores to bring about an enhanced shopping experience. These enhanced stores are also equipped with Digi-book panels for self-help questionnaire and advice.
Customers can visit any of our stores, to experience O2O shopping and enjoy the best of both worlds i.e. view and touch the herbs and products, speak to our TCM professionals, access all customers' reviews to make purchase decisions and have their purchases home delivered on the same day.
Alternatively, they can access our mobile app in the comfort of their homes, browse through their products of choice, see customers' reviews, access live-chat to speak to our friendly service professionals and have their purchases either home delivered within the same day or opt for a convenient click and collect at any store island wide. Meanwhile with the mobile app, customers can conduct their own health assessment and be met with relevant health advice and issued a product recommendation if necessary.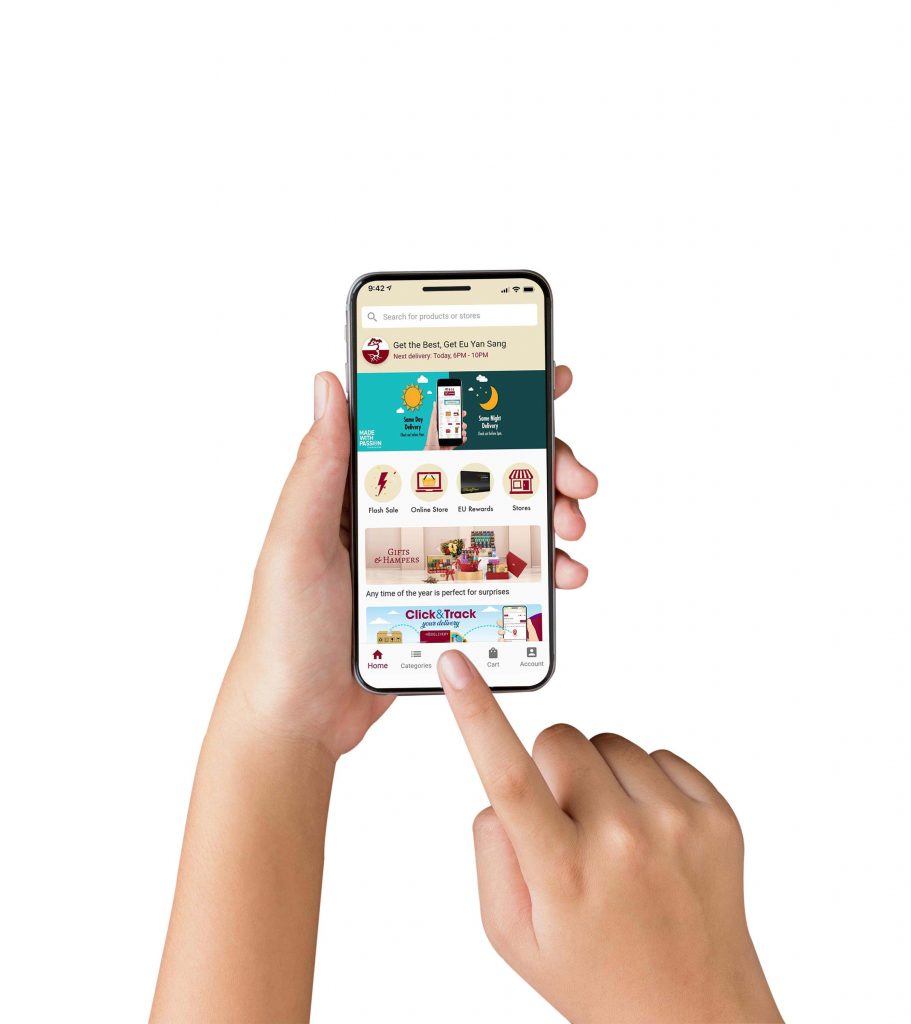 In addition, we introduced subscription services for a number of our fast-selling products to help our regulars top up their supplies without hassle.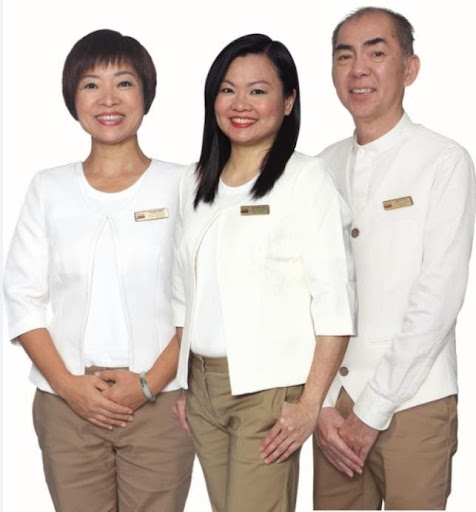 Question: To conclude, what are some strategies or directions that Eu Yan Sang will be focusing on in the years to come?
Serene: Our vision is to be the leading health and wellness brand with a deep wisdom in TCM and we do so by driving our 5 core strategic pillars: differentiating our products, optimising our stores, expanding our channels, personalising our service, and strengthening our brand.
Staying true to our mission of 'Caring for Mankind', we continue to stay focused on empowering our consumers with the best health and wellness solutions to lead an active and healthy lifestyle. Consumers can count on us to remain strongly committed to continued innovation and quality excellence to keep up with the evolving health and wellness needs of consumers.