Jean Yip Group: The Business of Beautifying the World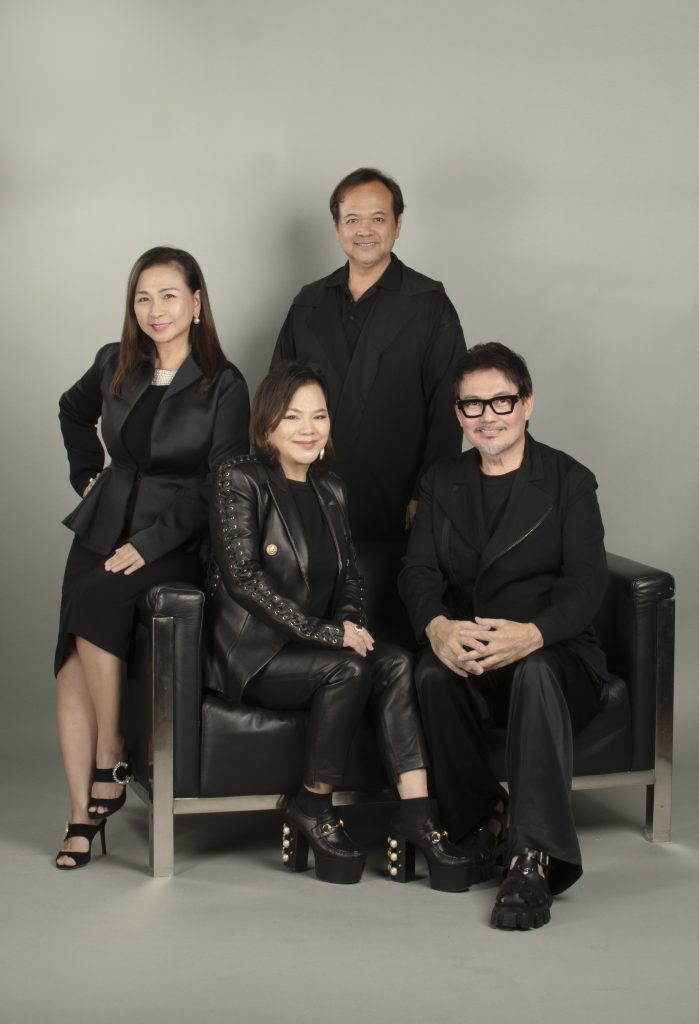 From a single outlet in Katong to more than 80 outlets across seven brands including Jean Yip Hairdressing, Jean Yip Beauty, Jean Yip Brows, Lash, Nails, Jean Yip Loft, 6 Elements Hair Spa, Oriental Hair Solutions, Cheryl W Wellness & Weight Management in Singapore and Malaysia with over 800 employees, the Jean Yip Group has come a long way since 1982. Established in 2002, Jean Yip Holdings is a luxury real estate developer of premium boutique properties. A wholly owned subsidiary of the multinational conglomerate Jean Yip Group, Jean Yip Holding is an expansion into the lifestyle and real estate domain, specialising in developing and managing quality residential, commercial and industrial properties in prime areas of Singapore.
Today, it is one of the largest and best known brands in Singapore, providing a full range of beauty, hairdressing and even slimming treatments and services. The Group's mission, 'To beautify the world with beautiful people' is evidenced in a multitude of at least 40 awards garnered over the years. Influential Brands spoke to the Jean Yip Management to find out the key traits of success for the Jean Yip Group and what has kept them in the business of beauty for so long.
Being one of Singapore's most successful beauty brands, we have amassed a number of professional awards and accreditation over 40 years. Jean Yip Group has been a proud recipient of Business Excellence Singapore Quality Class, Singapore Prestige Brand Award, Influential Brand Award. Signatures from Jean Yip Group has also won numerous awards by Her World Spa Awards, Singapore Women's Weekly Spa Awards and Icon Spa Awards amongst others.
Jean Yip, founder of the company, has been nominated for ASME-HP Woman Entrepreneur of the year award whilst Managing and Creative Director Mervin Wee was officially appointed as the President of Intercoiffure Mondial (ICD) Singapore Section in 2018.
Question: The Jean Yip brand has been around for many years. What were your plans to build a successful brand when you began, and how have those plans changed over the years?
Jean Yip Management: Jean had her sights set on a hairdressing career since she was 16. Despite her father's objection, she secretly enrolled in a local school that offered an American hairdressing programme. Her father advised her to "learn from the best" when he found out eventually. It led her to pursue her dream at London's prestigious Allan International. She continued to hone her skills in London for a year at various leading hair salons after graduating. Jean then returned home to Singapore and established her first hair salon at Katong Plaza in 1982 at the age of 23.
Mr. Mervin Wee joined the salon in 1984. In 1990, Jean's younger siblings, Dawn and Oliver joined the flourishing business. Later that year, Jean Yip Salon Pte Ltd was incorporated.
Jean and Mervin still handle hairdressing aspects of the business. While Dawn runs the beauty and slimming brands, as well as the group's overall marketing and business operations. Oliver oversees research and product development, on top of developing new businesses.
Today, Jean Yip Group is a well-established and trusted homegrown company – Singapore's leading hair and beauty brand. Having been around since the 1980s, we have forged strong confidence amongst our customers. They are able to enjoy our professional services at convenient and accessible locations islandwide. Placing great emphasis on service excellence, our service staff carried out their duties with outmost hospitality, upholding the sense of community for 40 years.
As a family business, Jean Yip group will continue its legacy by handing over to their second generation. Every member of the family works closely together with their employees to contribute to the group by bringing across their unique skills and expertise into the organization. As businesses evolve, the group's mission and values remain resolute. The second generation has an important responsibility to make sure that the company principles and values continue to be the driving forces behind the group's strategic direction. Carrying on legacy is a big responsibility – not only does it needs be nurtured and protected, it also must continue to evolve and grow.
Question: What is it like to work at the Jean Yip Group?
Jean Yip Management: We are very family-oriented and take very good care of our employees' welfare. We ensure that every employee feels accepted, valued, and has a sense of belonging. Staff are regularly sent for training to upgrade their skills and we are also exploring different digital platforms despite being a brick-and-mortar business. We are also constantly working to expand the brand overseas and exploring new solutions to keep up with the business landscape. We also market our in-house products globally through digital platforms like Alibaba, Lazada, etc.
Question: In the wake of the pandemic, how has Jean Yip changed the way it serves customers?
Jean Yip Management: Since the pandemic, our frontline staff are constantly adhering to the government's safety measures and protocols. They ensure that the areas are fully sanitized before attending to the next customer. Jean Yip Group is committed to maintaining high standards of environmental public hygiene at all our premises. We were among the first to be certified with the SG Clean Quality Mark when it was first launched by Senior Minister of State, Chee Hong Tat.
The pandemic has also led to higher customer expectations instore. Our frontline staff are always striving to make our customer experience better by providing better customer service and treatment results.
Customers are more conscious of the hygiene standards, especially when it comes to salons and beauty spas. During Covid-19, people could not visit physical stores. This further accelerated the ongoing ecommerce and digital trend, and customers have higher expectations of the instore experience.
Jean Yip Group has always been forward looking in terms of digital transformation. We developed a platform in 2017 to digitalise our CRM system. The platform, Book Beauty, is a mobile app which allows customers to make their appointment at their convenience. It is a customised platform where customers are able to manage their bookings and choose their preferred stylist or beautician. In addition, the Book Beauty app features a loyalty system so that we can further engage our customers and build an even better relationship with them.
Despite the impact of the pandemic, we were able to emerge stronger and more vibrant than before with support from our staff and customers who stood by us. The market and customers' needs have been constantly evolving over the years and we were heartened by the government's pandemic relief which help many businesses of similar industry prevail.
Question: You have so many brands and operate in different countries. How do you maintain standards and rise beyond expectations?
Jean Yip Management: Generally, all customers expect outstanding experience and this comes from factors such as good service and the ability to meet their needs. However, customers' priorities and requirements may vary across countries due to factors such as cultural differences or localised business landscape, among others.
To ensure consistency in our service, we have SOPs and service standards to adhere to. We, and especially the respective brand managers for every business unit constantly maintain close communications across operations.
Apart from that, we do understand that different customers have different skin types and different skin conditions; Customers from different countries also have different concerns. At Jean Yip, we utilize the most advanced Transdermal Administrative System (TAS), R6 Customised Face Treatment which customise unique solutions that solve different skin problems & concerns, caused by UV radiations, emotional stress, aging process, and pollution.
We will provide skin or scalp analysis to better understand customer's concern and provide customised treatments accordingly. It is definitely not a one size fits all solution as every person is unique and so are their beauty concerns.
Aside from providing body composition analysis at our wellness and weight management sector, we have partnered with a laboratory licensed by the Ministry of Health Singapore that offers unparalleled accuracy in human wellness genetics assessment and insights with our customers' DNA. We are able to put together personalised treatment plans and suggest specific lifestyle changes and diet recommendation based on the results from the DNA test. It would provide a more accurate diagnosis, thus, working towards a more effective outcome.
To add on, the group manufactures treatment products in-house in Singapore to ensure the consistency of the quality to deliver best results for our customers. Product research and development is a tireless process that we are constantly embarking on while we are continuously getting feedbacks from customers to enhance and further improve on the formulation. Incorporating high quality ingredients with our state-of-the-art technology and equipment, the product penetration efficacy is at its optimal level. This provides accretive results for all Jean Yip salon treatments.
Question: How do you develop your staff?
Jean Yip Management: Our second generation works closely with the senior management to execute and implement business solutions. With the fresh and new ideas from the second generation in the family business, coupled with the senior management's years of experience and guidance, it becomes a very holistic way of expanding the business and bringing the company forward.
We have monthly operations meetings, and our respective trainers will also travel across all outlets to provide one-to-one training frequently. The management also recognizes and compliments the staff for their effort and hard work with a small token of appreciation. Just like all SMEs, it's always a challenge to recruit the right talent. But we actively take part in career fairs and keep ourselves up-to-date on all HR practices.
Jean Yip Academy has received NITEC Industry Training Provider status by Institute of Technical Education (ITE) and COJTC status (Certified On-The-Job Training Centre) to provide training programs for hairstylists and beauty therapists. At Jean Yip Group, we value our employees' personal growth by constantly enabling them for further upskill courses and trainings. We have been working closely with ITE to not only upgrade the educational level of our staff but also offering on-job-training opportunities for the youths of ITE to enable young minds.
Question: These days, sustainability is becoming more of a concern for consumers. How does Jean Yip build sustainability into its brand?
Jean Yip Management: We are committed to being a socially responsible corporation by giving back to the community. Over the years, we have participated in many charitable projects. For instance, this year, we worked with the North-East Community Development Council on Project Refresh, where beneficiaries were given a (cosmetic) makeover with studio photography and a family portrait as a keepsake. We are currently collaborating with Bukit Batok CC to offer complimentary hair cut services to senior citizens living in the area.
As a homegrown brand, Jean Yip Group has always been proud to call Singapore our home. We are ever thankful for the country's stability for our group to thrive. In order to show our gratitude, we have always been committed to be the official hair sponsor for the Nation Day Parade (NDP) since 2007. It comes as no surprise that we were also part of the NDP celebration this year.
We strive to adopt more environmentally friendly options such as environmental-friendly product packaging and recyclable carrier bags. We are also always innovating and thinking of ways to come up with more efficient processes to reduce waste.
Question: Recognising the importance of excellent customer service to transform customers into brand ambassadors, how do you train your staff and keep the morale high as happy employees equates to happy customers?
Jean Yip Management: We have frequent customer service roleplay trainings by our customer service managers and those who receive compliments from our customers are rewarded accordingly for their efforts to boost staffs' morale. Our success today comes from the close relationships of our employees, customers, business partners and our community. The company directors will even perform and sing for the employees during the company's D&D!
Being at the top of the group, Jean, the founder and chairman of Jean Yip Group still finds time to connect with the staff regularly despite her multiple roles in the organization and her personal life. She would prepare hearty meals for the service and support staff and bring it over personally during group meetings and special occasions at our Headquarters. Albeit being a family business, Jean regards her employees as part of the family, putting her heart and soul towards building an inclusive and wholesome working environment.