Drawing on Heritage, Creating a Legacy
Widely recognised for trustworthiness, authenticity, product design, quality and value, jewellery house Chow Tai Fook's business agility has impressed generations of consumers.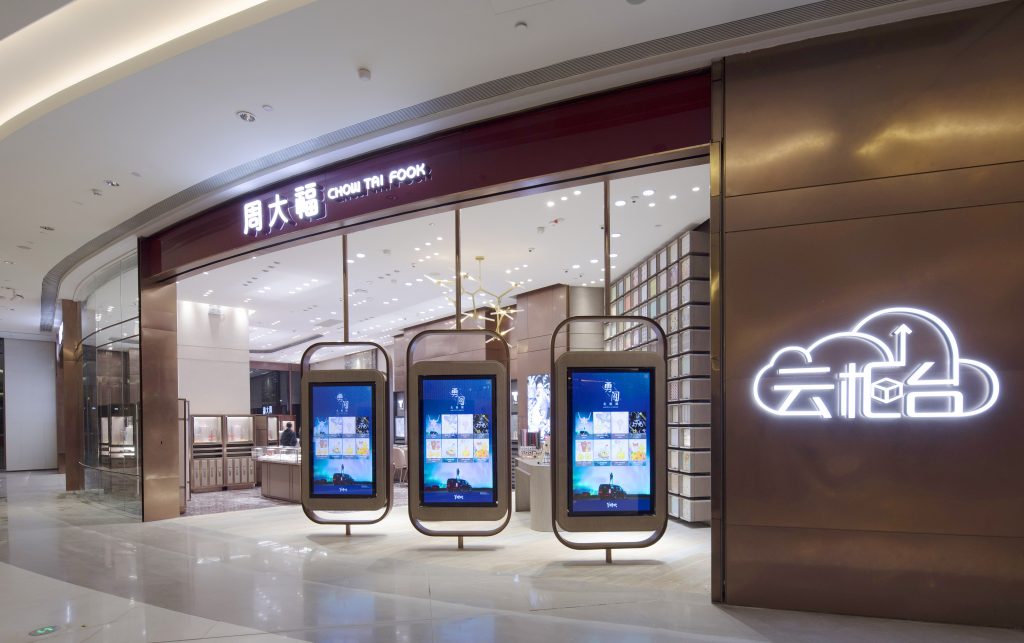 What makes one of today's most identifiable jewellery houses a trusted brand? According to Kent Wong, Managing Director of Chow Tai Fook Jewellery Group, brand values have everything to do with it.
Progression, the pursuit of excellence, a people‐first mindset and bold innovations are the hallmarks of this Hong Kong‐based jewellery group, established in Guangzhou in 1929.
These core values, which have won customers' trust over the decades, have been articulated in several ways.
Chow Tai Fook pioneered the launch of 999.9 gold jewellery in 1956, setting a new benchmark with its superior value proposition.
In 2016, it unveiled the T MARK diamond to boost customers' confidence in natural diamonds. In doing so, the brand also revolutionised the industry practice by enabling customers to witness the life cycle of a diamond from its source.
Adds Wong: "In 2019, we also launched T MARK diamonds with blockchain‐secured, digital diamond grading reports to ensure the security of the data, as well as customers' trust in their diamond jewellery purchases."
Guided by a strong brand ethos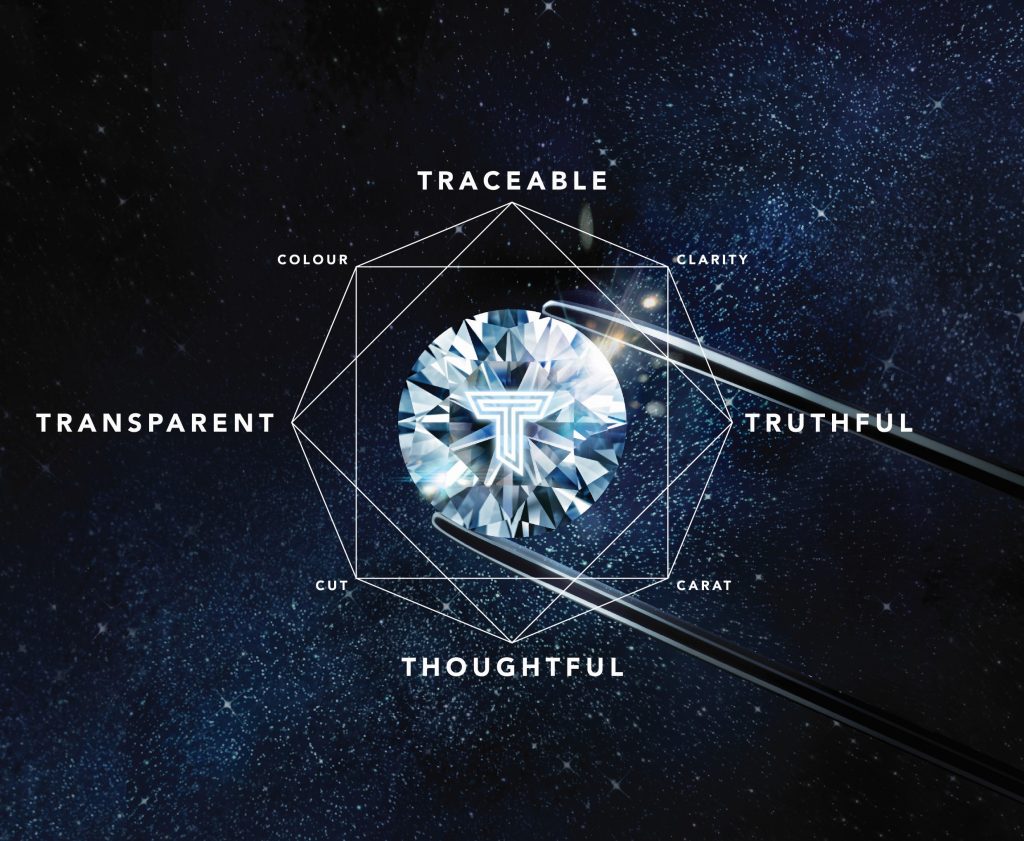 A key market player in Greater China, Chow Tai Fook's 4Ts concept has guided its business mission and company ethos.
The socially responsible corporation applies transparency, thoughtfulness, truth and traceability — inspired by the same criteria for its T MARK diamonds to ensure they are natural and ethically sourced — in developing its corporate governance framework. Doing so has also supported the Group in better achieving its strategic objectives towards sustainable growth and development.
Disclosures are kept transparent and constructive dialogues are held to foster genuine mutual understanding with stakeholders. Leaders with independent mindsets, versatile expertise and business acumen are embraced to steer the long‐term pursuit of sustainable business growth while attaining common values with stakeholders.
The long‐established culture of integrity to safeguard the fundamental interests of stakeholders and build trusting relationships with them is also upheld. Accountability is enhanced via institutionalised structures and measures to drive better utilisation of resources and fulfilment of stakeholders' interests.
Maintaining trust, growing market dominance
With a brand reputation not only based on craftsmanship but product design, quality, value and longstanding commitment to innovation as well, Chow Tai Fook has explored other ways to extend its market reach.
Chow Tai Fook was awarded Top Brand in the category of Most Trustworthy Brand Premium Jewellery by Influential Brands for being consumers' preferred choice, determined by nation-wide studies conducted throughout Asia.
Says Wong: "In terms of products, we have launched innovative and hard‐to‐mimic products to prevent imitation and apply patents to protect our design and technology, on top of bespoke, entertaining shopping experiences for different lifestyles and personalities.
"These include T MARK diamonds with patented nano‐marking technology, Cloud Kiosks which offers shorter transaction times and wider product selection, and innovative jewellery retail space Z+, known for social interaction, product customisation and AI (the concept of retailtainment)."
Its design teams also work together to serve different market segments, led by a differentiation strategy that continues to make inroads into diverse customer segments.
The brand has also made good use of big data "to identify customer needs in different market segments", says Wong.
A patented Smart Tray identifies and tracks customers' preferences and behaviour, offering them a data‐driven and unique shopping experience, as they receive timely, visualised and market‐compatible analyses.
In offering a bespoke experience for different lifestyles, personalities and life stages through a myriad of design collections, the already well‐known jeweller among affluent and sophisticated customers has grown its customer base through jewellery brands such as HEARTS ON FIRE, MONOLOGUE and SOINLOVE.
Along the way, the brand has done what others continue to struggle with: successfully woo a younger generation of shoppers — millennials who are a growing segment and the big spenders of tomorrow.
Finding a balance between tradition and modernity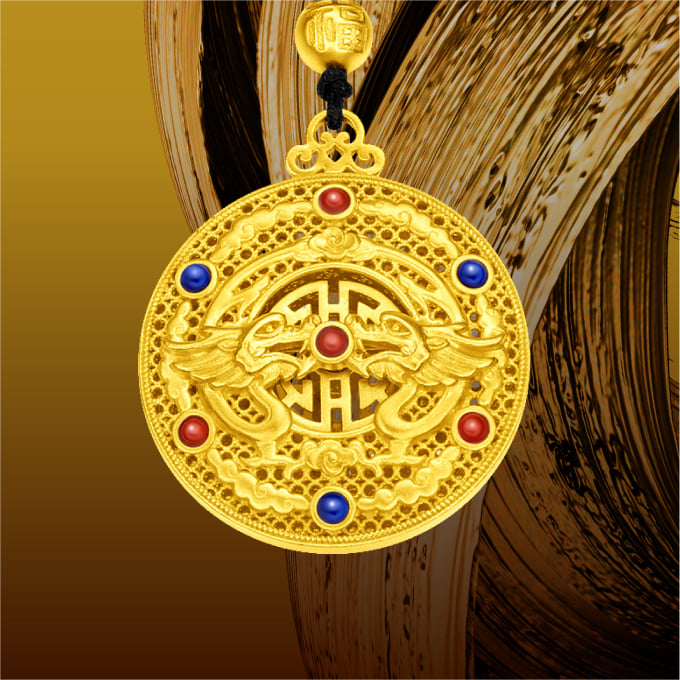 The jeweller has never been a follower of trends, preferring instead to forge its own creative path. For instance, it has undertaken the social responsibility to rediscover, preserve, and continue heritage craftsmanship via the CTF • HUÁ Collection.
An homage to traditional Chinese culture and 3,000 years of historical Chinese goldwork, it features design elements inspired by symbols, pictographs, and decorative patterns that carry the meaning of blessing in ancient China.
The symbolism behind the collection is unmistakable, renewed with added considerations for modern aesthetics, composition, and wearing habits.
And when it comes to collaborations, the brand has started its original equipment manufacturing (OEM) and original design manufacturing (ODM) businesses and intellectual property development, on top of collaborating with famous artists and designers from time to time to offer a diverse range of products to our customers.
Building tomorrow today
Innovation continues to be the company's pillar for sustainability. How has Chow Tai Fook leveraged that to enhance productivity and increase industry competitiveness?
Wong reiterates that innovation has enabled the brand to "continuously be a pioneer in the jewellery industry and drive our sustainable growth and development".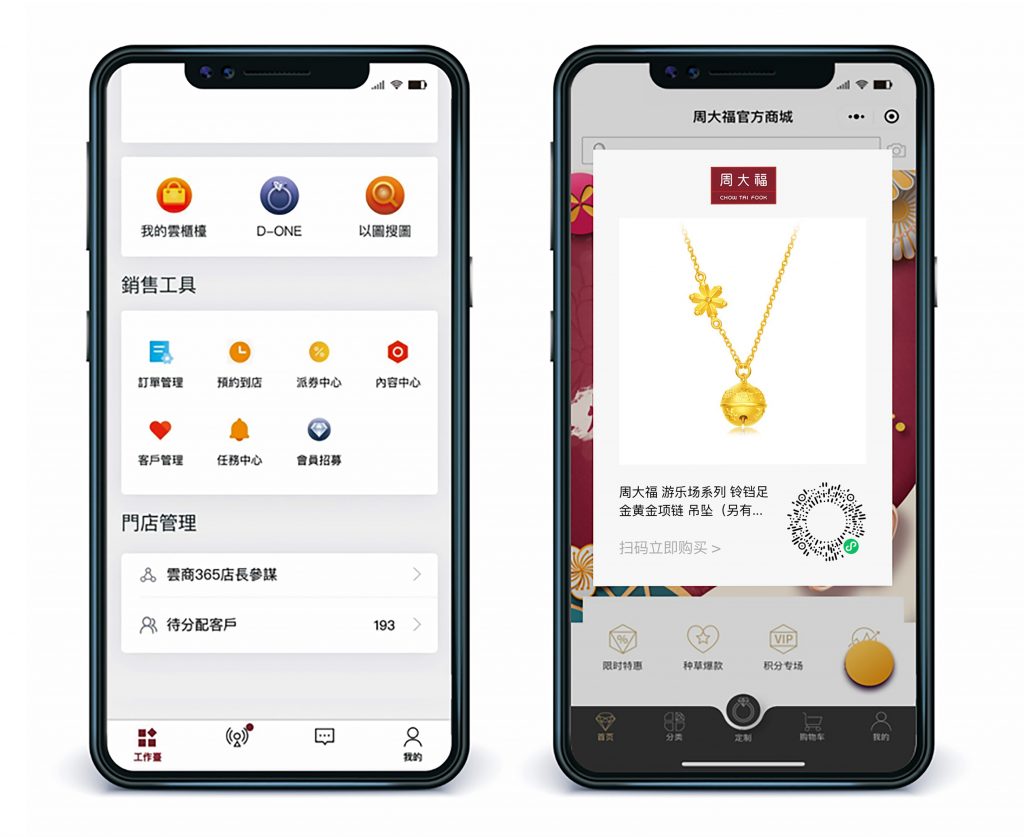 Two recent developments include the launch of retail tool CloudSales 365 and jewellery customisation online platform D‐ONE.
A mini‐programme built upon the WeChat Work platform, CloudSales 365 connects to Chow Tai Fook's eShop. It has empowered staff to do business anytime anywhere, even during the Covid‐19 lockdown.
CloudSales 365 has also helped the brand "build a closer relationship with customers, enjoy a deeper understanding of customers' preferences and build higher customer trust through a private domain".
Since February this year, it has connected with about two million customers through the tool.
Read more similar articles
Pursuing design excellence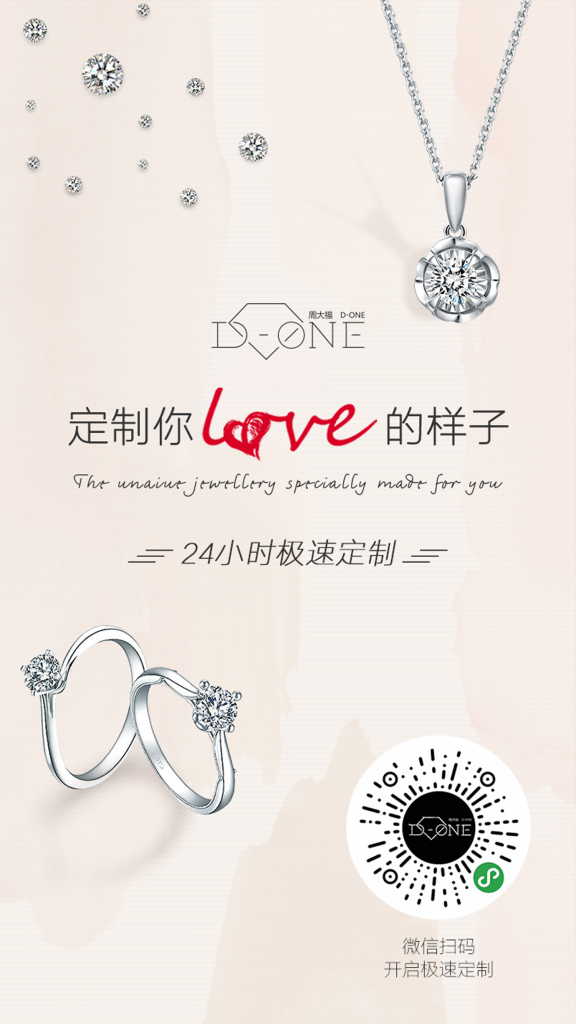 Meanwhile, D‐ONE offers customers a unique and convenient experience in personalising bespoke jewellery by choosing the diamonds and settings according to their own preferences.
A highly‐automated production line powered by IoT enables the completion of a customised product within 24 hours from its order. The C2M Experience Centre in Shenzhen allows customers to visit and witness the production process in person, providing them with even more tailored services.
Not surprisingly, D‐ONE products have become more popular as customers nowadays seek to express themselves as individuals.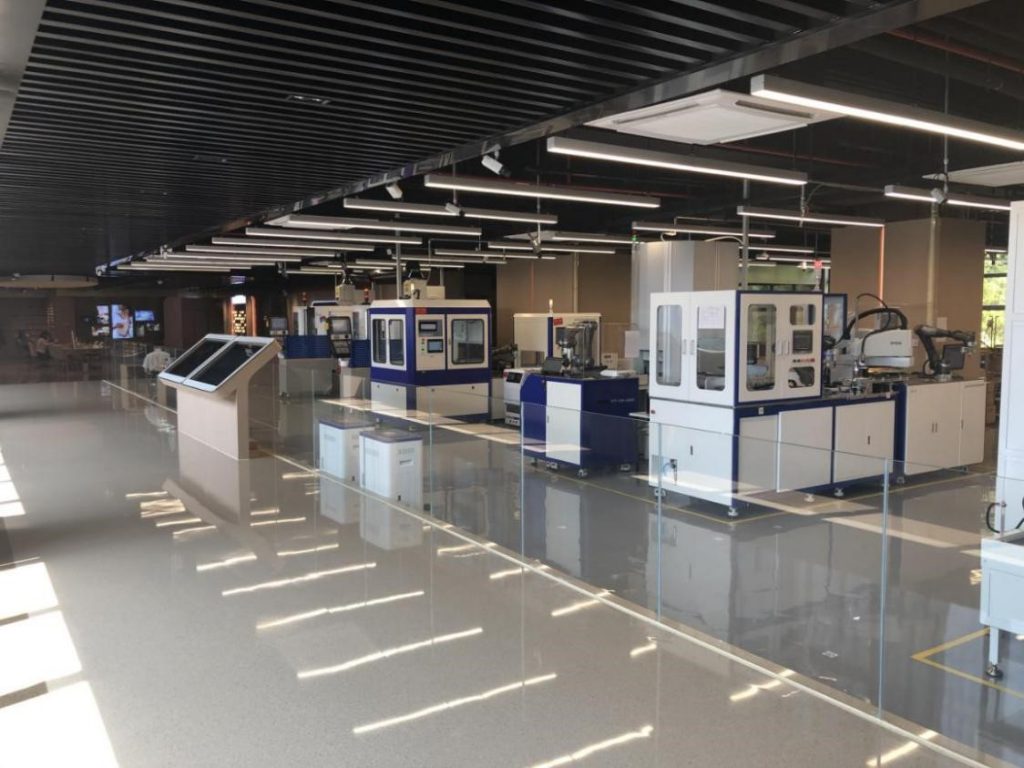 Complementarily, the brand's artisans relentlessly pursue exceptional craftsmanship to offer sophisticated designs and high‐quality jewellery.
This is done at Chow Tai Fook's Master Studio, where dozens of award‐winning master artisans have more than four decades of gold and jewellery making experience under their belts.
They lead over 200 skilful craftsmen to create unique and exquisite jewellery. Of these, around 50 have been in the trade for more than 20 years and are certified craftsmen at the national level.
The Master Studio of Chow Tai Fook also aims to inherit and develop craftsmanship; its award‐winning craftsmen are recognised not only as keepers of age‐old jewellery‐making traditions but innovators in artistry and craft skills.
Raising the bar
The jeweller aims to clock more firsts in the new year.
To offer a highly consistent and truthful diamond grading standard plus an extra natural diamond quality assurance to customers, it will soon launch the Chow Tai Fook AI Diamond Grading Certificate.
Explains Wong: "The Chow Tai Fook AI Diamond Grading Certificate will be powered by state‐of‐the‐art artificial intelligence (AI) and blockchain technology.
"It will be first available for the diamonds (weighing 0.30 carat or below) of T MARK in the Hong Kong market in the first half of 2021."
The brand will also continue to identify opportunities in other markets; as of now, its retail network covers Greater China, Japan, Korea, Southeast Asia and the United States.