Sadia: How BRF has won over the Southeast Asian Palate through Sadia Brand
'Better Life. Do you see yourself in this purpose?'
This is written at the top of the About Us section of Brazilian food manufacturer, BRF's, website. BRF is the company behind the brand Sadia, which is synonymous with high quality meats, and through their well-manufactured products, they hope to give the world that better life. Beef, lamb and chicken are available in a variety of cuts in addition to sausages, burger patties and other ready-to-eat selections that can all be turned into delicious meals for the family (this writer speaks from experience!).
The Sadia brand began in 1944 in Concordia, Brazil and will soon celebrate 80 years of giving the world quality food. Indeed, four million tonnes of it every year! The brand operates in 110 countries and BRF has even been listed on the New York Stock Exchange for over 20 years. Influential Brands spoke with Mr Raphael Leibel, Commercial Manager for BRF SEA & Singapore, on Sadia's amazing journey from the other side of the world.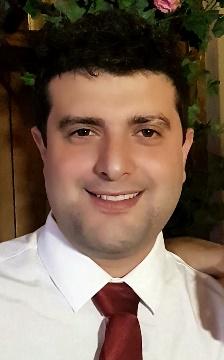 Question: Sadia has been in Singapore for many years. What were some challenges in building this brand when it first entered this market?
Mr. Leibel: Sadia was founded in 1944 to offer consumers innovative and quality products. We believe that home-cooked food should be healthy and nutritious, which is why the quality and health of each livestock is closely monitored. Sadia was the first to make available frozen products that make people's lives easier, such as the renowned Sadia lasagna.
When Sadia began in Singapore, other competitors were already in this saturated market with brand presence, and we needed to show that Sadia is THE brand of choice. Sadia was already the leading brand in Brazil and the Middle East but it took us some time to study the Singapore market and understand Asian preferences to provide products which cater to local taste buds and lifestyle. Asians (especially the older generation) tend to view frozen products as a lesser alternative as compared to fresh produce. Our messaging takes this into account and we aim to educate and inform rather than simply only selling how good our products are.
Question: Sustainability is a big concern for the company. How does BRF build sustainability into its daily practices?
Mr. Leibel: We have core sectors dedicated to issues such as the environment, animal welfare, social responsibility and institutional relations and reputation, with specific handling of each issue. All of Sadia's products are ethically produced with humane practices and hands-on journeys that include stress-free environments for animals. We prioritise using renewable or clean energy resources. For example, in 2021, 22% of electricity used by BRF was drawn from clean sources such as wind and solar.
We also optimise packaging structures to reduce consumption of materials while maintaining levels of protection for our products. In Brazil, we have 100% cage-free poultry farming and we have not used antibiotics aimed at stimulating animal growth since 2019.
Question: How does Sadia maintain its product quality? Why would customers choose you and not other similar brands?
Mr. Leibel: Sadia has integrated controls across our entire value chain, controlling every step of the process. Grains are sourced and selected, chickens are allowed to roam free, veterinarians and technicians check every single chicken before it reaches the consumer. Sadia practices ethical eating in the poultry production process where all animals are provided ready access to fresh water and a diet to maintain full health and vigour.
It is important that we follow the five animal freedoms of nutrition, environment, health, behaviour and mental state.
As such, with 80 years of history, Sadia has proven its reliability with its consistent supply of quality products. We carry out very successful branding and campaigns, such as our recent road show held at FairPrice that allows more clients to try our food for themselves and we ensure that our food is easily accessible at multiple major retail stores and online.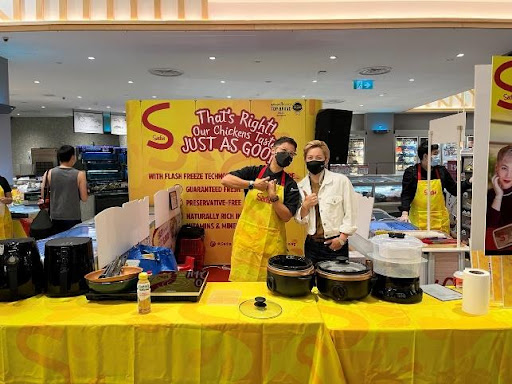 Question: Sadia's chicken comes in innovative flavours such as Nasi Lemak and Sichuan Mala. Take us through the process of researching and developing new flavours. What new products can we expect in future?
Mr. Leibel: Our team is always on the lookout for new and innovative ideas to bring to the table. We think that it is important to localise our products to appeal to local taste buds, such as using Asian flavours that are familiar to the region. It shows respect to the local culture too. Our Research and Development team continues to craft and create innovative products based on locality, market insights and trends.
We carefully monitor our customer's buying preferences to come up with products that will not only be tasty, but easy and convenient for meals anytime, anywhere. These products will also be relevant to local culture.
Question: What role has technology played in your operations?
Mr. Leibel: We have digitised our back-end operations and constantly innovate and use technologies to respond to the demands of a changing market. By leveraging on technology, we are able to partner with retailers that already have an online presence such as Fairprice and Redmart.
Additionally, in 2021, BRF implemented a Digital Traceability system that allows for the collection of records ranging from the entry of inputs, packaging and raw materials to the completion of the finished product. We also made the first delivery of genetic material to an integrated producer using a drone which contributes to the reduction of carbon emissions into the atmosphere. This was developed jointly by BRF's Livestock and Technology departments.
We also launched our Digital Lab in 2021, a physical space dedicated to innovation and technology at BRF's Curitiba unit, and created the BRF Hub, which focuses on connecting startups with technological solutions and helps big companies such as BRF solve problems across departments in a more efficient manner.
Question: What is the next major milestone for the company?
Mr. Leibel: We assumed a global commitment to being Net Zero by 2040. This initiative reinforces our ESG agenda and ensures fulfilment of our actions responsibly and innovatively while having a positive impact on the environment. BRF's Net Zero 2040 aims to have a reduction in emissions, launch carbon neutral products, use wind and solar energy, as well as obtain grains from direct suppliers in the Amazon and Cerrado biomes.
Question: What do you think has been a big contributor to the success of Sadia, and what are the key traits of a high-performing company?
Mr. Leibel: Brand management and applied strategy has been successful for us, making Sadia Brazil's favourite food brand. Our innovation and ESG commitments have also contributed to the brand's success.
The key traits that have enabled us to do this are our level of innovation and the ability to anticipate changes in consumer habits and preferences. We develop and launch products with value proposals that tie in with market trends and consumer needs. This creates distinct demand and drives the market.
Question: Tell us something interesting about the brand that people might not know.
Mr. Leibel: We are the 8th largest food manufacturer in the world with 40 factories and over 100,000 staff.