Chow Tai Fook Jewellery Group: Learn, Adapt and Transform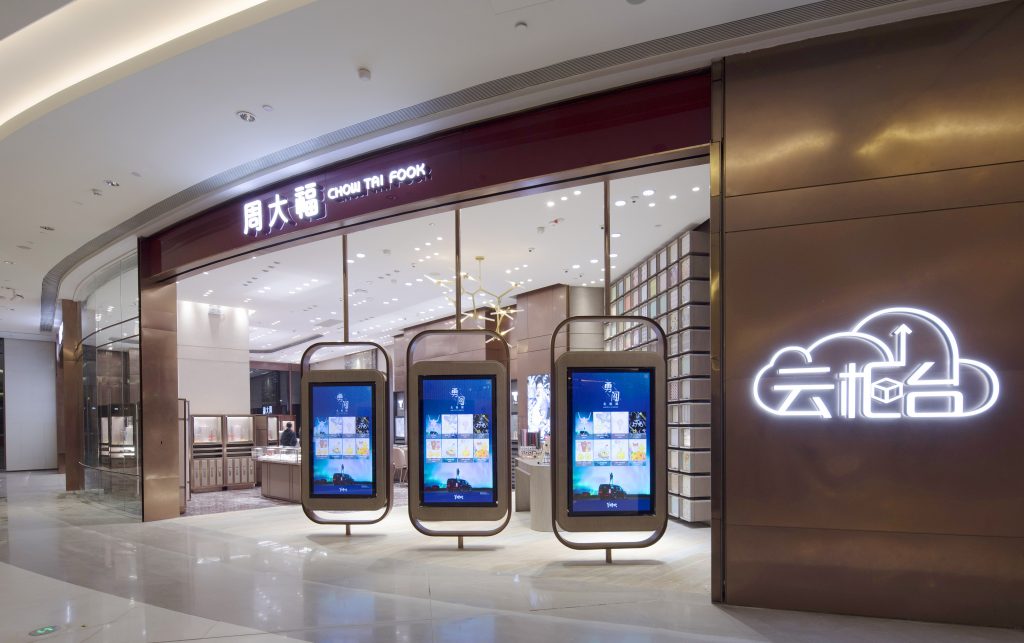 The jewellery market in Asia is expected to grow at a compounded annual growth rate (CAGR) of 10 to 14 percent in the next 5 years, according to McKinsey's 2021 State of Fashion report. Other seismic shifts identified include a sharp rise in online jewellery sales as well as a sustainability surge. 
In this interview article, Mr. Kent Wong, Managing Director at Chow Tai Fook Jewellery Group shares with us how the established traditional jeweller, with over 90 years of brand heritage is positioning themselves to capture the latest market trends by optimising omni-channel integrations and smart manufacturing to improve customer experience.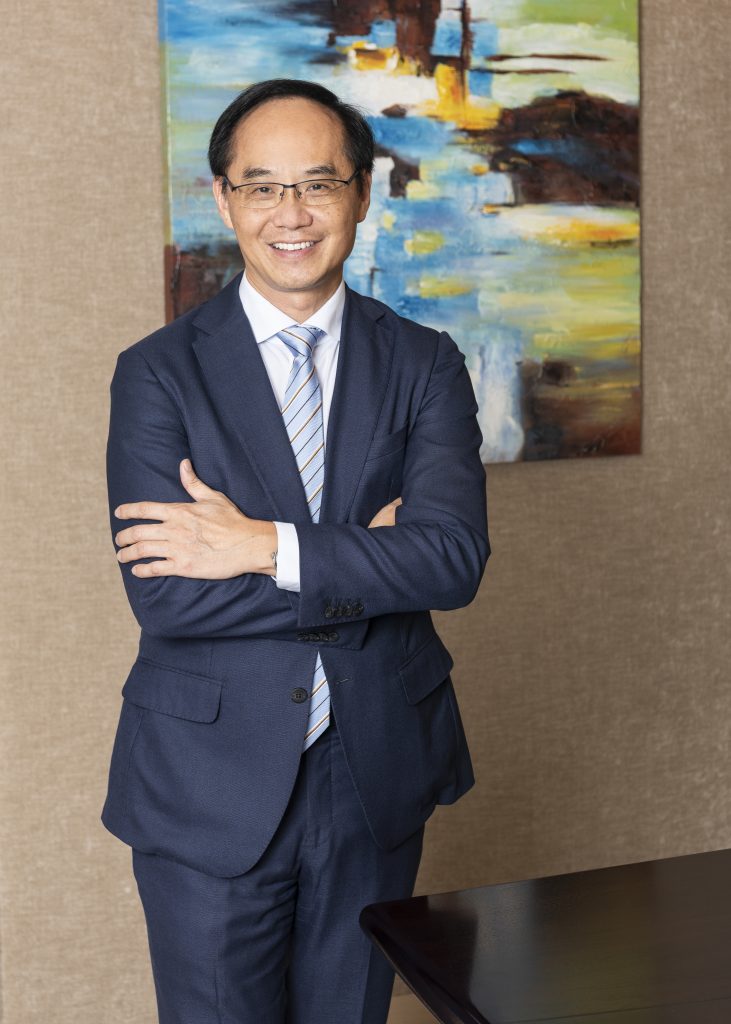 In view of their branding efforts, Chow Tai Fook has engaged consumers in Asia to become the preferred brand due to their craftsmanship, heritage, and perceived value.
Question: What are some changes or strategies that Chow Tai Fook is adopting to capture the opportunities in the region and globally moving forward?
Mr. Wong: We launched the Dual-Force Strategy in FY2021 to capture the consumption demand in high potential markets and ensure our customers can enjoy a complete, multi-faceted, and seamless shopping journey.
The two forces of the Dual-Force Strategy include 'retail expansion' where we get closer to our customers by expanding our retail network and improving in-store ambience; and 'smart retail' where we leverage various online-to-offline (O2O) tools to streamline our order fulfilment process.
Empowered by the Dual-Force Strategy and our own digitalised supply chain, we make possible the Consumer to Manufactory ('C2M') model, which allows our manufacturing to be driven by consumers. We will gradually automate more technically demanding manufacturing processes, in order to shorten production lead time and ensure consistent product quality.
We are expecting that 50% of annual production will be completed through smart manufacturing and automation by 2025, resulting in a 30% increase in productivity annually.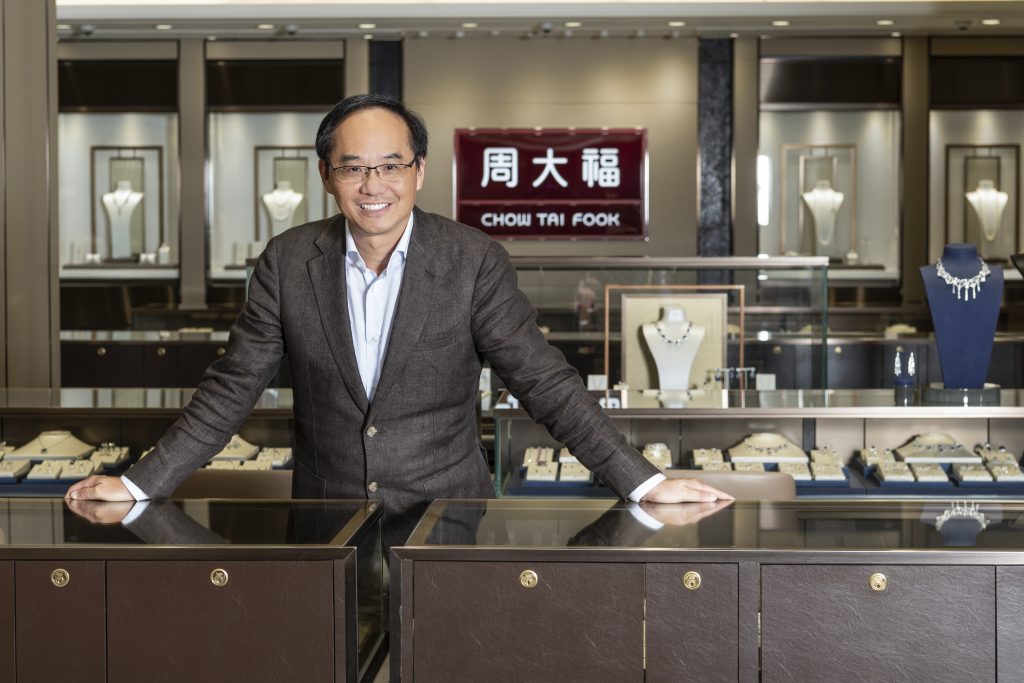 Question: Can you briefly explain what the retail expansion strategy entails and if there are any concrete goals that the brand is looking at?
Mr. Wong: We are optimistic about the macro-economic development of Mainland China (the 'Mainland') and have stepped up our efforts to tap into the opportunities in different market segments in the Mainland.
For Tier I and II cities, we will continue to offer curated retail experiences through upgrading the in-store ambience and product mix of our stores to fulfil the needs of more sophisticated customers.
As for the lower tier and county-level cities in Mainland China, we are looking to further penetrate the market by leveraging our franchisees' local knowledge and access. Building on our existing over 5,000 physical stores, we are aiming to reach over 7,000 by March 2025.
Question: With smart retail being the other emphasis of Chow Tai Fook's Dual-Force Strategy, what does the implementation look like and what are the effects of it so far?
Mr. Wong: We developed various smart retail applications to better serve our customers, providing them convenience, personalised product, and services, as well as a great omni-channel shopping experience with a sense of interpersonal interaction.
For example, to capture the new trend of social shopping, Chow Tai Fook introduced the use of CloudSales 365 in early 2020. It is a mini programme built upon WeChat Work platform, connecting our eShop and customers, as well as equipping our staff with a simple yet comprehensive customer management tool.
Both our staff and franchisees' frontline associates can engage customers via CloudSales 365 by sending product promotions to build a close connection and rapport with customers. From April to September 2021, CloudSales 365's Average Selling Price ('ASP') was 1.8 times higher than that of our e-commerce platforms in the public domain.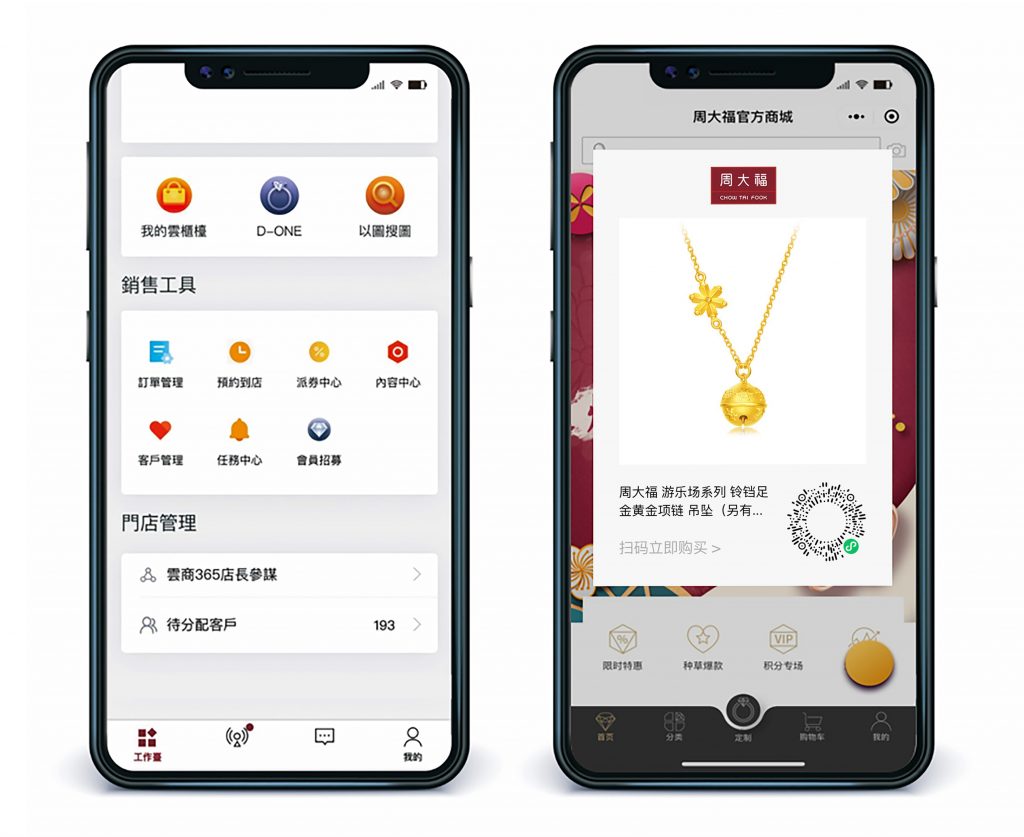 Besides that, Cloud Kiosk is an exemplar of Chow Tai Fook's relentless digital innovation. It is an O2O hub linking online orders at physical locations to our group's e-commerce platform where customers can experience a shorter transaction time and enjoy a wider product assortment.
As of September 2021, around 47% of Chow Tai Fook's stores in Mainland China are equipped with Cloud Kiosks.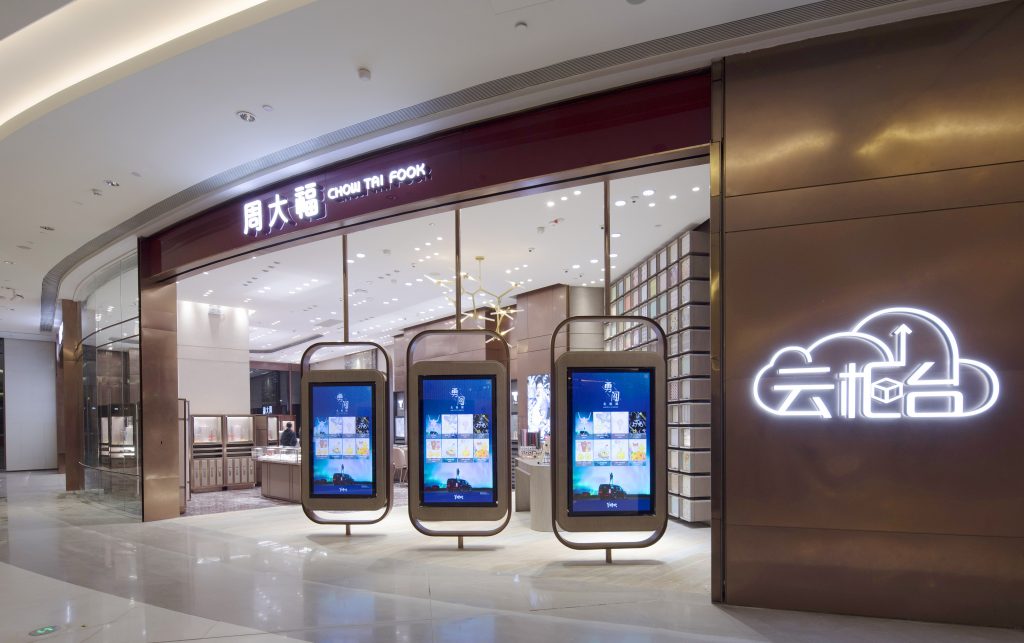 Last but not least, D-ONE is the Group's digital jewellery customisation platform, offering our customers a unique and convenient experience in creating their own jewellery by choosing the diamonds and settings online according to their own preferences.
Our highly automated production line powered by IoT enables us to make a customised product available and ready for delivery within 24 hours from customer order, which is way ahead of the industry's average lead time of 15-30 days.
From April to September 2021, D-ONE's ASP rose continuously and it was approximately 2 times higher than our Same Store ASP of gem-set jewellery in the Mainland.
Read more similar content
Question: Having been conferred the title of the Most Trustworthy Premium Jewellery Brand for the seventh consecutive year by consumers, can you share with us what has been Chow Tai Fook's key in retaining and building brand loyalty?
Mr. Wong: As a brand, we saw how the use of technology could come in to build long-lasting customer trust and loyalty for us. For example, one of our revolutionary innovations is the launch of our traceable diamond brand, T MARK in 2016.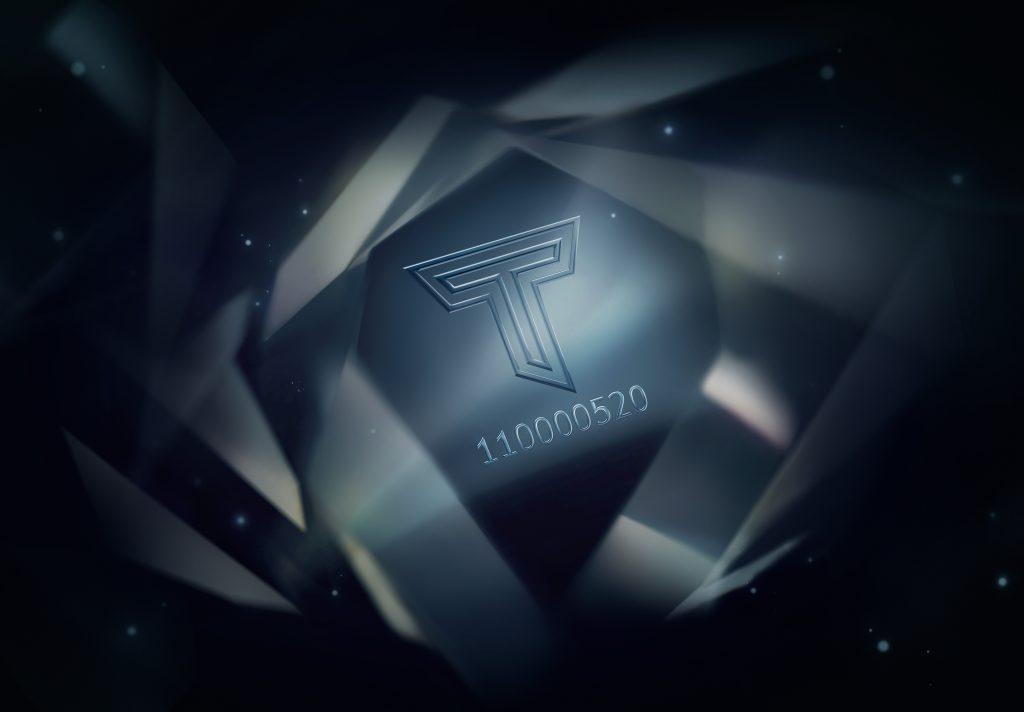 The '4Ts' concept with a patented nano-inscription and the latest blockchain technology is one of the splendid exemplars of how we disrupt the industry and bolster customer confidence in our products and services. It allows customers to witness the diamond's entire life journey and retrieve its information from mine to market.
Since 2018, the Group has also been working with the leading gem grader, the Gemological Institute of America ('GIA'), to provide diamond-grading reports via blockchain.
Each product's detail is recorded on the secure, permanent, and immutable blockchain to provide customers with additional assurance. This also ensures that the diamonds are ethically sourced and meet the standards of quality.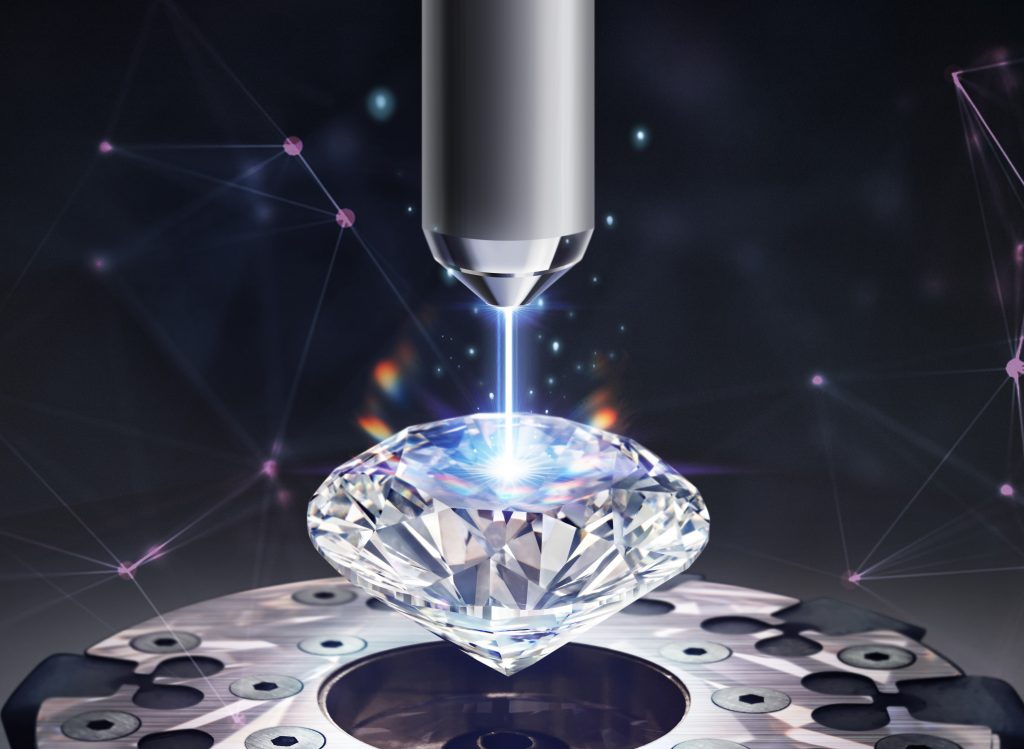 Looking ahead, the AI Diamond Grading Certificate for T MARK will also be introduced in the near future. Empowered by AI and big data, the process of diamond colour and clarity grading would take only a few minutes, offering customers a highly consistent diamond appreciation experience plus an extra assurance.
Question: Lastly, what is Chow Tai Fook's approach to strengthen your overall brand and business during this pandemic period and what are some results of it?
Mr. Wong: We are glad that we have been working on digital transformation for a couple of years, which enabled us to capture the growth of online sales during the pandemic lockdown.
We managed to keep our customers closer by leveraging CloudSales 365. This smart retail application effectively extends the reach of our social media marketing efforts.
Through the use of this tool, we can now better understand our customers in terms of what they are looking for, and better provide them with tailored individual service by simply accessing a mobile device. Apart from boosting sales, more importantly, we have established trust with customers which enhances customer loyalty.
We also ride on the trend of direct sales via live streaming. The collaborative events with top Chinese influencers received overwhelming responses.
Nowadays, a greater portion of business is being conducted digitally. The Retail Sales Value (RSV) of our smart retail business surged at 159.8% from April to September 2021. As such, the contribution of the smart retail business to the RSV in Mainland China was lifted to 9.0% during the period.
The ASP of our smart retail applications business was about three times that of the e-commerce platforms as they enabled closer connections and stronger trust with our customers.