PropertyGuru: Strengthening Brand Equity As The One-Stop Shop in Asia's Property Services
By 2030, ASEAN is projected to become the fourth largest economy in the world, fuelled by three favourable, long-term macro trends: urbanization, a rising middle class, and the pace of digitalization across the region. These trends add up to form a vibrant pool of increasingly affluent property seekers and strong tailwinds for the property market.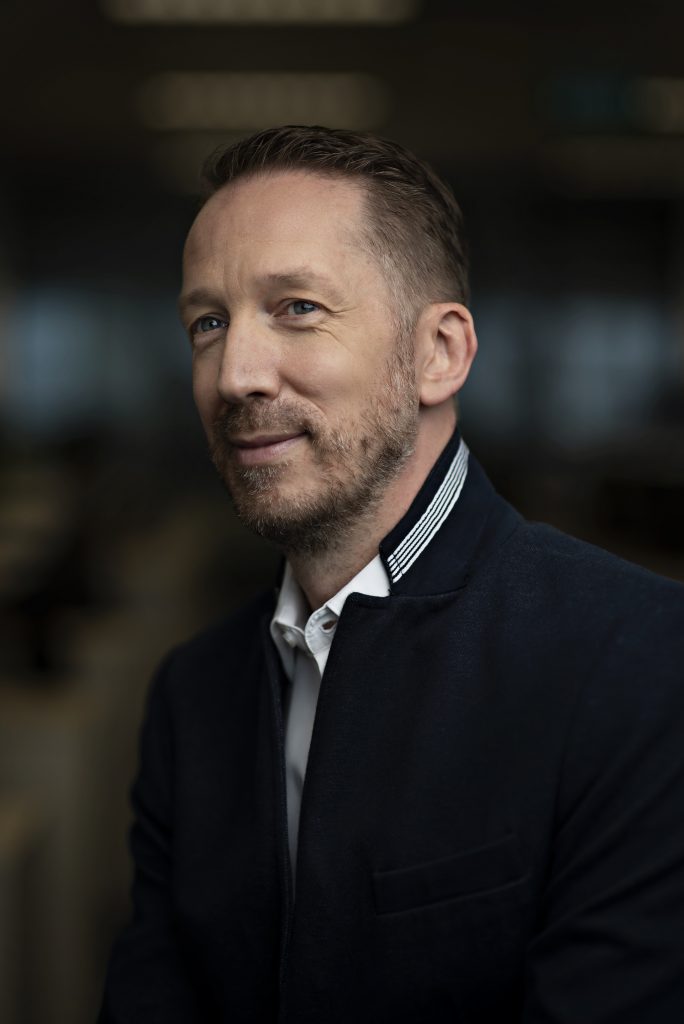 In this interview article, Mr Bjorn Sprengers, Managing Director FinTech & Group Chief Marketing Officer of PropertyGuru, the leading PropTech player in Southeast Asia, shares with us on how the company addresses fast-evolving market trends and leverages technology and data to create a trusted and transparent digital property marketplace for consumers.
Question: What has PropertyGuru's strategic direction been when it comes to fulfilling the mission of helping consumers make confident property decisions?
Mr Sprengers: Over the past decade, PropertyGuru has helped to fundamentally transform the property market landscape in Southeast Asia by making finding a home as straightforward, transparent, and efficient as possible for everyone.
We have been growing beyond our core (a proven online classifieds business model) to now encompass a digital platform that offers a diverse range of products and services across the property value chain, covering property seekers, property developers, property financing and property data. Our ability to create tailored offerings across the value chain helps us stay ahead of the evolving needs of buyers, sellers, tenants, and landlords, and creates powerful operating leverage.
As the regional market leader, we are acting upon the opportunity to leapfrog Southeast Asia into the next phase of proptech by building a property "Trust Platform" that delivers trust between agents, consumers, developers, and banks so that parties involved in the transaction can make confident property decisions.
Question: In what ways has PropertyGuru leveraged technology to achieve a more trusted and transparent digital marketplaces for consumers?
Mr Sprengers: All along, we have been harnessing the power of technology to better anticipate and meet the evolving needs of our users. For example, our fast-growing fintech business (PropertyGuru Finance) addresses the barriers that people face in financing and refinancing their mortgages. We deliver smart home financing solutions that digitally integrate the home financing ecosystem and leverage customer data to build lifetime value of financing services.
Additionally, we continue to invest in AI that feeds property seekers with the types of properties that they are interested in based on their prior searches. It's all rooted in our vision to be a trusted advisor to anyone who is seeking property. We are helping our customers make confident property decisions through relevant content, actionable insights, and world-class service.
Question: Can you share with us what are some future plans that PropertyGuru is looking at moving forward?
Mr Sprengers: Organically, we plan to accelerate growth through continued innovation across our markets. Solutions will focus on helping buyers and sellers make more effective connections, help buyers overcome financing hurdles and help homeowners save on financing costs.
We will also use strategic M&A to complement organic growth in the core business, while focusing on adjacent opportunities.
Overall, we believe these continued investments will enable us to emerge from the pandemic even stronger and better positioned to capture the market opportunities created by the long-term macro trends of increased urbanization, a rising middle class, and digitalization in Southeast Asia.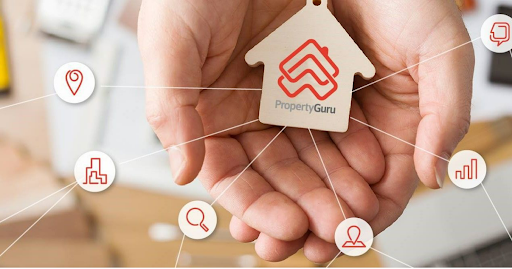 Question: Across the five markets (Singapore, Malaysia, Indonesia, Thailand, Vietnam) that PropertyGuru operates in, which market(s) do you think is the most resilient in the face of the challenges posed by the covid pandemic?
Mr Sprengers: Recovery from the pandemic across our markets in Southeast Asia has been varied.
For instance, in Thailand, since the beginning of 2021, household debt has hit a record-high when it rose to 90.5% of the country's GDP. Government lockdown policies also impacted the overall economy, leading to fewer property transactions. According to our latest DDproperty's Thailand Property Market Index, the Price Index has continually decreased from the previous quarter due to promotions and discounts offered by property developers to attract buyers and speed up their buying decisions.
Meanwhile, as Indonesia emerges from its first recession in more than two decades, our data shows residential prices are mostly stable, with the index for the second quarter being 2.3% higher compared to the previous quarter.
In Singapore, property prices have continued to increase and more recently, we are seeing an increasing demand for luxury residential properties, especially among foreigners and millennials in Singapore. Our latest Consumer Sentiment Study (CSS) found that 1 in 3 Millennials in Singapore (32%) seek to purchase a luxury property in the long run, with the majority citing this purchase as a dependable long-term investment (66%).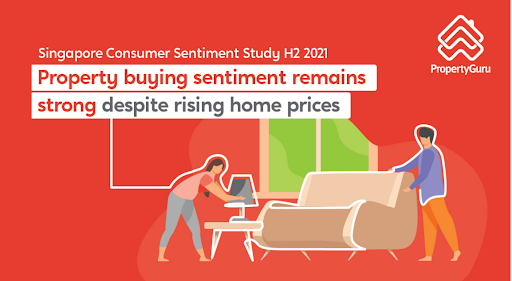 Demand in Malaysia is similar to that in Indonesia: Landed housing is as popular as ever. The range of properties of interest to buyers has widened, with quiet suburban options competing ably with bustling locations near the centre.
What is becoming increasingly common across Southeast Asia is the need for virtual tools to facilitate property transactions, especially as show flat closures and physical viewings were restricted since early 2020. For instance, in Indonesia, reliance on social media and property portals has increased since the COVID-19 pandemic. More than half (56%) of Indonesians now rely more on property portals.
Question: Has the property search market changed in any way, as a result of the COVID-19 pandemic and what is PropertyGuru doing to adapt and stay competitive?
Mr Sprengers: The pandemic has prompted changing expectations around property search behaviour. Overall, we have seen cases where properties are wholly bought online. To facilitate this, we had fast-tracked solutions that have become the need of the hour during the pandemic, digitizing the property transaction process with PropertyGuru FastKey and its StoryTeller feature.
With PropertyGuru FastKey, PropertyGuru brings fully immersive views and walkthroughs of apartments and entire projects, set within cityscapes, with the ability to show real-time availability, straight to the screens of property seekers who are home-bound given COVID-19. Developers can market projects early, regardless of movement restrictions and before any construction begins. It also means that project information and administrative tasks such as unit booking, paperwork generation and deposit collection are updated in real-time. This means cross-border transactions and multi-city launches can be made simultaneously. Agents can also host viewings to close deals remotely – creating additional commission and sales opportunities and improving customer experience with digitized tools and real-time inventory.
With the StoryTeller integration, buyers view, select, and book units based on their preference, per real-time inventory – all while in the safety and convenience of their homes. The feature enables everyone to discover, explore and experience properties anytime, from anywhere. With the VR-powered experience, property seekers can seamlessly move through the exteriors and interiors of projects, including a detailed representation of the surroundings, facilities, and street views. Property seekers can also compare various projects with different views and configurations at their convenience to make confident property decisions.
PropertyGuru FastKey StoryTeller saw spectacular interest from property developers since its roll-out in 2020. FastKey currently serves over 500 projects of 100 developers in SEA.
Even as countries look to open up, we believe that virtual viewings and online property transactions are here to stay. This is a big opportunity and will be very active in leveraging our relationships with developers across various touchpoints in the business to drive mass adoption of digital tools that can make end-to-end digital transactions a reality.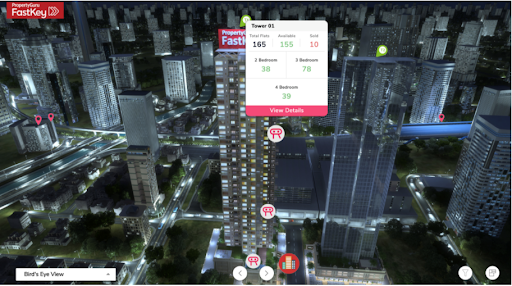 Question: Recognised widely as the market leader now, can you identify what are the top 3 critical success factors for PropertyGuru?
Mr Sprengers: The first is focusing on the property seeker. In any marketplace business, supply and demand are the main ingredients to success. If the marketplace has supply, in our case listings, it will have demand (property seekers) and vice versa. We've always believed that focusing on the property seeker is the key ingredient to getting positive network effects going.
Secondly, it is innovation. Although supply and demand are strong drivers of success and can create a strong moat around the business, they are not sufficient to become Asia's most influential online property brand. PropertyGuru is a technology company focused on innovation. Over the years, we've invested substantially in Machine Learning technology to moderate listings, we launched PropertyGuru Lens – an immersive search, and recently in Fintech to help Singaporeans save money on their mortgages. We will continue to invest in these areas as we are aiming to build Southeast Asia's property trust platform.
Read more relevant articles
Last but not least, it is purpose. We understand well the deep connection between Southeast Asians and real estate. Owning a home is life fulfilment and ranks high among people's aspirations across the region. Our focus has always been to help people achieve that aspiration, by providing helpful solutions and celebrating the success stories and insights from those that were successful. It's a wonderful purpose that inspires all Gurus every day to be the best they can be.
Question: Finally, to wrap it up, as the leading player in the property search app in Singapore and the region, what advice do you have for property-buyers?
Mr Sprengers: Buyers, especially first-timers, should practice due diligence prior to firming up any property purchase. For starters, conduct a thorough financial audit based on your current income and savings to determine your maximum property price, or if you are opting for a mortgage, how much you are eligible for.
Next, narrow the type and location of homes within your affordability range. This is especially important if you are using the property as an investment vehicle by renting it out. Once you set your eyes on a property to purchase, thoroughly check all legal documents before finalizing the deal. Buying a property is not a simple task, we should look upon it holistically as part of one's entire wealth. So, when in doubt, seek dedicated advice from legal, real estate, and private banking professionals before making a purchase.
Property investment in the region and Singapore present our consumers with great opportunities to manage their wealth, by investing in real estate. There are enviable pockets of growth across many cities in Malaysia, Thailand, and Indonesia. With this rising foreign investor interest, these developments are top-of-the-class and bring in great value for the investments you can make as a property buyer.
We also strongly advise our property buyers to start using our insightful data products to understand the markets and properties they invest in. Partnering with their agents, they can deep dive into regional, property-focused and location-based insights.