Mr Bean: Master of the Humble Soya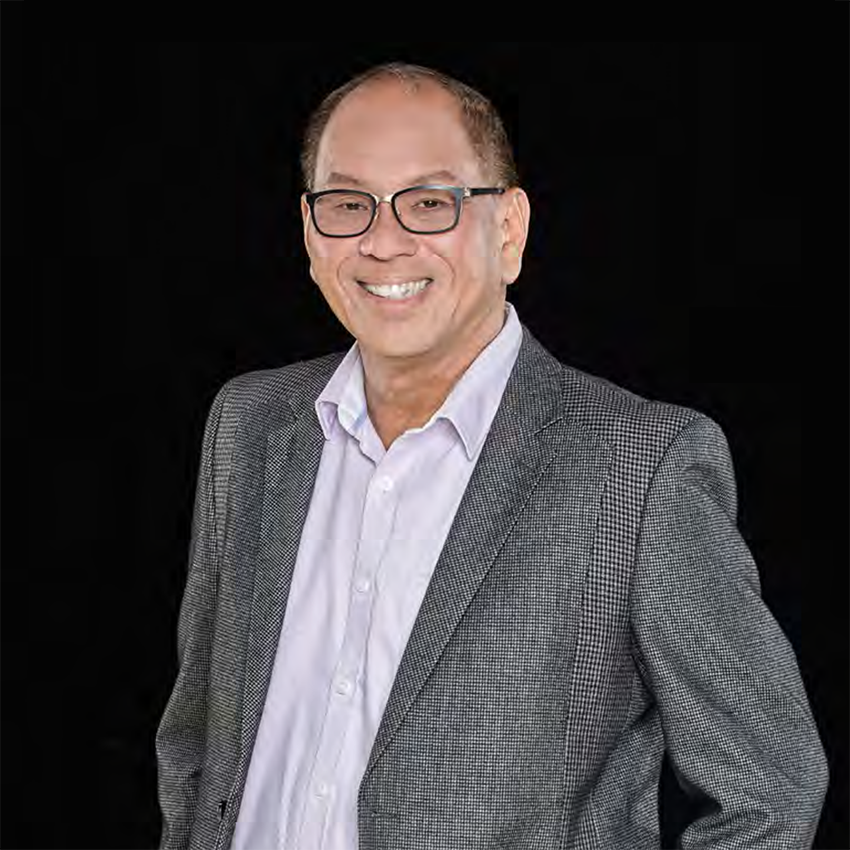 "We decided we needed to brand our business – to differentiate ourselves and gain a competitive edge."
Mr Bean, a Singapore-based soya milk chain with outlets across Asia, started small. Beginning as a stall in Singapore's Chinatown in 1995, it was manned by former Chinese High schoolmates Kang Puay Seng and Loh Jwee Poh.
Loh, now Chief Executive Officer, sensed a unique business opportunity. Soya milk, an alternative to dairy milk and touted for its health benefits, was limited to being a breakfast beverage simply because of technological inhibitions.
"Soya milk was produced in factories and delivered to hawker stores in the morning. It'd be sold out by morning and that was it for the day," recalled Loh.
However, it would be an innovation that would alter the course of the friends' future. The miniaturisation of the device that allowed soya milk to be prepared and brewed to order any time, effectively changed consumer behaviour, allowing soya milk to be prepared and brewed to order anywhere. This meant soya milk could be had conveniently at any time of the day.
Loh did not immediately find backers to support his idea. "I shared the idea with my business partners but they were not keen." He found a kindred spirit in secondary school classmate and army mate, Kang Puay Seng. "He resonated with my ideas and thought it was a good business opportunity too," Loh adds.
The business started humbly. The two co-founders toiled hard in the stall during the day and worked the streets at night, distributing discount coupons in nearby residential estates to promote their product. Their effort was gradually rewarded, and the public began taking notice of the availability of freshly brewed soya milk which they could drink all day. Gradually, the business, then named Super Soya Bean Milk & Beancurd (named Mr Bean from second store onwards), opened stores in other suburban stores. Yet, Loh and Kang had greater ambitions.
"We wanted to offer customers more convenience through accessible locations, so that people don't have to travel far to enjoy our products," and this meant entering the shopping centres.
The transition from hawker centre to shopping mall was possible because of opportunities that arose during the 1997 Asian Financial Crisis.
Fast forward to today, Mr Bean is Singapore's largest soya fast-food chain with a reach that extends to Philippines, Japan and China. The company offers a wide range of items. Besides soya milk, there are also pancakes, soya biscuits and even pre-packed products. "Customers will come if we offer a choice of quality food and drinks for their enjoyment."
Brand Origin
With a combined capital of six-thousand dollars, Mr Bean started as Super Soya Bean Milk & Beancurd at People's Park Complex in 1995. Although it was initially a side project of Loh and Kang, the two enterprising founders were hands-on and involved in the day-to-day management of the store including serving and advertising.
Product Development
Loh recalls the pair going around the Chinatown estate after closing to distribute coupons in an effort to promote their soya milk. "We didn't have any expectations in the beginning," admits Loh. "Our primary objective was to survive."
Despite initial issues with quality, the pair strived on. The stall's ability to serve soya milk and beancurd round-the-clock soon drew customers in by the droves. This spurred them to open a second outlet at a Marine Parade hawker centre a year later and a third in Ang Mo Kio soon after. However, both founders knew that they needed to go to the malls.
The founders had set their sights on shopping centres, but found a lot of apprehension. Many landlords were not convinced that the brand's business model was sustainable. But the Asian financial crisis in 1997 had a silver lining which eventually gave Mr Bean the breakthrough it needed. The recession and the resultant closing of many shops gave Mr Bean the opportunity to gain a large presence in the malls. In 1998, the duo opened their first mall outlet in Hougang Mall. In the same year, Mr Bean launched its pancakes, the first in a long line of food and beverage products that the brand would roll out, ranging from plain soya milk to fruity and ice mocha variations.
This practice of innovation, Loh maintains, is a reflection of the market. "Change is the only constant , we need to always be prepared to change and to be willing to change in order to stay relevant."
As a result, the company is not one to shy away from failures and restart after that. When it was clear that customers were not responding to wheatgrass soya milk despite being on the menu for one-and-a-half years, it was pulled out. Mr Bean constantly relooks its menu, so as to improve and move along with changing consumer tastes and preferences. For example, Mr Bean launched a watermelon soya milk after a suggestion by an outlet supervisor – today, it remains a permanent fixture.
Branding
Early on, the company realised that the stall's original name, Super Soya Bean Milk & Beancurd, was not going to take them very far. "We decided we needed to brand our business – to differentiate ourselves and gain a competitive edge," says Loh. "We realised that the product itself is not enough. That's why we got focused on branding." Hence, the brand was named, "Mr Bean" in 1996 with the opening of the second store and rebranded in 2005. The name was derived from the brand identity of a bean holding a cup of soya milk and making a 'number 1' sign. It was a tribute to the brand's origins, signifying its pioneering effort in selling quality and delicious fresh brewed soya milk. After a decade, the growing sentiment for a more Singaporean inclusive identity inspired them to seek a new identity. The first Mr Bean logo, the brand surmised, was perceived as being 'oriental'.
"We needed to reposition ourselves. We wanted to show that we were a Singaporean brand, rather than a Chinese-Singaporean brand."
The shift in positioning was unanimous, as Loh explains, "You have to believe in branding in the first place to be willing to make an investment to reach your objectives." The process was tedious, but necessary. The company gained insights from in-depth research and interviews with the company's different stakeholders including Mr Bean staff, business partners and customers. The result was a brand that was modern and youthful, with a bean mascot drawn freestyle, evoking a sense of simplicity. To illustrate a sense of freshness and vibrancy, a green leaf was added on its head. The positioning was epitomised by the new slogan, 'Life's Simple Pleasures'.
The new branding also yielded an unexpected benefit: it transcended cultural and language barriers, offering Mr Bean an opportunity to expand its reach overseas. However, Mr Bean noted that understanding the culture and finding a market niche remains crucial. In Japan, where most beverages are frequently available canned, Mr Bean's ability to offer fresh brewed soya milk allows the company to compete in the dynamic market. Naturally, product line-ups vary from country to country, introducing flavours unique to the local community. The Philippines for example, sells Strawberry & Chocolate chilled Taho while the brand's Tokyo outlet in Japan, sells "Shibutama", a variant of the pancake that partly uses eggs for its batter.
Singapore consumers are not compromised either. The brand launched a concept store which offers customers a sense of the innovation and creativity that thrives in Mr Bean. Besides its soya milk range, its pancake collection and soya ice cream, the store also serves unique inventions like savoury beancurd, cold desserts, soya noodles and even soya porridge.
Success Formula
One fundamental element that sets Mr Bean apart from its competitors is arguably its soya beans. Imported from North America, the beans are subject to rigorous tests for quality, ensuring they are non-genetically modified, and are identity preserved soya beans.
In Singapore where most of Mr Bean outlets are located, the company fully owns and operates the 49 store strong chain to ensure consistent service delivery and employee dedication. "If you're running a franchise, you're managing bosses. If you're running a chain store, you're managing your own employees," says Loh. In fact, the company's staff are integral to the brand's development. The company constantly meet up with employees to discuss feedback and product development. This open management culture fosters a more dedicated team and the results are clear to see. Indeed, many of Mr Bean's new products are the result of such employee engagements. Its overseas ventures are a mix of franchises and joint ventures.
Future of Mr Bean
While Mr Bean's spirit of innovation and delivering high quality soya bean products continues, Loh shares that the company is already looking further ahead. "We have plans to move into the fast moving consumer goods (FMCG) sector with the Mr Bean brand," says Loh. The company already retails packed products like jelly, grass jello, soya nuts and soya pudding. In addition, Mr Bean is eager to explore other food concepts as Loh details, "We are currently looking into developing new concepts that cater to other customer groups."
Mr Bean is confident about the future: "We believe that if we stay focused in what we do best, consumers will identify and resonate with the brand."