Making Property Shopping Convenient and Transparent
The PropertyGuru Group's position as a trusted, property technology company leader in Southeast Asia.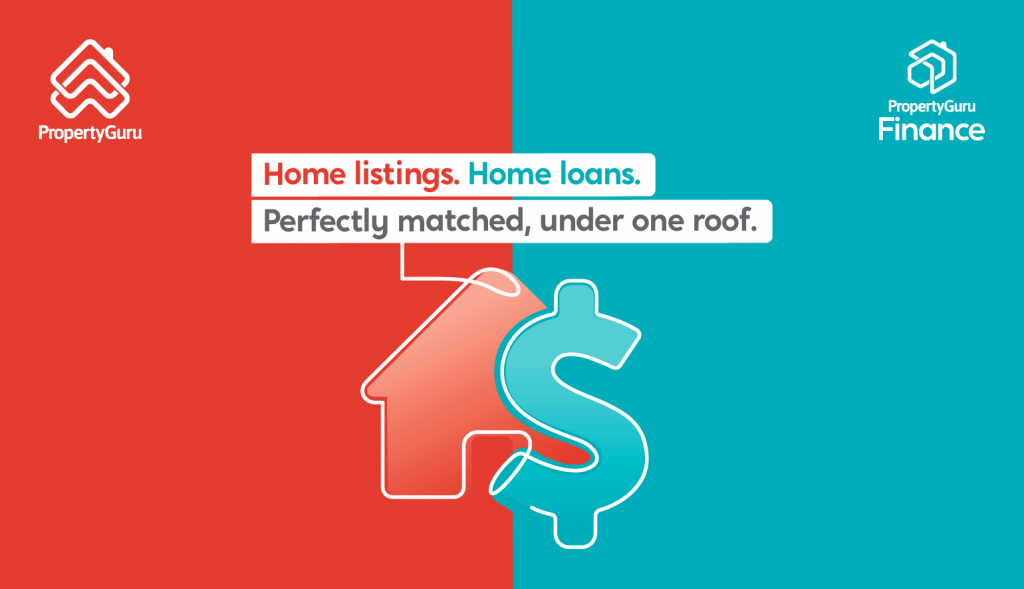 To be the best place to find, finance and own your home is a brand promise that PropertyGuru Group delivers.
A quick visit to its website shows that the PropertyGuru team walks the talk. The page employs effective language and engaging graphics in an easy-to-use interface that makes conducting searches a breeze. Even additional tools such as real-time WhatsApp chat options have proven to be useful for users looking for a direct line-of-contact to the agent behind your property of choice, or a Home Finance Advisor that would recommend you your best method of home financing.
These very attributes make the traditionally-stressful endeavour of house-hunting and property financing almost enjoyable. The wide coverage of content, featuring an extensive selection of listings in each market, provides consumers with the confidence that what they see is an actual reflection of what's both available and feasible according to their budget.
The high quality of listings, complemented by images, insights and details provided, exceeds its competitors. Not to mention the depth of supporting content such as benchmark prices and questions addressed via the AskGuru platform that can help new and experienced users make better choices.
And to top things off, these features are intuitively tucked in a sleek user experience geared towards building confidence.
Throwing open the doors of dream homes
The organisation, founded in 2007, is now present in 5 markets in Asia including Singapore, Malaysia, Thailand, Indonesia and Vietnam. Its offerings are straightforward: connecting potential homebuyers with the right tools to create a seamless, enjoyable and less stressful experience, from real estate search to property financing.
This has been achieved through a four-pronged approach: effective brand positioning, smart innovation, a focus on the property ecosystem and ensuring the right hires.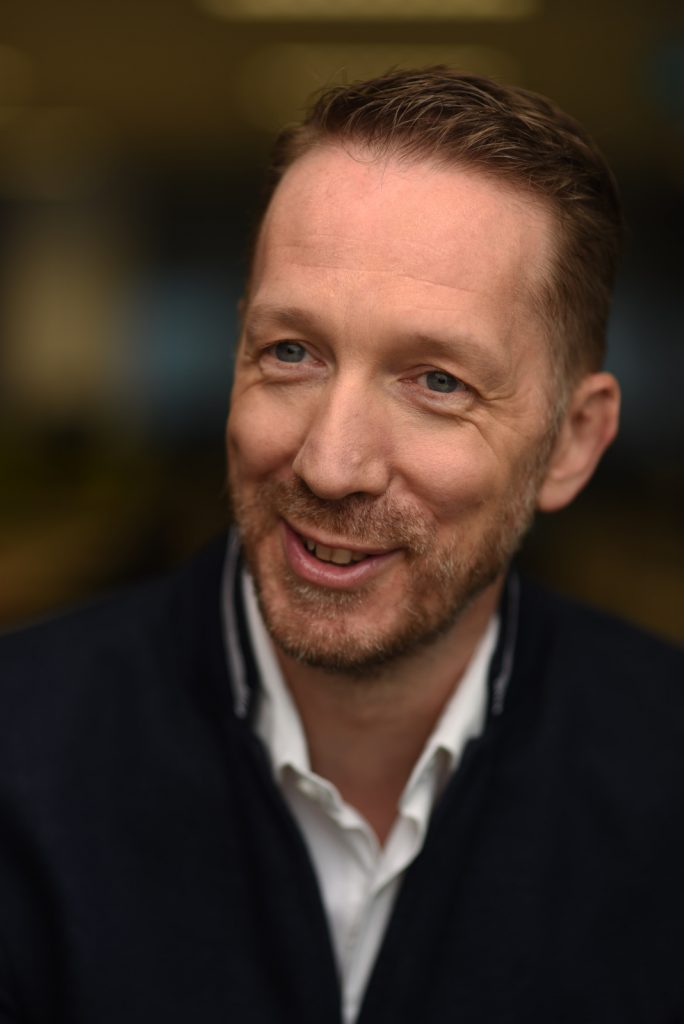 Chief Marketing Officer and Head of Fintech, Bjorn Sprengers, says: "We enable property seekers across Southeast Asia to find, finance and own their homes. We have been investing towards industry-first solutions for over 13 years now, and were the first company to introduce recommendation search engines, map searches and advanced loan approvals.
We do not just focus on the buyer and seller; our efforts go towards digitally-integrating the property ecosystem, connecting buyers, sellers, agents, developers, banks and governments within markets and across the ASEAN region. We direct our hiring to people that want to deliver a positive impact to the world around them.
And we are still focused on delivering relevant content, actionable insights and world-class service."
Leveraging effective go-to-market solutions
And as a property industry leader, technology remains the heartbeat of the Group. At its core, it is a technology company that has always embraced a customer-based focus to identify new benefits to deliver its solutions.
Notably, recent developments in its digital space include the launch of PropertyGuru FastKey software and the online mortgage marketplace, PropertyGuru Finance.
Explains Mr Sprengers: "PropertyGuru FastKey digitises and automates the entire property sales process from project launch to close of sale, and currently serves over 500 projects from 100 property developers in Southeast Asia.
We augmented a product called FastKey Storyteller, which features immersive 3D experience of the unit, project and even the cityscape so property developers are able to showcase and market their solutions to virtual buyers — even before investing in building a show flat and cater to interested buyers overseas as well. These buyers were able to enjoy virtual, 360-degree walkthroughs of their dream home.
The launch of PropertyGuru Finance last year was really timely, as 2020 was the year when people had to look at their personal cash flow to finance their new home, or potentially refinance the one they already have a mortgage against.
Such a digital solution was critical as they had not been able to visit their banks or sort their finances in the traditional way, with digital experiences in finance becoming a big part of the property sector for years to come.
Also driving its success is a carefully assembled team of Gurus: staff that embody a #makeitreal and #keepitreal approach in helping today's urban dwellers climb the proverbial property ladder. Our Gurus want to make a positive impact in people's lives, while bringing their own unique talents and perspectives to the workplace."
Read more relevant articles
Turning tradition on its head
With the often-perceived "traditional" property industry seeing such up-to-the-minute changes in terms of regulations or market movements, the Group has taken challenges in its stride.
These include ensuring high data quality and procuring strong product and engineering talent.
Mr Sprenger explains: "For people to make confident property decisions (our brand promise), we need to provide relevant, accurate and up-to-date information that builds trust, which enables transactions.
Data in property, however, is challenging and the bar for confidence is very high. So our focus has been and will continue to be on listing high-quality options, offering pricing insights and such. We recently acquired MyProperty Data in Malaysia, and are investing heavily in this space moving forward.
And as a technology company, having access to talent is crucial. It is also very challenging in a market where so many companies are competing for the best team members. Other than offering exciting jobs and competitive compensation, we believe our unique culture has helped us attract the talent that we have, and that has been the main pillar behind our success."
The Group also counts its steady focus on pacing itself when entering markets as an integral part of its success formula.
It took a decision quite early on to avoid spreading its operations too thinly, concentrating instead on delivering a stronger value proposition. That means helping people make confident property and financing decisions. Entering many more markets or doing so too early would widen its scope to a broader range of categories such as finance, insurance or energy, but may not have allowed PropertyGuru Group to stay far ahead of its competitors.
Real estate as a booming digital asset
Over the next few years, what does the Group see as immediate challenges to meet head-on?
Mr Sprengers says: "We intend to truly establish a marketplace in which people can find, finance and own their property confidently. As the market leader, we have an extra responsibility to make a positive impact on the world around us.
We take that responsibility seriously and will work hard to innovate and bring new solutions towards building a property trust platform that digitally-integrates the property ecosystem to enable Southeast Asians to buy property with the best rates in confidence, promoting sustainable urban living and adopting new ways of working for our Gurus."
And as a digitally native business, the Group is also poised to achieve more in the coming years.
Adds Mr Sprengers: "I think PropTech took property significantly forward in 2020. The adoption of technology not just in the consumer-facing side but within the organization has been tremendous from sales process automation to most recently, people talk about contained documents, property documents. Getting property documents digitized is also taking a big step forward, and not just in the private sector.
Governments have started working super fast to look at their regulations to allow some of these technologies to come in the future. Looking at property in 2021 and beyond, I really believe that technology now will be core to the experience of not just the consumer, but even the seller or the property developer themselves."