Mindchamps: The Champion Mindset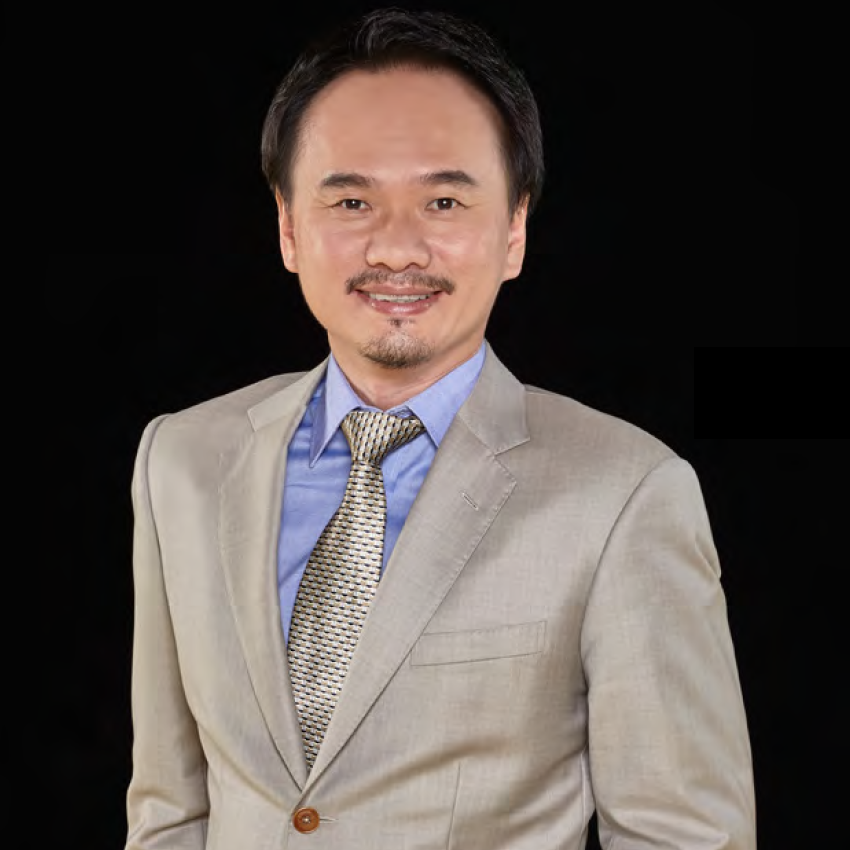 David Chiem, a Teochew Chinese child refugee from Vietnam, made port in Australia in 1975 against apparently unsurmountable odds. Despite the challenges of living in a foreign country, speaking a foreign tongue, he eventually thrived. The reason for his success? His father.
Chiem recalls his father's words to him as a child. "For every one of us who made it, someone died. We owe it to them to make a difference. I can give you anything, but there's only one thing that no one can take away from you, and that's your education."
Heeding his father's advice, Chiem became the first student in his school to attain first place in the diverse fields of English, Maths and Art in his matriculation exams. His experiences, good and bad, made him passionate about exploring the human condition and understanding human potential.
Chiem studied theatre at Sydney's Theatre Nepean and went on to graduate with a degree in Communications from the University of Technology, Sydney, and a Master's in filmmaking from the prestigious Australian Film, Television and Radio School. He also became a successful author. His first novel, 'Only the Heart', became a prescribed text for the Higher School Certificate and is studied in schools across Australia. It is now in its 21st printing. The young graduate was poised for great things.
Yet, Chiem was never able to shake the memory of his father's words. Influenced by his filmmaking background, he aspired to make a difference.
"I have told stories in theatre film and books," he says, "but I realised that the one story that can make a difference is education. To me, education is not mimicking and memorisation. It's about the process of becoming. It must prepare you to be adaptable to the challenges of the real world."
This philosophy has led to a collaboration with reowned neuroscientist, Professor Allan Snyder, whose breakthrough research had revealed the fundamental ingredients of the 'Champion Mindset', which linked to Chiem's desire to nurture young people to be the best that they can be – in any field.
Building a team of like-minded enthusiasts, Chiem started a research institute in Australia in 1998 dedicated to developing programmes that would teach the craft of 'Learning How to Learn' and unlocking the 'Champion Mindset', thereby developing enthusiastic, life-long learners. In 2002, he launched MindChamps in Singapore to deliver the fruits of that research to young people from pre-school to tertiary age. Although he believes that the 'Champion Mindset' can be taught to people of all ages, he realised that the best way to make a difference was to develop the mindset from the early, formative years, so in 2008, he launched MindChamps PreSchool.
A film-maker by profession, Chiem realised that people learned best by accessing learning through emotional connections. "We drill children for five days a week, then panic during examinations, and we drill them some more until they hate the subject. We don't realise that they won't do well at anything they hate."
The idea, Chiem says, is to bring excitement and enjoyment to learning.
On the growth and development of the MindChamps philosophy, Chiem observed that while the education systems worldwide imparted important knowledge, they did not necessarily prepare students to become inquisitive and adaptable individuals.
This, Chiem reveals, was his toughest challenge – convincing people to believe in and adopt his vision: to perfect the art of learning how to learn.
With this in mind, Chiem invited, from around the world, specialists in the areas of education, psychology, neuroscience and theatre. These individuals included Australian educator and author Brian Caswell and Carmee Lim, former principal of Raffles Girls School and Senior Inspector of Schools with Singapore's Ministry of Education.
He also invited Professor Synder, the father of the 'Champion Mindset' research, to become MindChamps Chancellor.
"If art is a mirror to society, then education should be the toolbox for building the future."
'Champions' are, after all, exactly what MindChamps grooms. The foundation of the institute is based on teaching children about respect and confidence. "Being a successful citizen of the 21st century requires us to act with 100% respect, but zero fear. When a child has this – as well as a great relationship with learning – in their pre-school years, they will do well, they will not be afraid to ask."
"In education, branding is critical – it's all you have," Chiem shares. Over the course of three intensive days, he brainstormed with his team resolving several branding criteria. Firstly, it needed to be an obvious name that explained what the business was about. Secondly, Chiem insisted, the name must be only two-syllable to prevent the public from abbreviating it. "When you say you're going to New York, you don't say you're going to 'NY'. But when you say you're going to Los Angeles, you will say you're going to 'LA'."
"The name 'MindChamps' is self-defining," Chiem points out. "It fulfills both criteria ideally." Citing Singapore's status as the crossroads between the East and West, Chiem explains that the city-state was chosen to launch MindChamps PreSchool because the company had global ambitions from the start.
Most MindChamps PreSchools are franchised, a conscious decision on Chiem's part, "With pre-schools, we need people who are passionate," he says. The company fervently believes that franchisees, by virtue of the need to invest in setting up the centre, are more likely to be committed and passionate than employed staff. In addition, MindChamps has strict non-negotiables to ensure each franchisee trains students with the 'Champion Mindset'. Teachers, for example, regardless of experience and qualifications, are required to attend a compulsory 200-hour training. Even the brand's other touch points and materials, such as the gym, musical instruments and even mats, are directly controlled and regularly audited by the MindChamps team.
Even before MindChamps PreSchool was formally established in 2008, it had already sold more than 20 franchises – a testament to Chiem's team and their vision. In fact, MindChamps PreSchool was awarded Promising Franchisor of the Year in 2009, and Franchisor of the Year in 2013 by Singapore's Franchising & Licensing Association.
The key differentiator of MindChamps PreSchool, Chiem shares, is its emphasis on research and continuous innovation. It is this, that has allowed the brand to adapt to the needs of the world ahead.
Operating on a predominantly franchisee growth model, the rapid rate of expansion and dissemination of the brand into a growing number of stakeholders could easily have led to a loss of quality control, communication and brand identity. Yet, MindChamps remained a byword for top-notch standards in the eyes of consumers.
There are many variables contributing to the quality and perception of the brand. From franchisees who operate, maintain and lead each centre, to teachers as well as students and parents who number in the thousands—they all stand as individual testimonies who play a part in building a cohesive brand identity.
Throughout their careers, teachers at MindChamps PreSchools receive up to 200 hours of extensive training and accreditation, regardless of their personal experience or qualifications. This investment in their teachers not only ensures consistent quality and practices across the schools, but also fosters greater dedication and commitment from them.
"We need to keep on filling the gaps in society," proclaims David Chiem, Founder, CEO and Chairman of MindChamps Holdings. "Since the beginning of MindChamps, I had always felt that our mind is intrinsically related to the wellness of our body. My vision was always been to bring both the education and medical fields together."
In line with that, the brand is branching into the medical space. MindChamps Medical will provide conducive, family and child-friendly GP clinics, as well as state-of-the-art medical services, education and information resources – both online and offline.
With more than 28 centres across Singapore and Manila, and centres to open in Kuala Lumpur and Australia, 'The MindChamps Way' is certainly finding many believers. Chiem believes that MindChamps is certainly ready for expansion.
"We are now established as the number one premium brand in pre-schools in the early childhood segment in Singapore. So, we're ready to take this to the region, and to the world."