How Artificial Intelligence Solutions are helping Singapore Companies
In a collaborative study by Accenture Research and Frontier Economics, business services, financial services and manufacturing in Singapore are the top 3 sectors that will benefit the most from application of Artificial Intelligence. Each of these sectors will enjoy a projected growth of US 46.3 billion, US 45.8 billion, and US$29.8 billion respectively by 2035.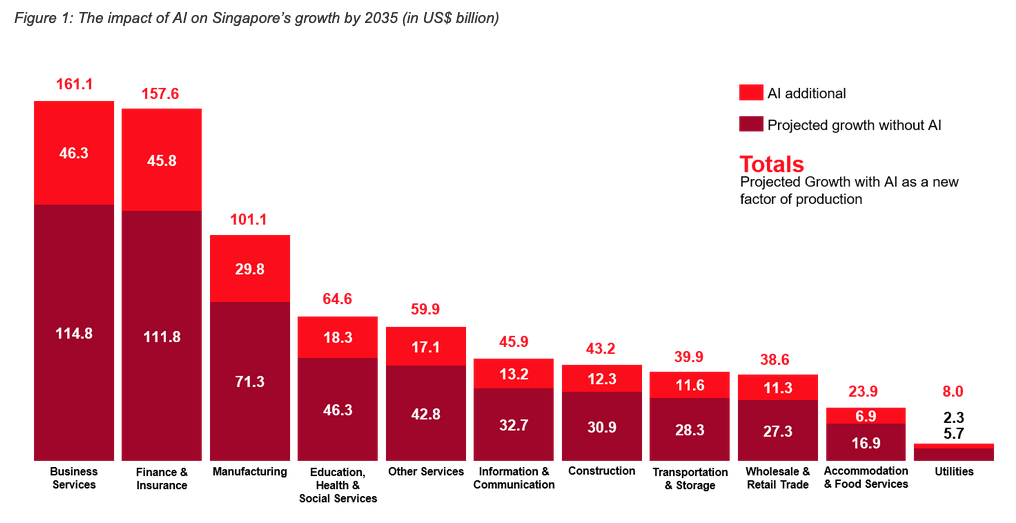 The Covid-19 pandemic has also expedited the adoption of Artificial Intelligence (AI) solutions by companies. Sentient.io, a company that empowers developers and enterprises with AI solutions, has collaborated with Influential Brands for a report. The Future of AI and Tech identifies priorities, preferences, and trends related to AI; with AI technology ranked as 2nd priority for businesses post-COVID.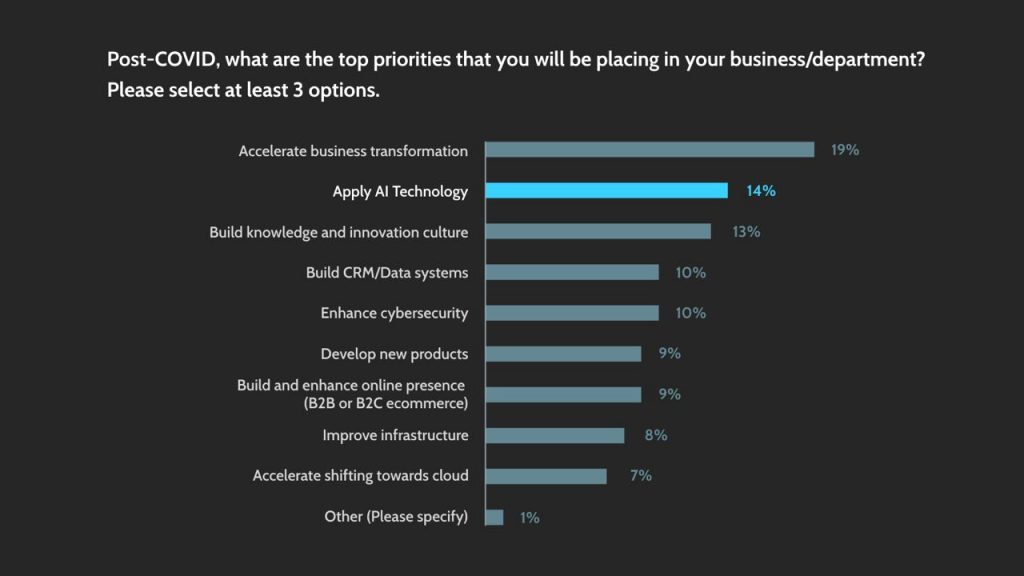 Of all the respondents, 71% are decisions makers in the company are C-level executives or Head of Departments.

It suggests that the utility of AI is regarded to be of equal importance for both front and back end operations.
In many ways, companies are beginning to see how AI can act as a business process catalyst by identifying and automating routine activities. It enhances productivity and allows employees to focus on tasks which require human inputs and oversight. Besides, AI features such as chatbots have become almost a must-have feature for any business with an online site and presence. A well programmed chatbot can help to rank the order in which inquiries or complaints should be addressed, identify potential customers and contribute to a personalised user experience.

Further insights from the survey revealed that 67% of the executive respondents have plans to execute either data science, sentiment analysis, natural language processing or computer vision projects within the next 6 to 12 months. It postulates that local companies are beginning to recognise the urgency of embarking on this journey of capitalising on AI and technology to enhance their business processes. Only 6% of those who responded do not intend to use any AI technologies.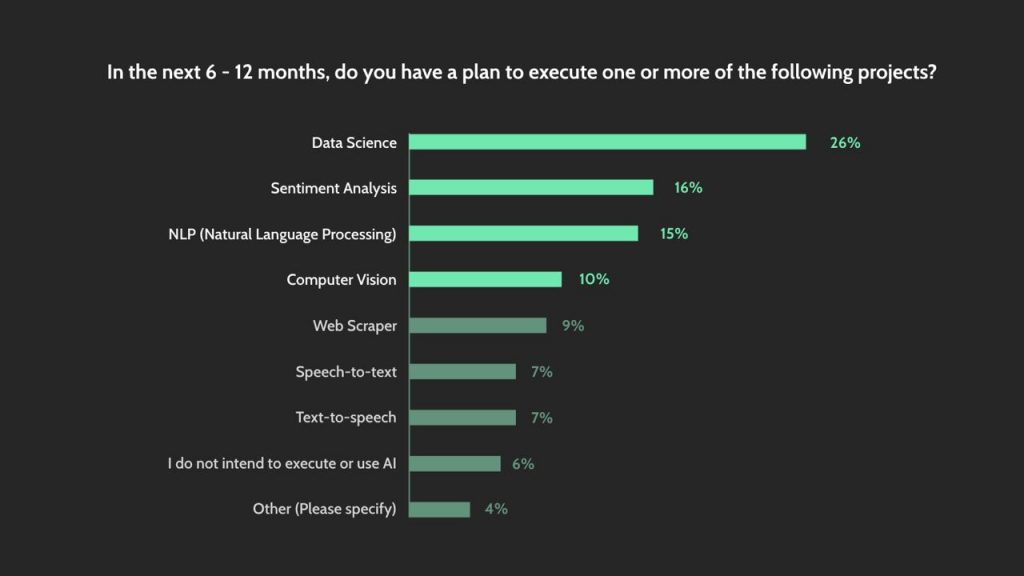 Mediacorp, Singapore's leading media and entertainment group, as a case in point, has been actively looking into how machine learning can smoothen the agonising process of subtitling for their different channels. The countless work hours and costs that go into this laborious, yet necessary task is a pain point understood and shared by those in the content producing industry. To address such, the local company experimented with automated speech recognition and saw great success.

With regards to why some businesses remain resistant to the adoption of new technology capabilities, it was pointed out that many hold the axiom of "Why change? Why fix it if it ain't broke." Such mentality which used to be valid may no longer be so in this digital era that businesses operate in today.
Besides, the survey saw most respondents citing the lack of awareness of AI potential as the largest roadblock in the deployment of these solutions in their own organisation. In other words, while firms understand the imperative of leveraging on new technologies, many are unaware of what business problems AI can help to solve.
Sentient.io has created bespoke AI solutions through their AI co-lab programme for enterprises in industries such as media, manufacturing and government services. By helping businesses to understand their pain points, they co-create the perfect AI solution to scale enterprises to greater heights.