Neo Garden: Singapore's Buffet King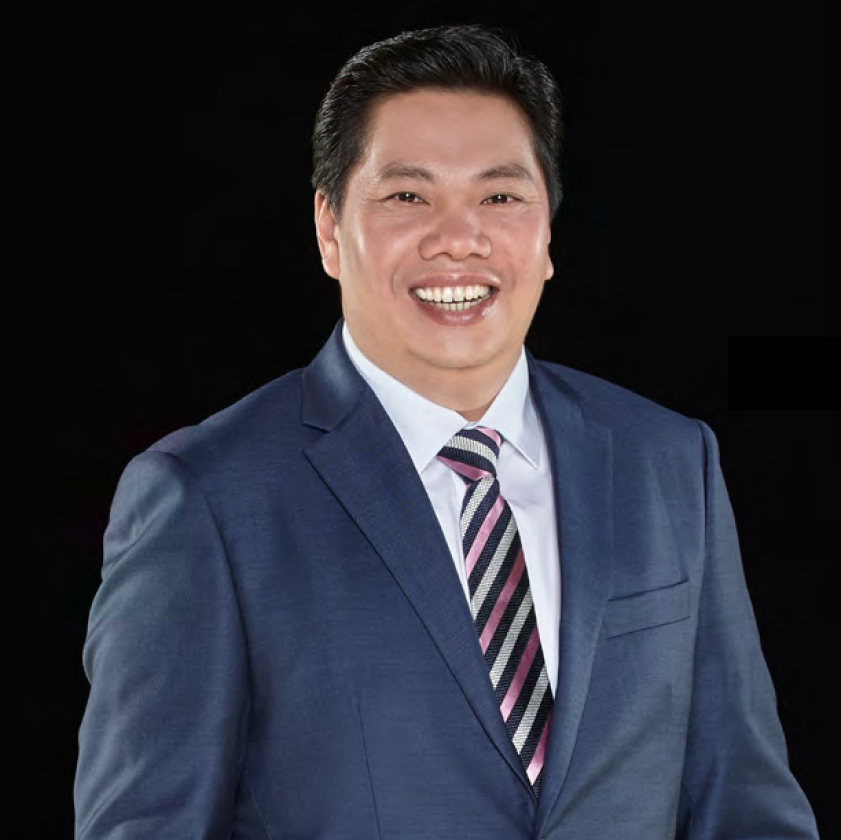 "We didn't become Singapore's number 1 event caterer by chance. Right from the start, we are firm on our values that would drive the company forward – excellent food, speedy service and impeccable set-ups."
Neo was brought up in a humble family, having to share a 3-room flat with 5 other family members. He was determined to lift his family out of poverty and take charge of his future, armed only with an exceptionally astute acumen for business opportunities. "I wanted to be a businessman: I didn't know what that meant, how to go about doing it, or what business I wanted to do. All I knew was that I wanted to be rich and successful." 
Neo may not have understood what being a businessman meant then, but from the outset, he exhibited great business acumen. "When I was 9, I'd sell discarded cable ties to my classmates." By the time he was 12, Neo got together with 3 other friends, to sell the popular Southeast Asian grilled fish cake, otah.
"I was earning S$150 a day," reveals Neo. Encouraged by his first successful venture, he resolved to emulate his success once more, this time through setting up a secondhand trading company after his two-year National Service conscription.
Around this time, Neo noticed that the food catering industry was in its infancy with few players, offering very limited options for customers. Orders had to be made weeks in advance, the caterers would pick and choose to deliver only to limited areas, and the food was sometimes cold and of sub-par quality. To Neo, these limitations proved attractive for his next venture.
In 1992, at the age of 22, Neo took a S$15,000 loan from friends and relatives and registered his business, Neo Garden Restaurant. He saw the immense potential for delivering prepared food to families during special occasions, and set out to revolutionise the industry and change public mindset. Neo aspired to deliver excellent food, speedy service and impeccable set-ups – the three key areas which remain Neo Group's biggest strengths today.
Neo Garden started with eight staff, at a small shared kitchen in Joo Chiat of about 2,000sq ft. The initial period of starting the business was difficult, fraught with challenges like long working hours; slow business and manpower issues.
Right from the beginning, Neo realised that his lack of culinary skills and consequently, his reliance on his chefs and their skills put him in an unfavourable position. "They loved to drink, and they would either not turn up at work the next day, or would show up the next day hungover," Neo recalls. He decided that he would have to learn how to cook and develop his own recipes – something he continued doing for the next 12 years of the business.
"I had to do everything by myself – take orders, cook and deliver." Neo started small and slowly worked his way up, learning about every part of the business.
Once back at the shared kitchen, he undertook other responsibilities like sales and delivery, working hard to promote Neo Garden Restaurant by advertising in newspapers, distributing fliers and faxing menus.
Meanwhile, he continued to perfect his cooking skills. One successful instance is Neo Garden's Signature Curry Chicken. "Today, I can say I am a food man," Neo says.
Inspired by his favourite brand of peanut snacks, Neo sought to brand his business by combining his surname, and Tong Garden, a popular local brand. Due to the initial stigma attached to food catering services in Singapore, the young entrepreneur conscientiously named the business "Neo Garden Restaurant." The addition of the word, "restaurant" was a simple yet significant addition that immediately set the company apart from the incumbents. "I wanted to give customers the impression that they were ordering restaurant standard food," Neo adds.
The company was eventually renamed Neo Garden Catering (stylised as Neo Garden) after customers started to recognise that caterers were capable of serving high quality food. In addition, the company went through a rebranding exercise in 2009 to strengthen its brand as one of Singapore's leading caterers. The branding strategy not only extends far, but also delves deep into the company's DNA to ensure all stakeholders are aligned.
"Our staff need to believe in the brand before they can become representatives of the brand." This, Neo says, is crucial to building the company's reputation among customers.
With his fingers firmly on the pulse of the potential of the food catering industry, Neo's success was partly due to his ability to forecast and predict future demand, and take on a trend-setting first mover role. In 2004, to cope with increasing orders, Neo expanded Neo Garden Catering into bigger premises of 7,600 sqft. At the same time, he took the learnings from the now mature Neo Garden brand and launched a new Halal arm, Deli Hub Catering. Today, the brand serves Halal-certified dishes to corporate events, schools, as well as household celebrations. In 2008, Neo took on the mid to high-end market by setting up Orange Clove Catering. Today, Orange Clove is the top choice for corporate catering and has received many accolades, including the Winterhalter's Outstanding Caterer of the Year in 2015.
Read more similar articles
In 2012, the company was successfully listed on the SGX Catalist board. The company's growth was followed by a series of strategic partnerships, including renowned confectionery brands Choz and Fu Yuan. In 2014, the company expanded its premises by 10-fold to 76,000sq ft with a semi-automated centralised kitchen.
As Singapore's leading caterer, Neo Garden received numerous awards and accolades. It was named Number 1 Events Caterer in a survey conducted by Euromonitor International, dated December 2014. Neo's success in managing the business has not gone unnoticed as he has also received numerous awards in recognition of his outstanding performance in entrepreneurship.
Despite the company's achievements, Neo says that there is still much to be done, "I have never considered myself successful. There is ultimately no finishing line, but instead, many milestones to achieve."
To achieve these milestones, he remains resolute on the qualities that will drive the business' growth – exemplary quality of food and service and continuous improvements through research and development (R&D), technology and innovation.
Neo's varied interests and strong business sense goes beyond food catering. To date, he has created 15 other brands, spanning buffet supplies, import and export, florist, retail and yacht chartering. The business' retail presence includes Issho Izakaya and Umisushi, with over 25 outlets islandwide.
Neo's recent acquisition of Thong Siek Holdings – a leading manufacturer, distributor and retailer of surimi-based seafood products, including highly popular household brand DoDo Fish Ball – is also in line with his goal of growing his food business worldwide as Thong Siek has an existing presence in 22 countries.
With humility and determination, Neo has realised his vision and built a food empire comprising a fully integrated value chain of food manufacturing, supplies, catering and retail.
This post is an excerpt from 30 Singapore Brand Leaders – Insights into the Amazing Machine of the Singapore Enterprise, brought to you by Influential Brands®.