JustCo: 2021 Asia's Top Employer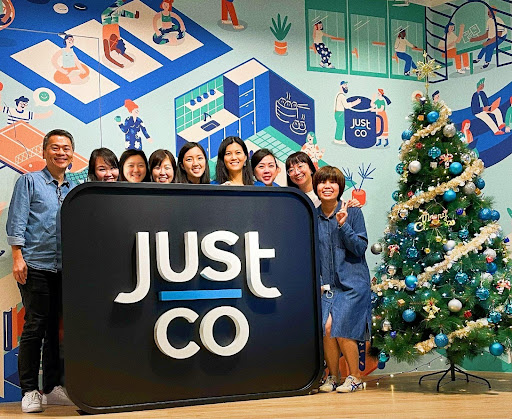 With the future of work at hand, the idea of workspaces has been redefined. Recognising the growing volatility of the business climate, companies are increasingly looking for office spaces that are adaptable to evolving employee and business strength. With a global presence over eight countries, JustCo's holistic work solutions grant businesses both maximum flexibility and immediate access to an expansive community.
The leading flexible workplace provider has also recently emerged as Asia's Top Employer, scoring high above national benchmarks in an anonymous employee engagement survey conducted. In this interview article, Mr. Kong Wan Sing, CEO of JustCo shares with us how the company managed to exceed employee expectations on different fronts, including employee engagement and organisational culture.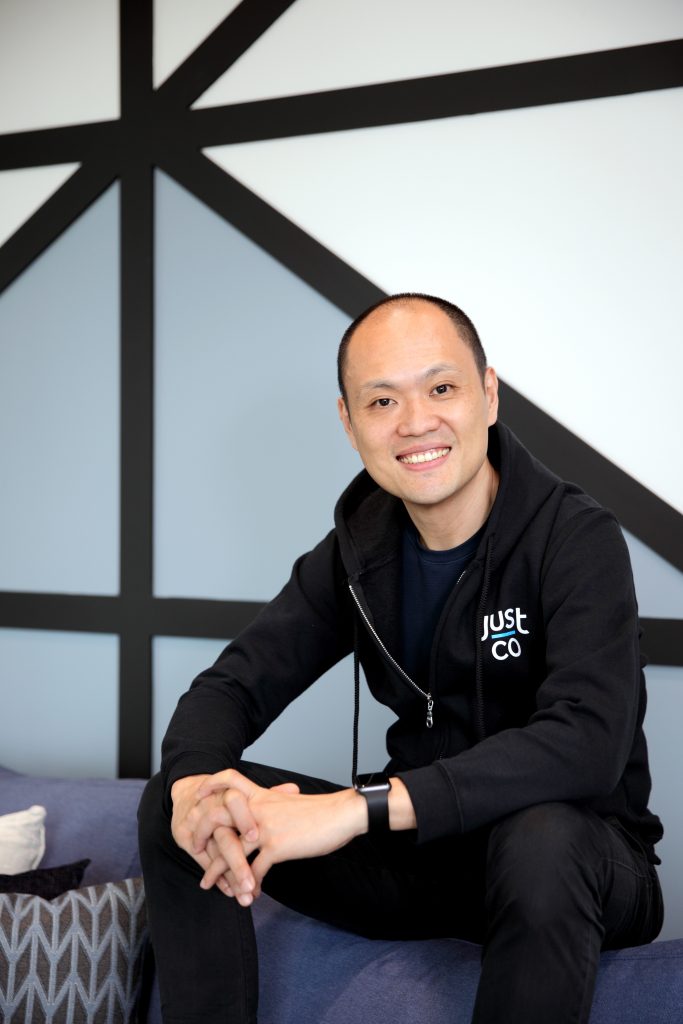 Question: What is the strategic direction that JustCo has taken to build and strengthen employee engagement?
Mr. Kong: One of the key drivers of engagement that we put in place is ensuring that JustCo develops strong and effective leaders whom staff can trust to provide direction, recognition, and support. We encourage leaders to set clear and actionable goals, conduct regular review meetings with staff to give and receive feedback. This is one area that we have done very well as evident in the engagement survey results on Manager Effectiveness.
Another key driver that we have is upkeeping the team spirit and connectedness with one another. We do that by providing opportunities for colleagues to bond and have fun with one another through J-Sparks – a series of fun and engaging activities that we organise to spark joy and fun at the workplace, across the cities where we are present.
Activities range from celebrating local festivities to happy hour with senior leaders, and virtual team building. In our recent engagement survey, the majority shared that they enjoyed working at JustCo because of positive relationships with friendly colleagues.
In Singapore, due to the covid-19 restrictions on the social gathering, we embarked on a series of virtual team building and virtual happy hours to stay connected and bond with fellow colleagues.
Question: What do you think are the critical factors that drove success in employee engagement at JustCo?
Mr. Kong: Overall, I would say that it is the trust that employees have in the leaders and our strong 'family' culture where people genuinely care for and support one another, and the ability to put the right people in the right job so they enjoy what they do.
Our leaders in JustCo are purpose driven, cares for and support their team members. We do so by providing opportunities for them to grow professionally and learn new skills, recognizing the contributions of good performers, and showing our appreciation to long service staff and those who go the extra mile to get things done.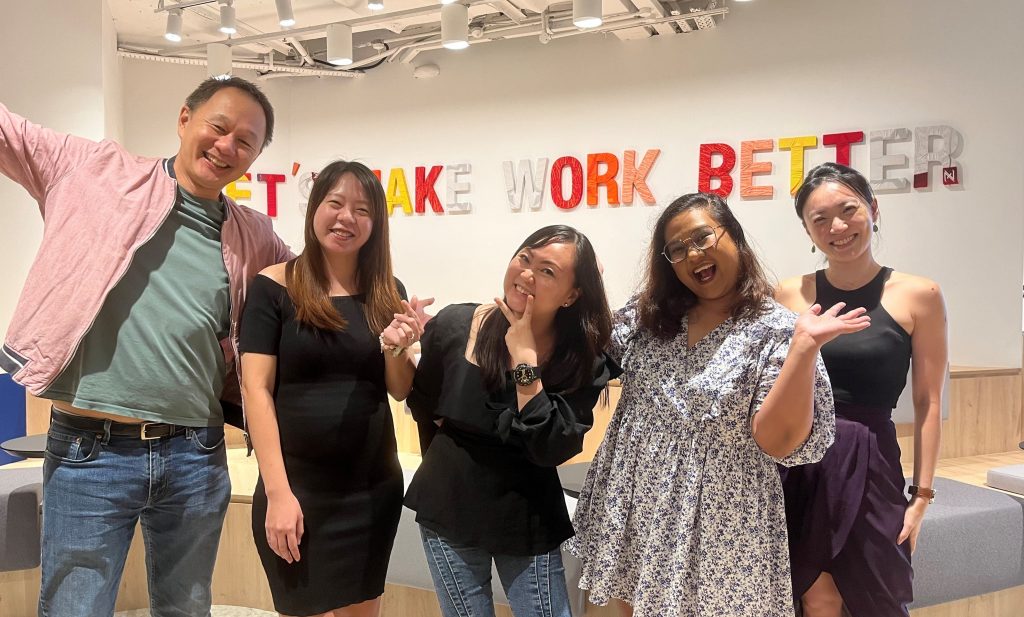 During the recent Covid-19 pandemic, we went the extra mile to show our care for colleagues and their spouse or children who were affected by the Covid virus by showering them with surprise gifts and snack boxes to uplift their spirits. Wellness programmes were also conducted virtually in our JustCo Wellness Week to provide staff with professional tips on how to manage their physical and mental well-being.
Employee engagement surveys are conducted every alternate year to provide opportunity for staff to share their feedback and suggestions on how to make work better at JustCo. The survey results are then shared with all employees and focus group discussions are held with staff to deep dive into issues and jointly come up with action plans
Question: As you spoke about providing opportunities for employees to grow, can you share with us how JustCo goes about doing that?
Mr. Kong: Learning and Development (L&D) is one of our key HR pillars that we are strengthening, as we believe it is important to provide learning opportunities to upskill our staff and prepare them for new or bigger roles as we grow and expand regionally.
At JustCo, we aspire to provide equal learning opportunities for everyone, to help them grow personally and professionally.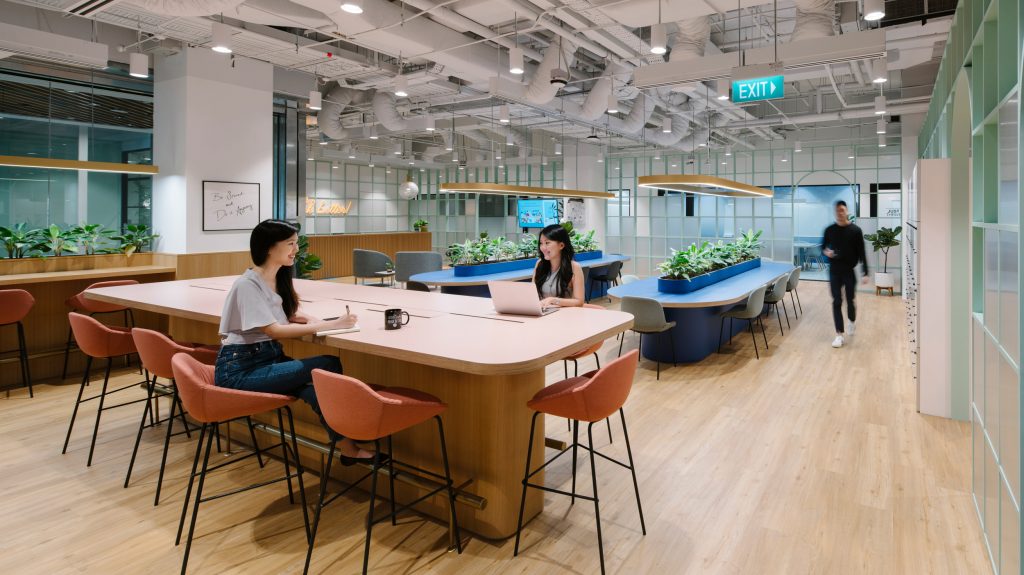 Our training focuses on 3 key areas – core, functional & leadership training.
Leadership training will be a key focus in 2022 as we strive to build our talent pipeline to groom the next level of leaders in JustCo.
Question: With all these different initiatives, how does JustCo ensure that there is a strong alignment between your employees and the company's goals.
Mr. Kong: We take every opportunity to communicate to staff to reiterate and align our focus and directions, through the regular town halls, happy hour with senior leaders and regular meetings with staff, which I have mentioned previously.
We help employees understand the 'why' behind what we do and 'how' they can make a difference.
Being a hyper growth company, we ensure every individual works with a clear purpose, well defined goals and accountability. This helps staff to understand how they can contribute to the overall success of their department and the organization.
Question: How would you describe JustCo's culture in 3 words?
Mr. Kong: Results-oriented, collaborative, and fun.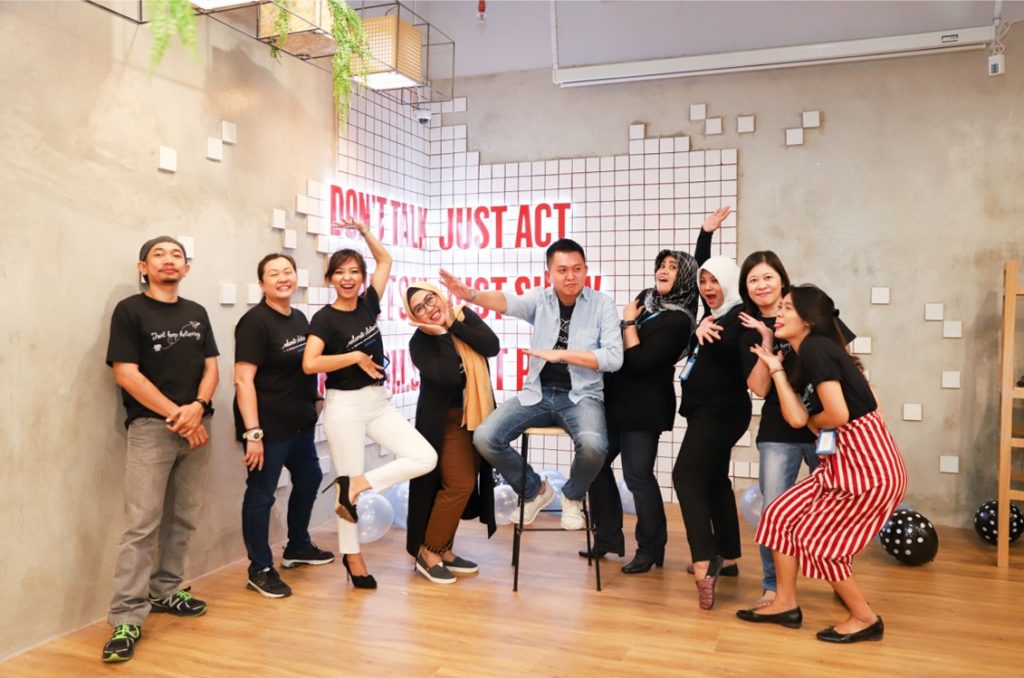 Question: Do you think the culture at JustCo has provided the foundation to strengthen employee engagement?
Mr. Kong: Definitely. At JustCo, we encourage collaboration at the workplace because employees excel best when they work together. We constantly challenge our employees… we push them hard because we want to elevate them to their fullest potential.
In JustCo, it is not just about having a day job, but instead we want employees to be able to find true meaning and purpose in what they do at work, have a fulfilling career and grow together with us in JustCo.
Question: Can you share with us some good HR practices that are often neglected by companies?
Mr. Kong: At JustCo, engagement starts from the point of recruitment phase where we are committed to provide a positive experience for candidates at every touchpoint of the recruiting and selection process.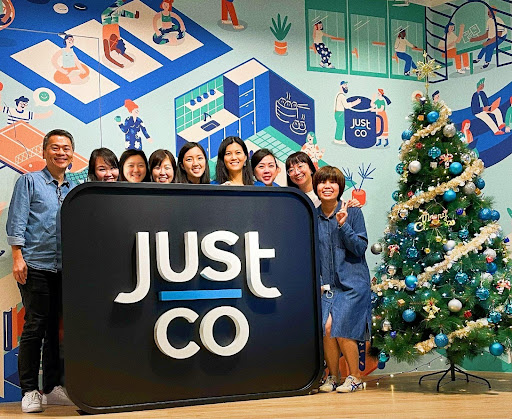 We are transparent and open with candidates on what they can expect working in JustCo. We get them excited through our employee testimonials and staff events, thought leadership articles and media interviews with our senior leaders. We also share with them the corporate social responsibility that we engage in to show our commitment to give back to the community.
Besides that, we also make it a point to share our feedback promptly with candidates after the interviews, instead of leaving them hanging. It is part of our HR good practice to let candidates know that we are genuinely interested in hiring them and explain the process and way toward a final decision, and the estimated timeframe.
The way we treat candidates – those we hire and do not, goes to show our values and culture, which I believe it is important as this reflects our employer branding.
Question: To end off, what is a piece of advice you would offer to companies and leaders who are working on their engagement and cultural strategies?
Mr. Kong: Be open to give and receive feedback from employees because they are the ones who will help shape the culture. And act on those feedback. It is a collective effort to shape the company to what we want to be.