Siemens: Employee Empowerment at the Core of Innovation
The question of trust has become the elephant in the room for many businesses and employer-employee relationships during this pandemic. On one hand, employers prefer control measures that will provide them with an indication of productivity, amidst the work from home arrangement. On the other hand, employees are repelled by the slightest hint of a lack of trust from their employers. 
How can companies manage this tension and still thrive and innovate under such a setting? In this interview article, Dr. Thai Lai Pham, President, and CEO at Siemens ASEAN, Mr. Benjamin Moey, Vice President (APAC) – Head of Advance Manufacturing Transformation Center (AMTC), and Ms. Winnie Chik, Head of Talent Acquisition at Siemens ASEAN share the approach taken by the technology company known for transforming industries and pioneering a sustainable future through innovative solutioning.
Siemens has conferred the title of 2021 Top Employer Brand in the technology sector, for scoring high above the national benchmark in an anonymous employee engagement survey conducted by Influential Brands, in collaboration with their knowledge partner, aAdvantage Consulting.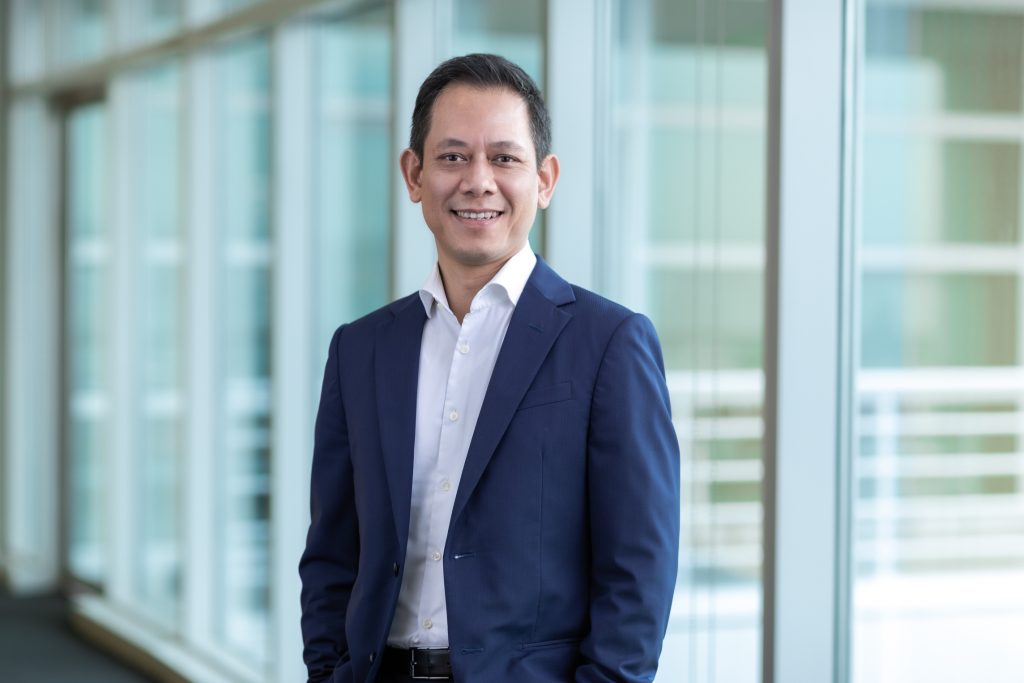 Question: Having a team with over 3000 people across ASEAN, what has the approach been for Siemens in managing a distributed work team and ensuring productivity?
Dr. Lai: I see team empowerment as a top priority. Empowerment doesn't mean delegating everything and only showing up for ribbon-cutting ceremonies. It means being there when it matters most while creating a self-sufficient, accountable team that can handle everything else. You trust the team to do the work, and the team trusts you to be there when they need you.
The new normal of remote working has only served to increase the levels of trust, empowerment and ownership culture within my team. I've seen that people feel more in control of their work than ever, and they are much more motivated because of it.
There is a greater sense of ownership for the work that they're doing. They now test and try ideas and strategies themselves, without constantly seeking advice from their managers.
I've seen the positive effects in my team. Even though we've all been in lockdown for so long, we're delivering really great results. It's been amazing to see how they've been able to stay in close contact with our customers, and continually close deals virtually.
Question: Moving forward, what will the work arrangement be like as we approach post-pandemic?
Ms. Chik: One of the four strategic principles that we hold in Siemens is building empowered people. To put the principle into action, we recognize that employees need the autonomy to work in a way that suits them.
So, we made it a priority to empower employees to choose their preferred work location. Through our mobile working initiative, employees have the option to work independently from anywhere two to three days a week, supplemented by time spent at the office.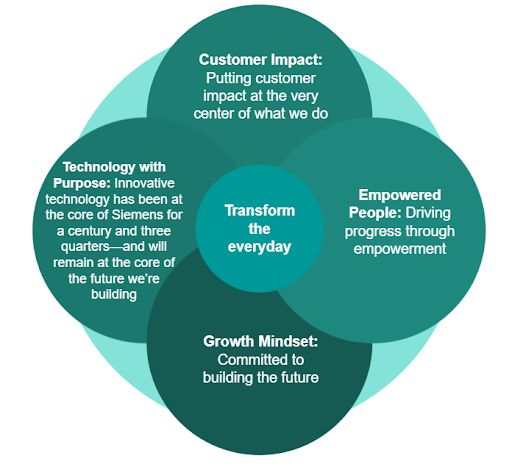 I'm proud to say we're one of the first companies worldwide to have defined mobile work as a permanent standard. To do this, we implemented training webinars to coach teams on how to have more collaborative meetings and taught leaders how to motivate and engage their teams.
We also encourage employees to speak up if they're experiencing issues. We're continuing to host virtual talks and workshops on mental health and wellness, offering guidance on maintaining a healthy mind and sense of wellbeing, and where people can go for support.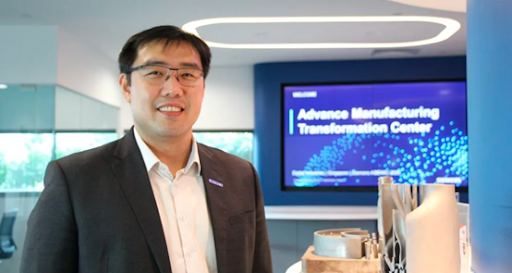 Question: On this topic of building empowered people, how has the Advance Manufacturing Technology Center played a role in driving the innovative culture within the company?
Mr. Moey: Out of the ambition to accelerate innovation in manufacturing, the Advance Manufacturing Technology Center (AMTC) was born. Our vision is to demystify the challenges of digital transformation and allow for greater access to the technologies that drive the transitional leap from creating prototype 3D designs to industrial additive manufacturing.
This ambition won't be possible without a highly engaged team that is empowered to perform the tasks that drive the innovative culture within Siemens.
At AMTC, we work together as an ecosystem to integrate the various systems and processes involved, particularly in additive manufacturing, allowing seamless operations for companies and users.
We are empowered to train the workforce of the future through seminars, hands-on workshops and digitalks, and provide companies with low-cost access to our high-end manufacturing equipment and advance manufacturing lines.
We aim to impart skills and to demystify industry 4.0 technologies through the process of building empowered people. We want to teach customers 'how to fish' for themselves, and thereby cause a multiplier effect that promotes widespread adoption of these technologies.
The transformational role that AMTC plays is urgent and evident in recent months as we have seen a huge mindset change in manufacturing companies and the spike in interest from the companies we work with.
With a highly engaged Team that builds empowerment, the AMTC has a bright future, but we remain focused on the vision and the tasks ahead to accelerate innovation in manufacturing.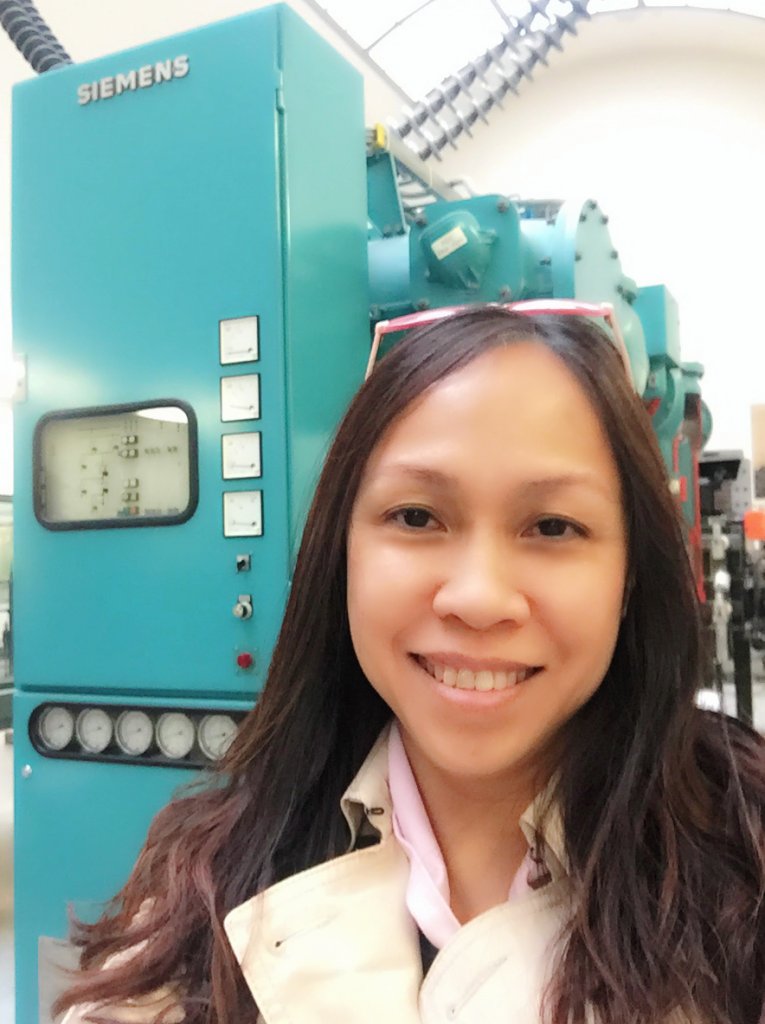 Question: During this time when employee engagement is at an all-time low at most workplaces, especially with the remote working arrangement, how has Siemens been upkeeping employee morale?
Ms. Chik: Of course, our approach isn't as simple as directing employees to work from home if they want to. We know that when working remotely, especially during the pandemic, people can quickly feel isolated and underappreciated.
To help combat this, we've introduced our STAR (Share, Thanks and Recognition) platform – a mobile app that empowers managers to reward and recognize their staff remotely. They can use the app to award cash or points that can be exchanged for gifts or vouchers or show their appreciation with a 'thank you' e-card.
Through our Ingenuity platform (Siemen's employee blog), employees also have the opportunity to share their ideas and opinions, learn from each other, and stay connected. These technologies play an essential role in making our mobile work strategy sustainable long term and providing a positive experience for our people.
Question: Can you share with us if there are any exciting plans on the horizon that employees can look forward to?
Ms. Chik: As for what's next, we're in the process of rolling out some fantastic new initiatives. First, we will be launching the "Pulse Bitesize" learning sessions on how to stay resilient and be a virtual communication star. This is part of our efforts to help employees adapt to the new working environment.
Besides that, we are also looking at conducting "Mental Wellness Talks" with tips on how to manage employees' well-being, as well as "My Learning World" with resources to help employees upskill and reskill.
Question: In closing, what is the greatest change that has emerged out of this period personally?
Dr. Lai: The pandemic has certainly helped clarify my priorities. My quality time has gone through the roof, both for myself and with my family. I've found that when you have more quality time outside of work, you're more present at work. You can focus, you're more creative, and your mental health is better. In business terms, you're more efficient and productive.
When international travel finally resumes, I'll be cutting my pre-COVID travel levels by at least 50%, maybe more. Doing a single day round trip to KL or Bangkok felt normal before, but it seems crazy now. I've learned that things can be handled differently, while still being just as effective.
In many ways, COVID has brought the future-forward. No doubt "tomorrow" has become even more unpredictable, and it certainly has forced us to break out of our comfort zone and to think differently. We've had to change our mindset – to move from old ways of working and embrace new opportunities, and out of it, find success in the new norm. We must embrace the growth mindset culture.