Perspectives on The Future of Travel Retail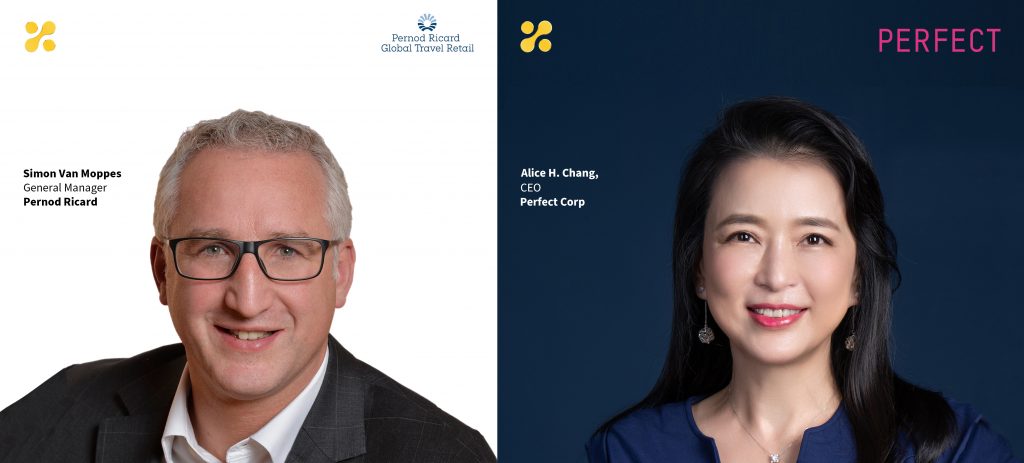 Travel retail is not dead. It is being transformed amidst the greatest crisis the industry has ever seen. While the pandemic has dealt a catastrophic blow to many sectors, it is a known fact that none are as seriously hit as the aviation industry, which has a knock-on effect on the global travel retail business.
In this interview article, Alice Chang, CEO of Perfect Corp. and Simon van Moppes, General Manager of Pernod Ricard, North Asia Travel Retail give us a glimpse into the future of the industry as it undergoes a major overhaul.
As the world's leading augmented reality (AR) and artificial intelligence (AI) beauty tech solutions provider, Perfect Corp. is realizing a unique vision at the intersection of tech and beauty – to completely reinvent the consumer beauty journey.
In the aspect of digital transformation, Ms. Chang said, "Over the next few years we expect to see the retail environment at large continue to invest heavily in emerging technologies like Augmented Reality (AR) and Artificial Intelligence (AI), including travel retail.
"With the pandemic creating an urgency for retailers to reimagine how they connect with their customers, and as travel retailers especially look for ways to elevate the travel experience in the new climate, we'll start seeing more companies investing in pushing the frontiers of technology to drive engaging digital shopping experiences."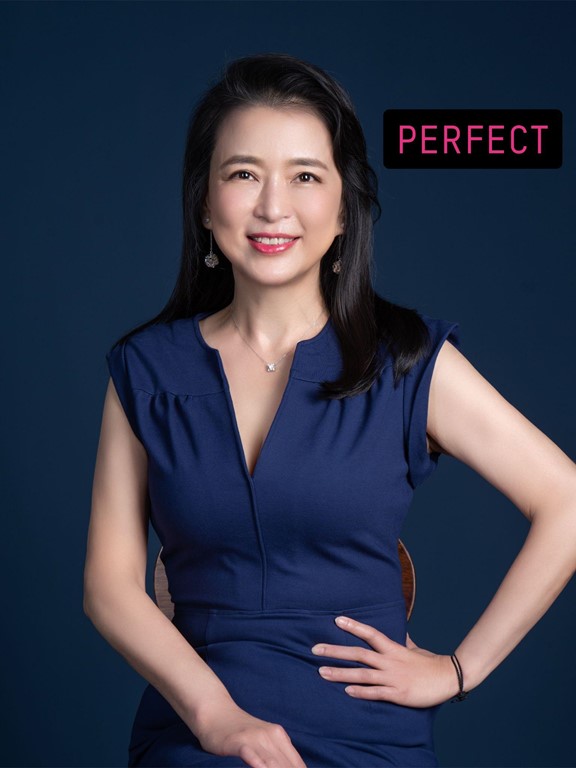 Based on what Perfect Corp. has been adopting, Ms. Chang shared, "We can certainly expect to see more immersive AR/AI experiences like virtual-try-on in beauty and fashion stores in airports across the globe to accommodate and delight travelers. It will be as simple as shoppers scanning a QR code featured on an in-store display to instantly try on products and items through their mobile devices.
"Try-before-you-buy technology has quickly evolved from a nice-to-have to a must-have strategy for retailers, in order to deliver on the safe, convenient, and personalized experiential shopping that consumers have come to expect.
On the returns and impact of adopting these technologies, she said, "Our virtual try-on data confirms increased conversion rates, longer time-in-stores, boost in engagement, and decrease in returns – further proving the impact of virtual try-on capabilities throughout the shopper journey."
Besides the beauty retailers, wine and spirits also account for a large part of the travel retail experience. As one of the business leaders in fine spirits, Pernod Ricard has earned its name of delighting travelers using world-class executions.
Similarly, from the employees' perspective, collaborating across borders is already second nature for many knowledge workers. In this new future of work, hybrid workplace arrangements where employees can determine where and how they want to work for the day, will not only be the norm, but also the key to a company's success.

As such, we have posed the following questions to Mr. Simon van Moppes, General Manager of Pernod Ricard North Asia Travel Retail to hear his views.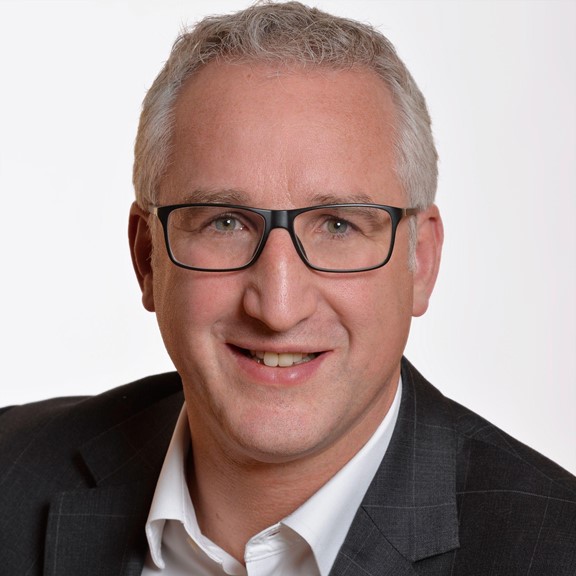 Question: What are your views on the future of travel retail (post Covid-19)? What will be different in terms of retail formats, customer engagement, relationships between landlords and retailers etc?
We remain steadfast as ever in our belief in this channel, its strategic relevance, and its importance for people around the world. Our data and insights team's social listening research has shown that, for the first half of this year, travellers have mentioned the need to reunite and connect with friends and family twice as frequently as other motivators for travel.
Despite being a year and a half into the pandemic, we remain confident in our strong position to continue to lead value growth in the travel retail category and further consolidate our leadership position as recovery begins to gather pace.
There will undoubtedly be changes to the way brands, retailers, and travellers themselves operate within the channel following the pandemic. Creating retail theatre that drives shoppers into stores will play a vital role, and as such the industry will need to implement innovative digital experiences that invite shoppers to discover brands and products in a way that addresses natural hygiene concerns following Covid-19.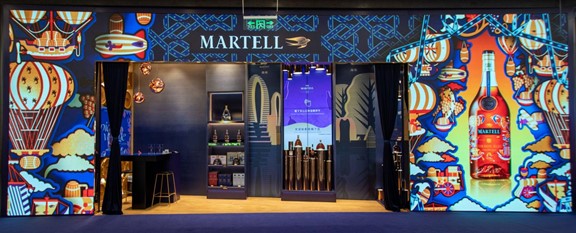 This is an aspect of travel we know will be critical to get right to ensure travellers feel safe and comfortable when shopping in Duty-Free. As a result, in China, we launched the channel's first robot bartender permitting clean yet interactive product sampling and motion sensor digital displays that provide brand content by tapping into touchless technology.
In regard to the travel retail market in Asia, there are tremendous expansion opportunities on the horizon, such as those created by the development of Hainan. We are very proud to have opened the very first Martell boutique in travel retail, earlier this year in Hainan's Sanya, alongside our long-time partner China Duty-Free Group (CDFG), and have other retail spaces planned with several key customers on the island.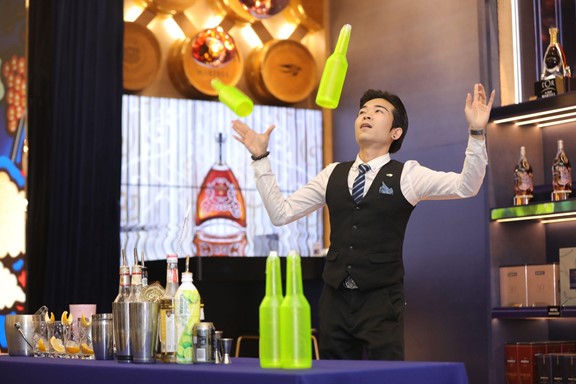 Of course, airport business remains a key priority for PR GTR across Asia and activations will scale up as markets open once again.
Question: How will technology and digital be integrated into travel retail to enhance customer engagement and brand building?
Technology and digital will remain key to how we move forward in the channel and will certainly have a part to play in customer engagement and brand building. The current environment means targeting consumers pre-trip is even more important, whether it's exciting them about what they will find in Duty-Free when they arrive at the airport or introducing innovative ways to purchase our products such as pre-order or click & collect.
There's no doubt that digitalisation is the trend we've seen grow the fastest since the pandemic began, even in Asia which was already a digitally mature market. Adapting to our consumers' new shopping modes, a few months ago, we partnered with CDFG and hosted their first-ever liquor livestream. It was an exciting experience that offered consumers the chance to discover Martell travel exclusive collections as well as many of our portfolio's other iconic blends.
On top of the community events organized by the co-working space provider, companies should also plan their own events and create company traditions that will form the basis of their unique culture.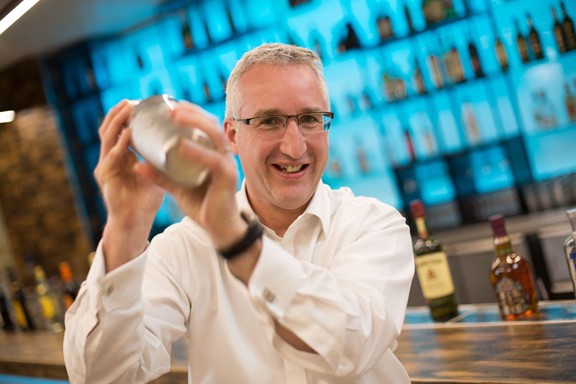 Question: What are your views on e-commerce's impact in travel retail (buy online and home delivery or at airport)?
Global travel retail is changing rapidly to meet the challenge of e-commerce and catch up with the already well-established online practices within the Asian market. We have seen tremendous growth in this area since the beginning of the pandemic, driven by the need for quick and innovative solutions to help combat some of the new concerns travellers may have. While e-commerce and omni-channel shopping have been available to travellers for quite some time, and readily used in Asia, the need for a smooth and seamless purchase journey is now more important than ever.
We have been working collaboratively with retail partners in China including CDFG and SZDF on their Wechat mini-programs helping us to raise awareness in key partner digital marketplaces. Our boutique designs in Asia have also been developed with key insights from buyer behaviours so that we can effectively engage with our audience and provide the best online shopping experience.
We are confident that we continue to remain at the forefront of enhancing online experiences with impactful and engaging content, embracing the new normal in consumer behaviours and expectations without hesitation.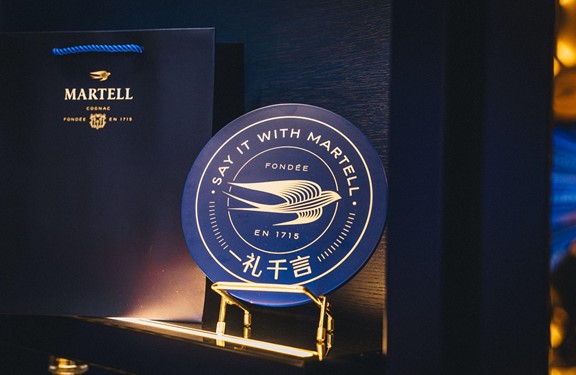 Question: What are some initiatives embraced by Pernod Ricard in line with its efforts towards Sustainability and Circular Economy (for instance: corporate initiatives, retail initiatives, packaging initiatives, others)?
A new generation of consumers is looking for brands that are purpose-driven, socially responsible, and that put sustainability at their core. As a result, sustainability will remain high on the agenda for consumers and brands alike, with a focus on areas such as sustainable production, zero waste, eco-packs, and greener grains/botanicals.
We already know that digital is a great sustainability driver. It's one way through which we will see a decrease in plastic, packaging, and waste. This is why we have been working on modulable retail spaces equipped with digital screens on which branding can be changed instantaneously. This removes the need to produce different merchandising units for different brands, significantly decreasing the production-related footprint.