Canon Singapore: Powering Growth through Employee Engagement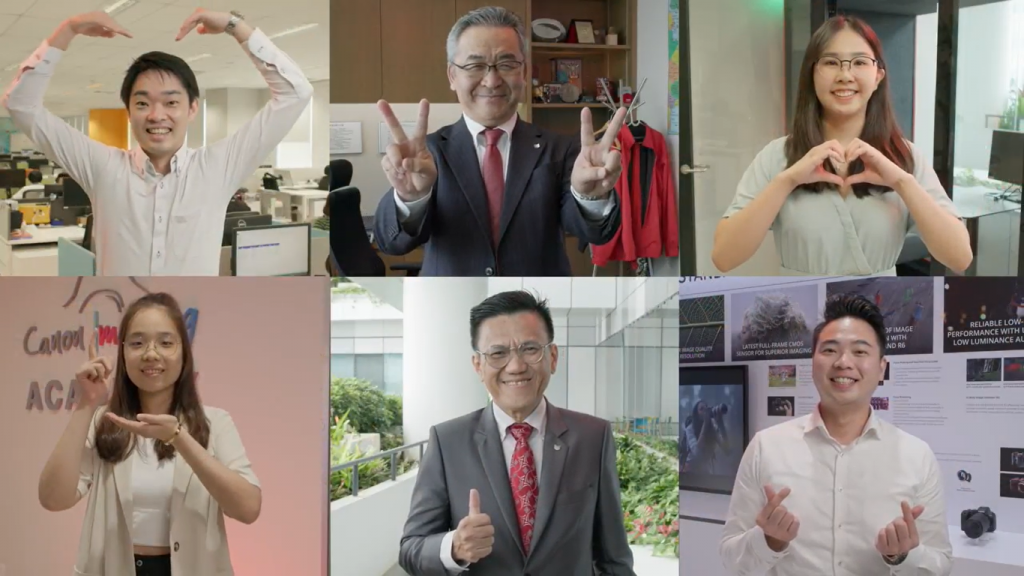 For the past 40 years Canon Singapore has strived to innovate and provide customers with the level of service and quality that they deserve. Being no strangers to digital transformation, they live and breathe in the space of technology disruption. From multifunctional devices for the ever-changing operating environment to cloud solutions for smooth and efficient workflows, Canon Singapore's innovations are relied upon by some of Singapore's biggest corporate names.
Guided by their corporate philosophy of Kyosei, they invest in sustainability and take care of the community by giving back to society. With companies facing such a volatile and uncertain operating environment, Canon Singapore recognizes the potential of its workforce to bring continued success to the company and its customers.
Question: Why do people want to work for Canon, and what are the challenges you face in recruiting the right talent?
Jasmine: People and Branding. We pride ourselves in creating a conducive work environment for staff from all levels and walks of life. Reasons may differ from candidate to candidate but factors may also include generic ones like career progression and workplace culture. We keep an open mind and adhere to the Fair Employment Practices in accordance with TAFEP's guidelines.
Our main challenges are a tight labour market and a talent crunch. Workforce transformation will be brought about by technology and Canon Singapore is actively seeking to upskill our workforce to better prepare them for the future.
Question: Is employee engagement important? How does

Ca

non engage its employees?
Jasmine: We believe in the three Ps of Product, Profit and People, of which, the latter is a key element of our success. A happy and engaged employee will contribute to the success of the organization. In addition, Canon Singapore takes the initiative to put in place our Kaizen Program which encourages our employees to tap on their creativity and innovation to drive productivity as well as technological advancement.
As part of the onboarding process, new hires are informed of what to expect, the company culture, and a buddy is assigned to them throughout their probationary period. There is also a 3-month and 6-month onboarding survey facilitated by HR to regularly check in with the new joiners to ensure that they are settling in well.
We organize monthly communication sessions not only with the managers but with all staff to keep them updated of the company's performance, or new directions by the CEO, among others. In addition, the Staff Recreation Club will organize activities related to Corporate Social Responsibility, sports, self-enrichment courses, and other recreational activities to cater to the different interests of staff. We also have our Year End Party, and there is a Division Team Bonding Fund to facilitate team bonding within divisions.
Engagement level is monitored via pulse surveys as well as stay-in interviews. The voice of the employee is a key factor in maintaining good engagement as we rely on their support as well as that of the Management's.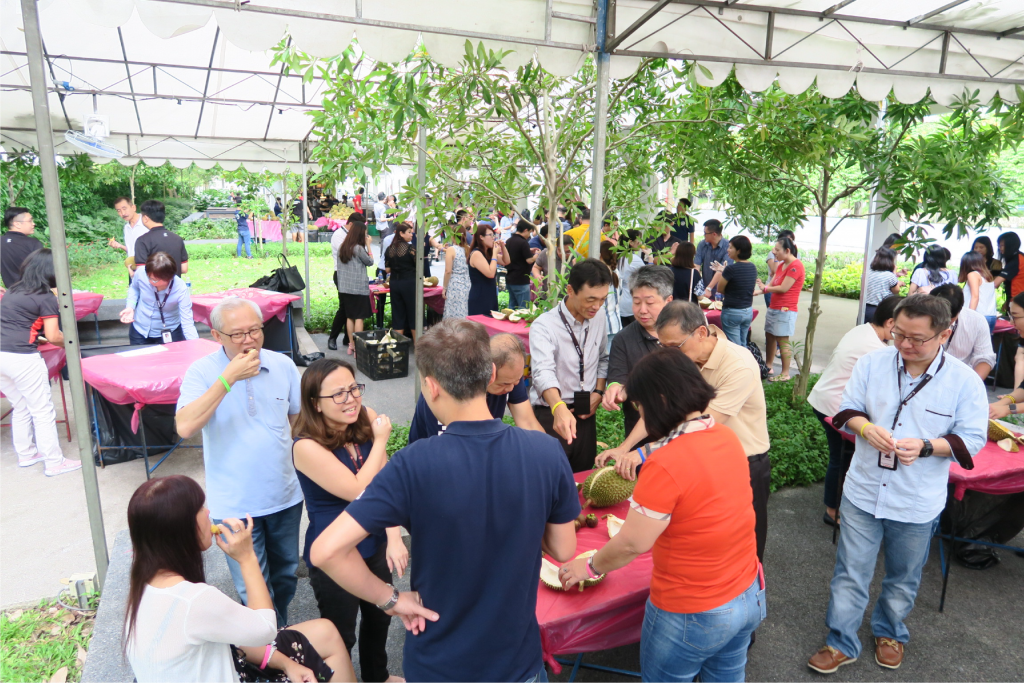 Question: We understand that Canon practices the philosophy of 'Kyosei'. What is that?
Jasmine: The company's corporate philosophy of 'Kyosei' or 'living and working together with the common good', conveys our dedication to seeing all people, regardless of culture, customs, language or race, harmoniously living and working together in happiness into the future.
Being a company that advocates diversity and inclusivity, this is evident in our workforce which comprises of colleagues from different ethnic groups, nationalities, people with disabilities as well as colleagues from different generations. Despite the differences, we strive to work as one team, one Canon.
Question: Tell us about your Learning & Development (L&D) initiatives. How do you develop your staff?
Jasmine: In light of the new normal and emergence of digital transformation, the L&D team in Canon plays an important role in the development of our employees. The company has set up a Company Training Committee (CTC) in collaboration with our union, the Singapore Manual and Mercantile Workers Union, as well as learning partners, namely, e2i and NTUC Learning Hub. The CTC is currently working on rolling out programs to upskill our workforce in the area of Robotic Process Automation.
This might be challenging for some of our more matured workers who may face difficulties in acquiring new knowledge and skillsets related to technology but we are constantly exploring new ways to cultivate personal and professional growth in our employees. Our Kaizen program recognizes employees for their efforts in bringing about new ideas and innovations to enhance productivity.
Question: How would you describe Canon's culture?
Vincent: We are a vibrant company with many unique corporate culture initiatives and activities to engage and delight our employees. Some of these include Red Hot Passion, Big Smile with Canon, and Do with Full Swing. Through these initiatives, we want employees to be passionate and motivated, and take pride in their work. Employee feedback has allowed us to identify various areas of improvement to further enhance our culture.
Question: How has the company changed after Covid-19?
Vincent: Covid-19 has made us even more resilient and has lifted our spirits to challenge and overcome tough business situations. We have learnt to adopt different approaches in collaborating with each other, applying a mixture of virtual and onsite meetings. Such changes have also brought about greater productivity as well as new ways to conduct business. Canon has adopted a new hybrid working arrangement to balance the business needs with that of the employees. As the company constantly organizes activities to engage our colleagues, our corporate culture is not compromised due to the work-from-home practices.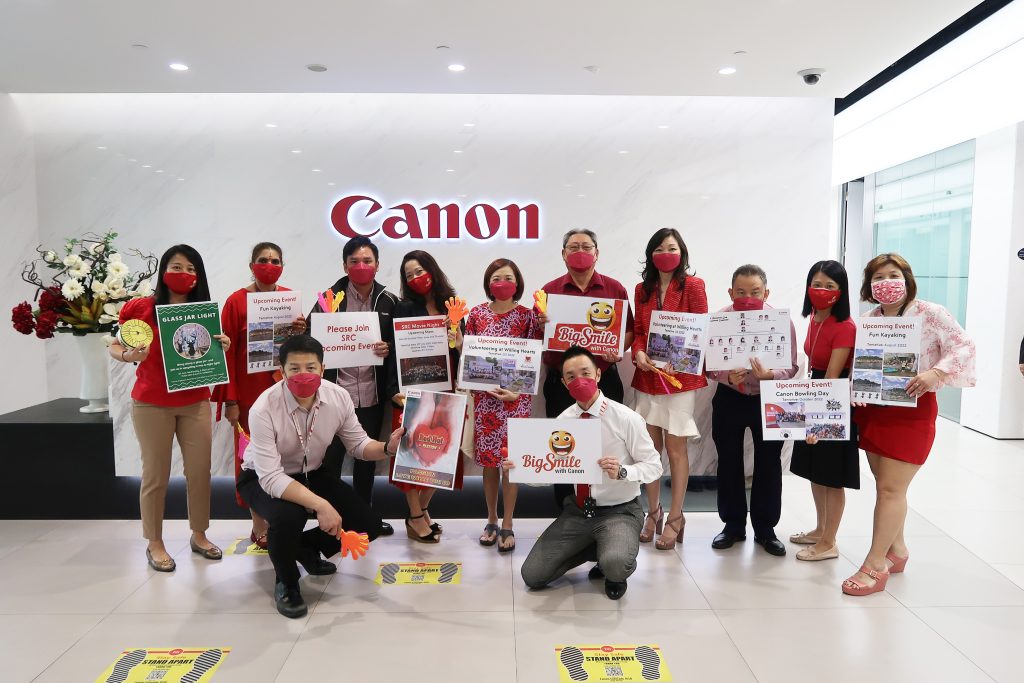 Question: Do you have some tips for other companies looking to enhance their engagement and culture?
The management needs to set an example for all staff with their active participation. Canon's management is actively involved in our corporate culture activities like the morning walk greetings and flash mob dances! Constant two-way communication with townhall sessions, and lastly, constant review of internal practices and learn from best practices found in the market.