Bottling Up Conviviality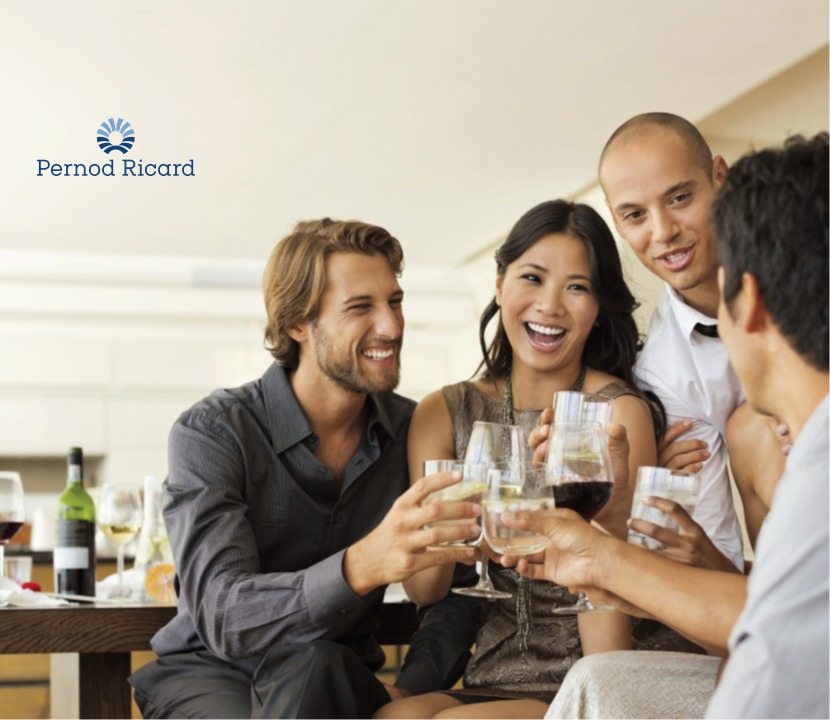 Renowned as one of the largest wine and spirits producers in the world, Pernod Ricard is in the business of experience
Experience and true connection is the prize in today's increasingly online, digitized world. Even just a simple get-together with friends over some great food and a glass or two of wine or spirits offers a chance to create a convivial experience–a simple, genuine, direct and authentic shared moment that brings sincere happiness.
The mantra of Pernod Ricard, the world's second largest producer of wines and spirits, is epitomized in the humble concept of convivialité. It is, as the company notes with understated confidence, their raison d'être– and a powerful call to action. The goal that lies behind everything they produce is to encourage people to go out in search of friends old and new, empowering them to seek enrichment in the differences they find in others. It is these day-to-day encounters that create a better world.
With sixteen of the top 100 spirits brands, Pernod Ricard has one of the most prestigious and comprehensive brand portfolios in the industry. From spirits like Absolut Vodka, Chivas Regal Scotchwhisky, Jameson Irish whiskey, Havana Club rum, and Beefeater gin to champagnes (Mumm and Perrier-Jouët) and wine brands like Jacob's Creek, Brancott Estate, Campo Viejo, and Kenwood, Pernod Ricard has something for every taste.
"And indeed, this extensive portfolio is carefully curated to enable the company and its legion of on-the-ground ambassadors to offer the right product at the right time for the right person, regardless of the market."
This strategy derives from the latest millennial consumption trends: millennials' fascination with the new is by now well known–they no longer stick with a single brand for every occasion. Instead, the members of this nimble generation draw inspiration from a range of brands, each tied to a specific moment of convivialité. For Pernod Ricard, each convivial experience is a point of entry into the varied worlds of their customers.
From nurturing the terroir that is the foundation of the spirits and wines they create to innovative circular production practices and education programs in responsible alcohol consumption, Pernod Ricard strives to continually innovate, forever seeking out new ways to embody its vision of Créateurs de Convivialité.