Tops Market: Thailand's Leading Omni Channel Retailer
At present, Thailand is ranked top 10 globally in the field of e-commerce. As the leading premium grade grocery retailer in Thailand, Tops Market has been at the forefront of building their online channel, alongside the 120 physical store outlets they own across the nation. 
In this interview article, Mr Stephane Coum, CEO at Central Food Retail under Central Retail shares how the Tops Market has taken a proactive approach in establishing and strengthening their omni-channel strategy to offer customers with the best shopping experience in every neighbourhood.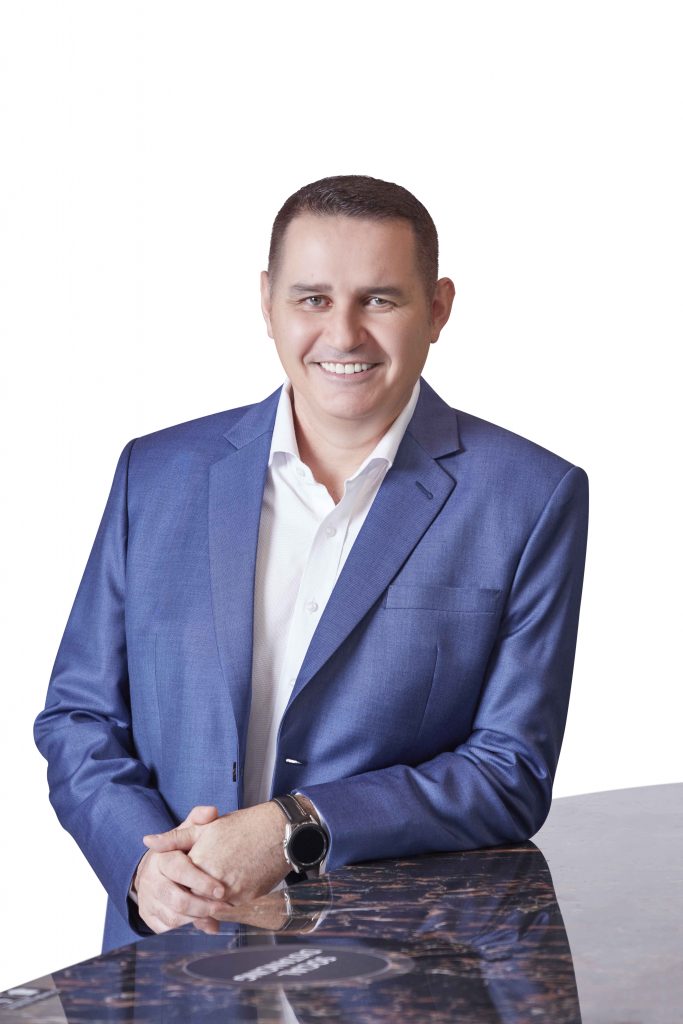 Question: Has Tops Market observed any new norm that might reshape the retail landscape?
Mr Coum: First, let's look at how consumers shop online. While online shopping has been around for quite some time, over the past years, we have seen substantial growth in traffic and spending (larger basket size) in Tops Online. From that, we can see that online shopping has transitioned from being a choice of necessity to a choice of convenience.
But that does not mean that offline shopping has lost its appeal. Now that the situation is somewhat normal, customers enjoy browsing and buying products at physical stores once again. But the experience that they expect is not what it used to be.
In response to that, we have introduced many new tools to offer more convenience, from contactless payment options to Artificial Intelligence (AI) serving robots for contactless interactions. Shoppers today have shifted to contactless payment to avoid handling cash, and consequently, e-payment transactions have grown significantly by 50%-60% in 2021.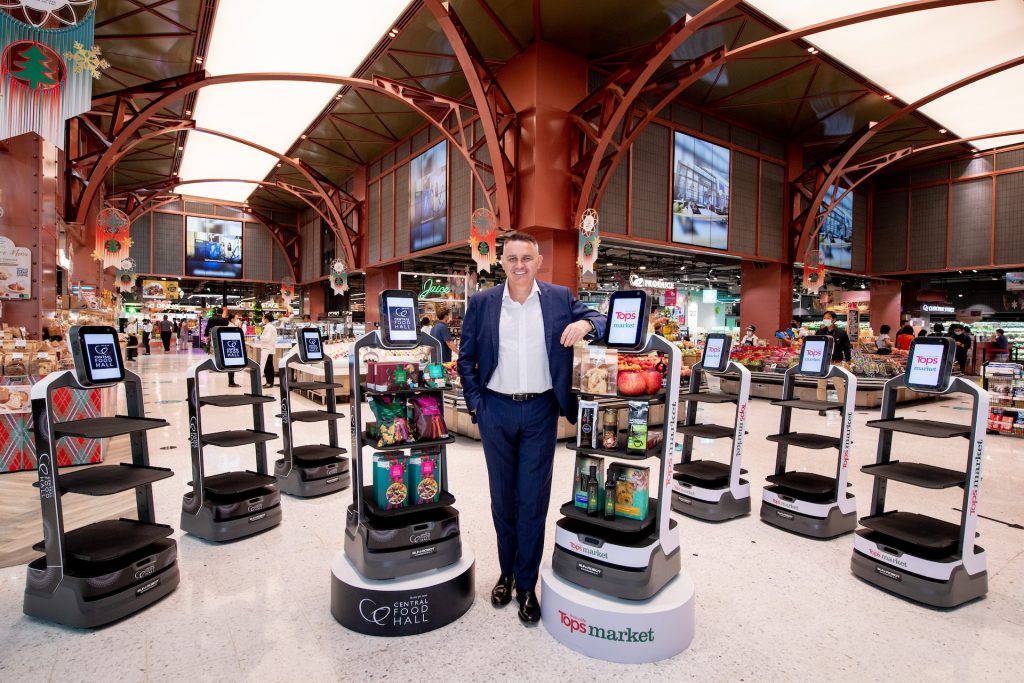 Question: How has Tops Market positioned itself to take advantage of these new norms which you have mentioned?
Mr Coum: We view the pandemic as an accelerator, not a catalyst for the shift in how we interact with our customers. In fact, we have been preparing for the market shift towards the online channels in the last three years, even before the pandemic. We anticipated the need to gain our online presence and grow our customer base through both Tops Online and quick commerce platforms.
As the online shopping channel is quickly expanding with new operators offering more services to serve a wider range of users, we are working continuously to build strong growth engines for our online channel. Our aim is to become the number one integrated online food and grocery destination, fuelled by our food retail expertise.
Some of our efforts include expanding product assortment focusing on fresh produce, premium, exclusive and imported products as well as private labels. On top of that we are looking to enhance customer experience with tech features such as order tracking and personalized offers and promotion based on customer data.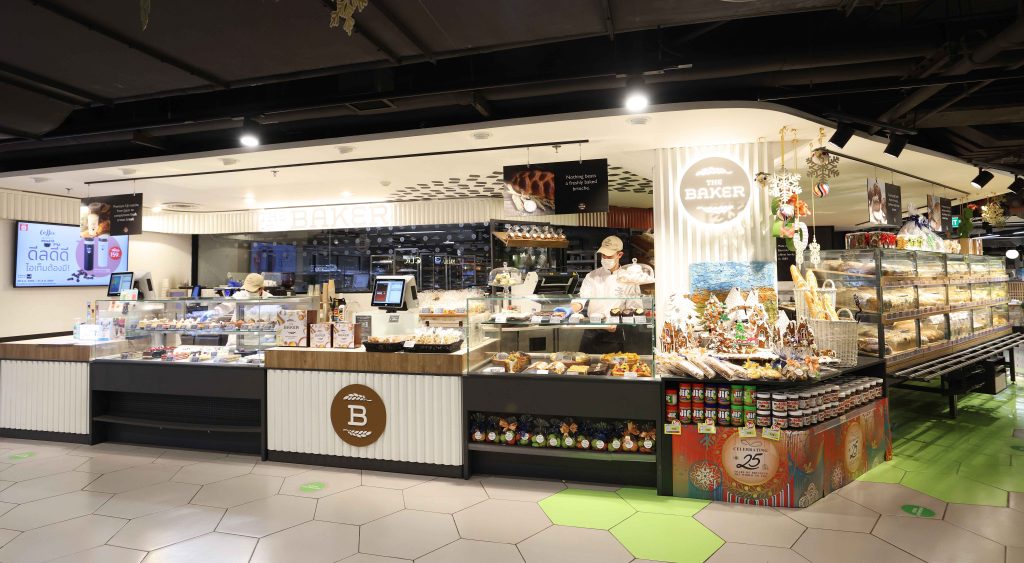 To expand our service and offering, we will introduce more shop-in-shop concept stores on Tops Online, for example ,The Baker, Healthiful, Asian Flavours, Snacker and other room concepts. This year, , we are launching the Tops Prime subscription program at THB 99 per month for unlimited delivery.
Question: Affordability remains as the top considerations for consumers when they do grocery shopping. What are some strategies that Tops Market has undertaken to keep prices low for shoppers?
Mr Coum: Since the start of this year, with local price spikes and global freight rate increasing, consumers have become more price sensitive. It is more critical than ever that retailers and brands offer products that are affordable in this economic climate.
Our approach is utilizing our size, scale, and expertise to uplift our competitive edge in sourcing, whether it is to combine purchase volume across different retail formats to keep our cost down, to source exclusive and in trend products (even directly from international branded manufacturers) for our customers, to bring affordable local and import products to our customers at finger tips.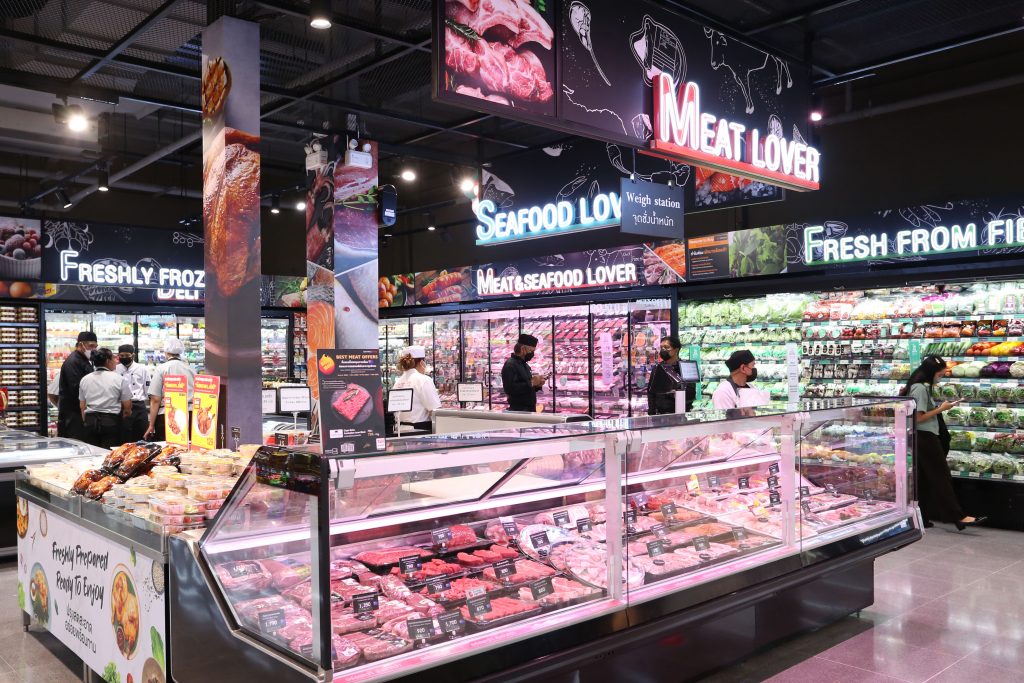 Question: Besides keeping prices low, what are some other ways in which Tops Market cultivates customer loyalty?
Mr Coum: Besides prices and promotions, we focus on offering exclusive items, freshness, good quality and seamless shopping experience to our customers. We want to make sure our customers can get the same high-quality products across every channel and have visibility of our new and exciting products.
As consumers today spend more time online, we've put more emphasis on digital marketing this year to drive more customer engagement and converge offline and online shopping together. In addition, we have implemented innovative tools in our Tops Market stores such as serving robots and mobile POS to reduce check out time and uplift overall shopping experience and convenience to our consumers.
Question: Among all the retailers in Thailand today, Tops Markets enjoy very good brand awareness and affinity with consumers. What has been the key to gaining trust over the years?
Mr Coum: In order to gain more trust and loyalty, we aim to make Tops Market as a top-of-mind food and grocery shopping destination for all customer segments. The goal is in line with our mission to be an "international supermarket for every lifestyle".
This will be achieved by our commitment to offer high quality products, both local and imported, at reasonable prices. We also strive to be the best supermarket in every neighbourhood, with the best and premiumised product assortment and shopping experience, both offline and online.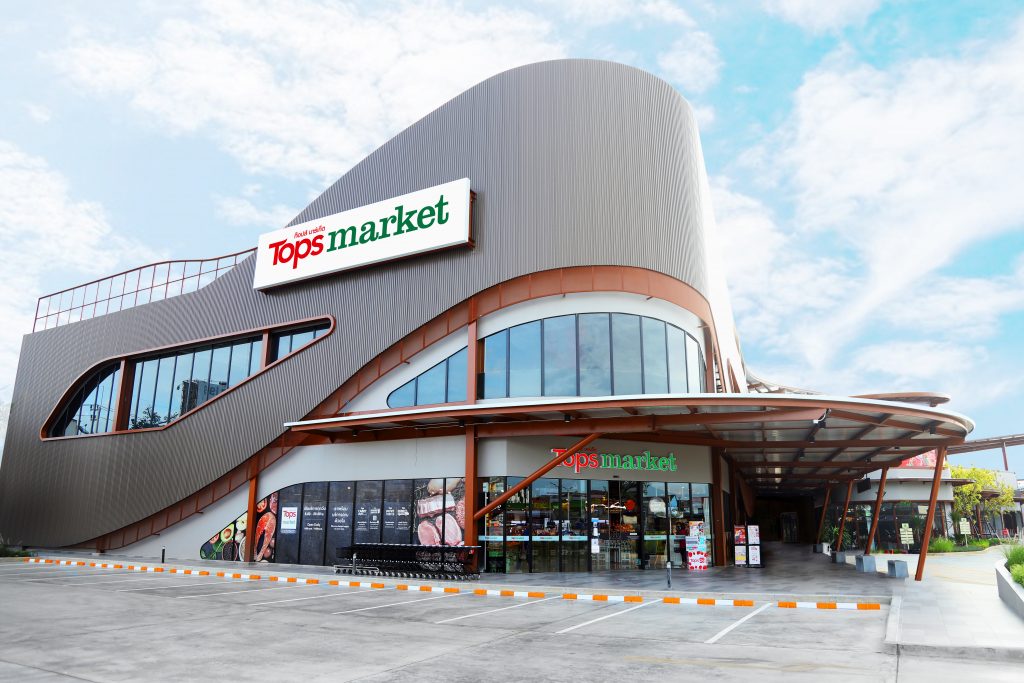 Question: With innovation being an important part of Tops Market's strategies, can you share with us some initiatives that the brand has been working on to benefit your customers?
Mr Coum: Tops continues to offer the best shopping experience to our customers by introducing innovative tools and new sales channels, and this has helped us continue to be the leader in Thai market. In 2021, we were the first supermarket to introduce 'Temjai', the first AI service robot in Thailand's food retail industry, to uplift our service and highlight our position as an 'Innovative Supermarket'.
Based on consumer insight, customers seek personalization. As such, we have also introduced 'Personal Shopper', a real-time interactive personal shopping service to facilitate shopping experience, without customers having to leave their home.
In addition, we brought in new technologies and innovation to our Tops Market stores in order to create a 'Seamless Shopping Experience'. This includes the self-checkout counters that accept all types of payment. We have launched the wireless Mobile POS that will allow our cashiers to process checkouts with customers remotely, to improve the service level and offer a faster checkout experience for our customers.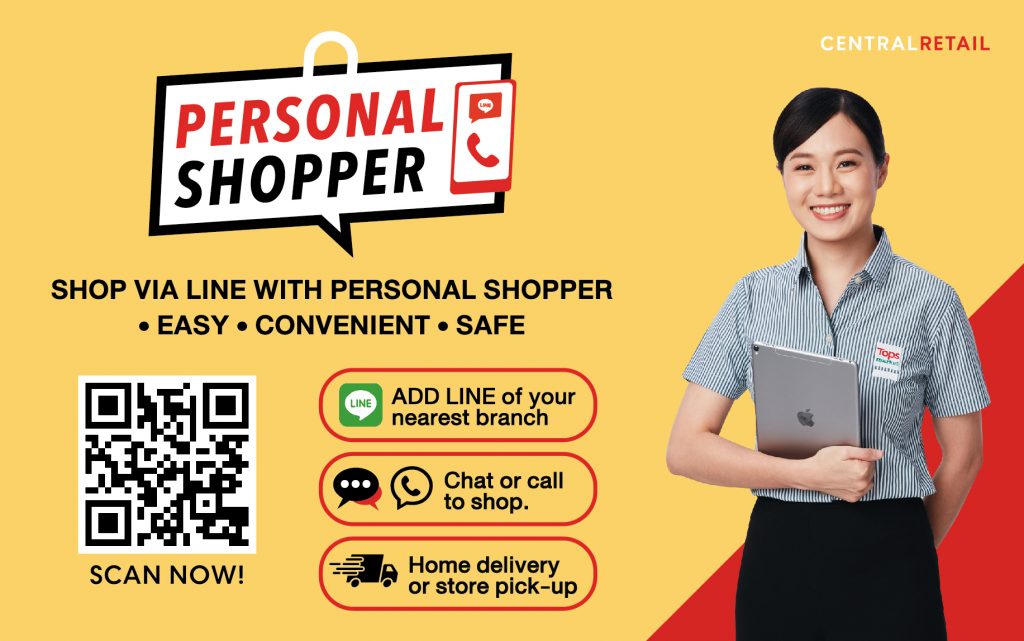 Question: Having done well in your customer engagement to emerge as the 2021-2022 Top Brand, how does Tops Market plan to move ahead this year?
Mr Coum: Last year, we introduced some impressive customer engagement initiatives which we will continue this year, for example, the new room concept roll out such as Baby & Me and The Baker.
Tops Market will also continue to engage personal assistants to service and provide suggestions about special services and promotions. Besides, AI Serving robots will be rolled out in 21 stores to help with shelf navigation and promoting new and in season products
We are also looking at store renovation, layout refinement and modernization at Central Food Hall Samui and Central Food Hall Ladprao. We also upgraded and converted Tops SUPERSTORE Korat, Tops SUPERSTORE Mahachai, and Tops SUPERSTORE Salaya to Tops Market in order to better serve our customers with better assortment and shopping experience.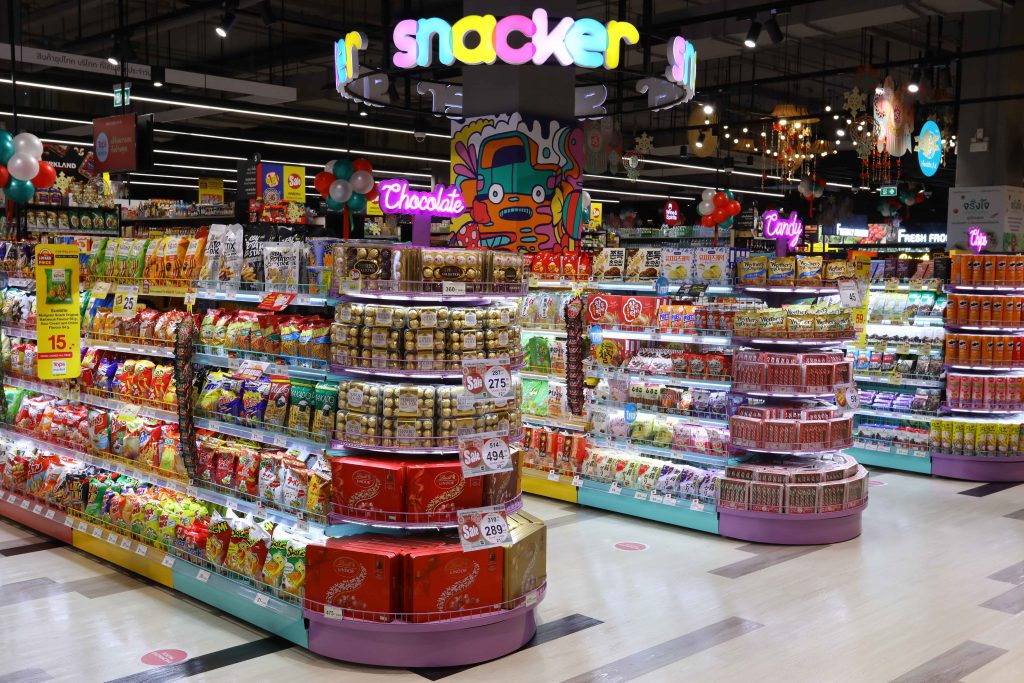 Question: As you mentioned previously that Tops Market is putting greater emphasis on digital marketing in this recent year, can you elaborate more?
Mr Coum: Over the past several years, social media platforms have been an integral part of how we interact with our consumers. Our communications on these different platforms aim to reach different audiences with different objectives.
To engage with younger people, we use TikTok content. To appeal to foodies, our Instagram account highlights cooking videos on Reels. We are also proud to say that our Facebook page is known as one of the most creative and engaging, with funny and clever posts related to current trends. Just last year, we also started social commerce through Facebook Live to capture different segments of customers who prefer to shop on social media platforms rather than on applications.
Beyond engagement, our communications offer a glimpse of how our products fit our consumers' everyday lives, and how they can enjoy these products conveniently at their fingertips.