bio-home: Branding at the Forefront of a Cleaner World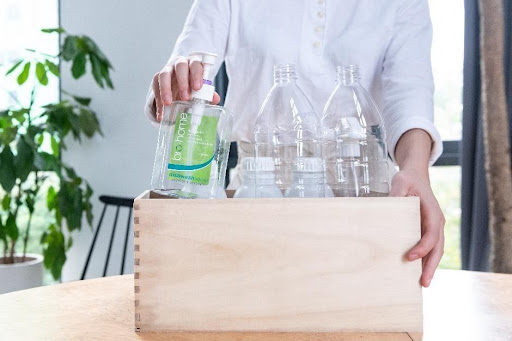 Propelled by the pandemic, there has been a rise in demand for cleaning products in both homes and institutions. Along with the global sustainability trends, the cleaning market is seeing a shift, with more players entering and offering eco-friendly cleaning ranges.
Prior to this trend, bio-home has already set its sights and embarked on the mission of educating consumers on the importance of caring for the environment for the benefit of our future generations.
In this interview article, Ms. Sulina Tsai – Executive Director (Marketing) at Lam Soon Singapore, shares with us how bio-home has made its mark in the minds of consumers – a truly sustainable home cleaning brand that does not compromise on efficacy.
Question: What is the current context and growth opportunities that bio-home has identified?
Ms. Tsai: The 2007 "Green Awakening" triggered by Al Gore's film, An Inconvenient Truth, made us realise that there were limited green brands available to consumers.
Hence, Lam Soon put in marketing efforts to create bio-home, a range of household cleaning products using plant-based chemicals. Being a green product will help reduce our carbon footprints to a larger extent and reduce our dependency on petrochemical ingredients.
The recent experience of global climate changes and the 2021 COP 26 have made consumers more aware than ever before. Many, in particular, the younger generation, are looking for cleaning products that create less impact on our environment.
Moving forward, there are definitely opportunities for household cleaning products as consumers are more conscious of their living spaces. Although we are slowly opening up and work-from-home may be less of a norm, the need to maintain clean spaces will continue to be of top priority to consumers.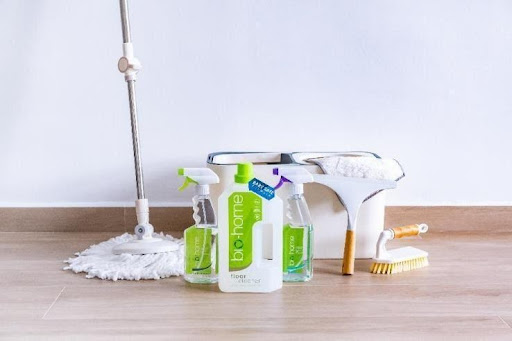 Question: Given the proliferation of sustainable cleaning products in recent years, can you give specific examples of what set bio-home products apart from alternatives in the market?
Ms. Tsai: Even before bio-home was launched, we at Lam Soon were very clear we did not want another "me too" product. Much thought was put in place, from the creation of the name to the product formulation, packaging, and label design.
Knowing that cleaning is a chore to most people, we wanted bio-home to have a unique phthalate-free fragrance (unlike typical cleaning products that use lemon and lime fragrances); one that will create a "spa" like feeling, so that cleaning becomes a more enjoyable experience.
At the same time, recognising the landscape that we are operating in is ever-changing, we are constantly keeping abreast with market trends and how to make our products better and more differentiated.
We recently launched a fruits & vegetable wash, which helps to remove dirt and pesticides usually found in fruits and vegetables. The easy rinse-off formula is made from 100% food-grade ingredients that are safe for direct food contact, without damaging the goodness or adding extra chemicals to our food. This product is also suitable and safe for baby accessories.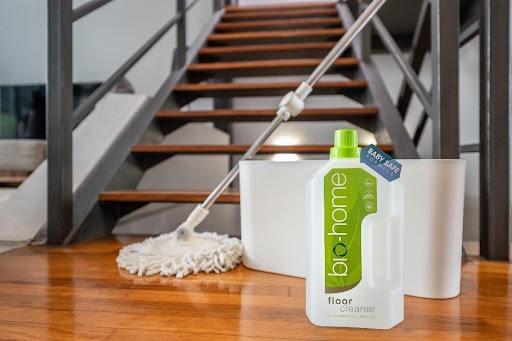 Question: With educating consumers being at the centre of Bio-Home's mission, what are some platforms that the brand has been utilising?
Ms. Tsai: We have been using online platforms such as Google SEM, Facebook, and Instagram. New platforms like Tik Tok have also been considered if it is relevant for our brand. These platforms are used selectively to generate brand awareness, educational information relating to product ingredients and their applications.
As the usage of social media and online is constantly evolving, we also review the effectiveness of our media mix from time to time to maximise our reach.
Question: What are some interesting facts about Bio-Home that most people do not know about?
Ms. Tsai: All our bottles conform to a hexagon shape to reflect our brand's six guiding principles – namely, 100% plant-based actives, non-toxic, eco-friendly, no animal testing, highly effective, and recyclable packaging. This is the design DNA of the brand.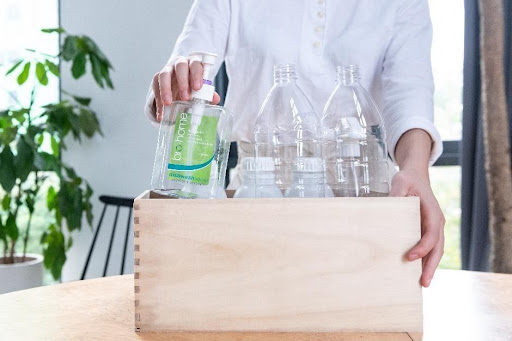 We have chosen a modest font for our logo to reflect bio-home's simplicity, in which no harmful chemicals are added to its formula. The 'o' of 'bio' is in green and represented by 3 swirls to reflect the 3Rs – Reduce, Reuse and Recycle.
The circle also symbolizes the cycle of cause and effect that we have on the environment and vice versa. It serves as a reminder that our current actions will affect our future.
Question: What tips do you have for modern consumers looking for green alternatives to improve the hygiene and cleanliness of their homes?
Ms. Tsai: It is important to read carefully the ingredients on the product label to determine if they contain harmful chemicals.
Eco-friendly products may not necessarily be more expensive. Brands like bio-home are one good example. For our dishwashing liquid, even though the price is double that of a conventional brand, it is 5x concentrated, so one pump is good to wash a load of dishes.
Hence, let's do our part for the benefit of our future generations. While individual efforts may be small, collectively, we can make a difference.