FamilyMart: Adapting and Expanding to Offer Convenience
Enjoying the highest rate of growth among all modern trade store formats in Thailand, convenience stores are permeating the nation quickly. The demonstration of a greater propensity for convenience in their lifestyle pursuits is a tell-tale sign of the country's swelling urban population.
Being one of the largest convenience chains with over 1000 stores nationwide, FamilyMart is not resting its laurels. In this interview, Mr Stephane Coum, CEO at Central Food Retail under Central Retail shares the greater plans that Family Mart has set its sight on to offer services that suit the fast-evolving consumer demand.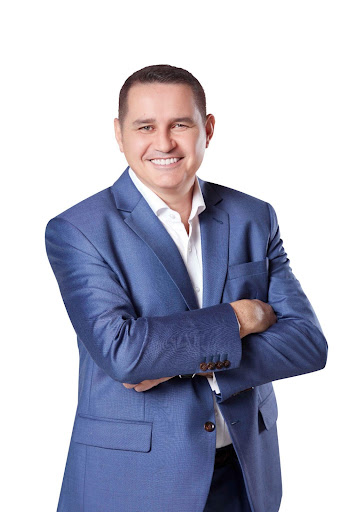 Question: With the rapid rising urban population in Thailand, are there opportunities that Family Mart have identified?
Mr Coum: Without a doubt, the rising urban population provides an excellent growth opportunity for Family Mart, as we can cater to customers who seek convenient ways to meet their everyday needs such as beverages, snacks, and other immediate consumption in office, residential and urban areas.
As working-from-home is expected to extend beyond the pandemic, we have also put more emphasis on condominium residents and provide daily essential products, cooking supplies and ready-to-eat meals to this group of consumers. At the same time, we have begun to offer home delivery service via quick commerce platforms and our LINE account.
Question: Based on opportunities identified, can you share 2-3 strategic moves that FamilyMart have taken or are planning to take to strengthen your mission?
Mr Coum: For our assortment, we continue to improve our range and introduce new products to serve customers in urban areas. We've increased the selection of food and essential products, as well as leveraged Tops Daily best-selling products to serve customers at the right location clusters.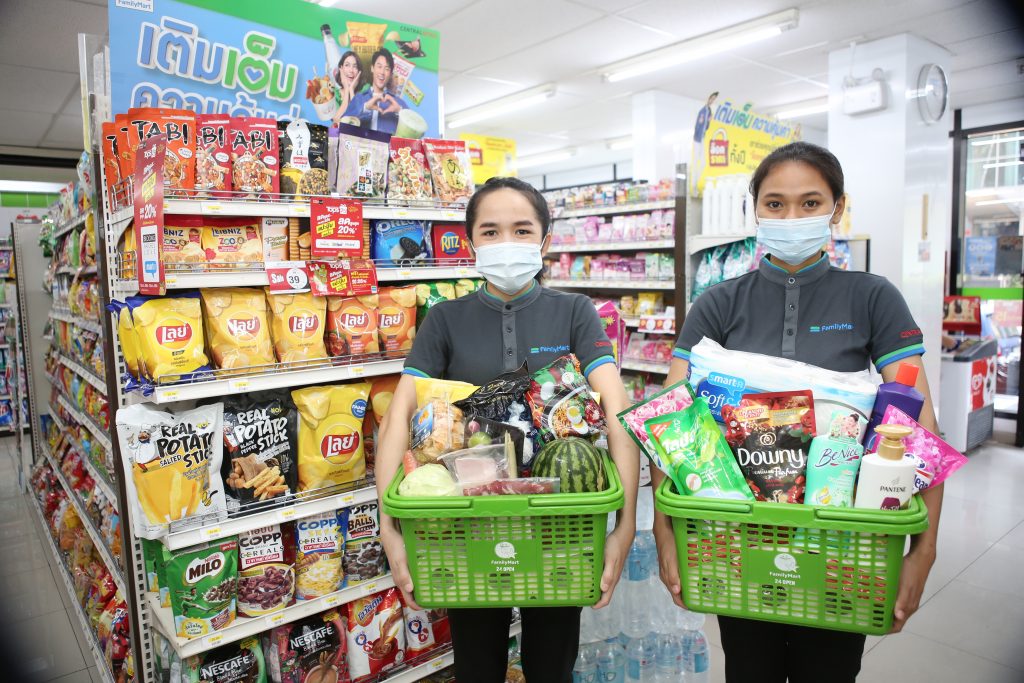 Moreover, we will accelerate our private label brands to offer products with good quality at affordable prices, as well as launch new concepts such as Snacker and Asian Flavours to capture the current emerging trends. In the meantime, we will continue to expand our quick commerce coverage, through broadening our SKUs and improving our operation efficiency to provide a seamless O2O shopping experience to customers.
Additionally, we have implemented new inventory and supply chain management systems to make sure that our products will always be available for our customers. We have partnered and developed joint business plan and promotions with quick commerce providers like Grab, Foodpanda, and Lineman to provide more convenience and strengthen our omni channel presence to our consumers.
Question: To push the question further, are there ways in which FamilyMart has innovated to cater to changing consumer demands?
Mr Coum: FamilyMart has been looking to serve the market effectively through making use of prominent platforms. For example, LINE is one of the most widely used communication apps in Thailand, so the launch of delivery service via LINE by store staff to customers within a 1-km radius has been one effective way to serve our customers.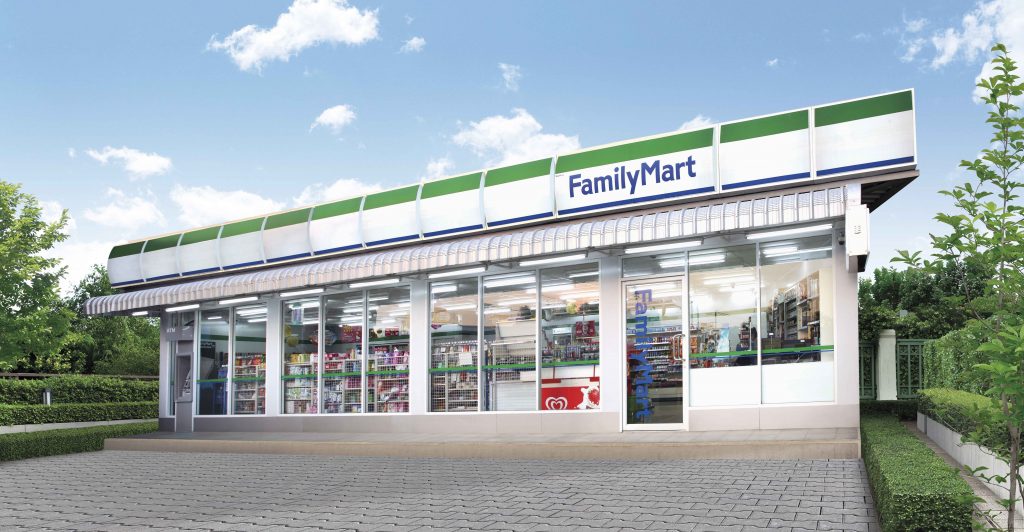 For in-store services, we continue to offer freshly brewed coffee, bakery products, ready-to-eat meals, and self-service oden stations, in line with Japanese convenience stores.
Beyond retail, we have expanded our convenience services including QR payment, co-promotions with Dolfin, logistic services by partnering with Kerry Express, and financial services including cash withdrawal, deposit, and KYC at our stores.
Question: In terms of customer engagement, what are some marketing strategies that FamilyMart uses to attract and increase the return rate of your customers?
Mr Coum: While this is more of our genuine wish to help Thai people rather than a marketing effort, we have introduced our Locked Price campaign since the Covid started to alleviate their cost of living. The campaign has been well-recognized by our customers.
We have brought the campaign back again to help consumers in Thailand reduce their expenses, as the aim of this campaign is to help them save money on essential products with the same prices that they know they can always count on. We constantly seek to offer better value for money products. And one of the ways we do it is through implementing Everyday Special to offer special deals.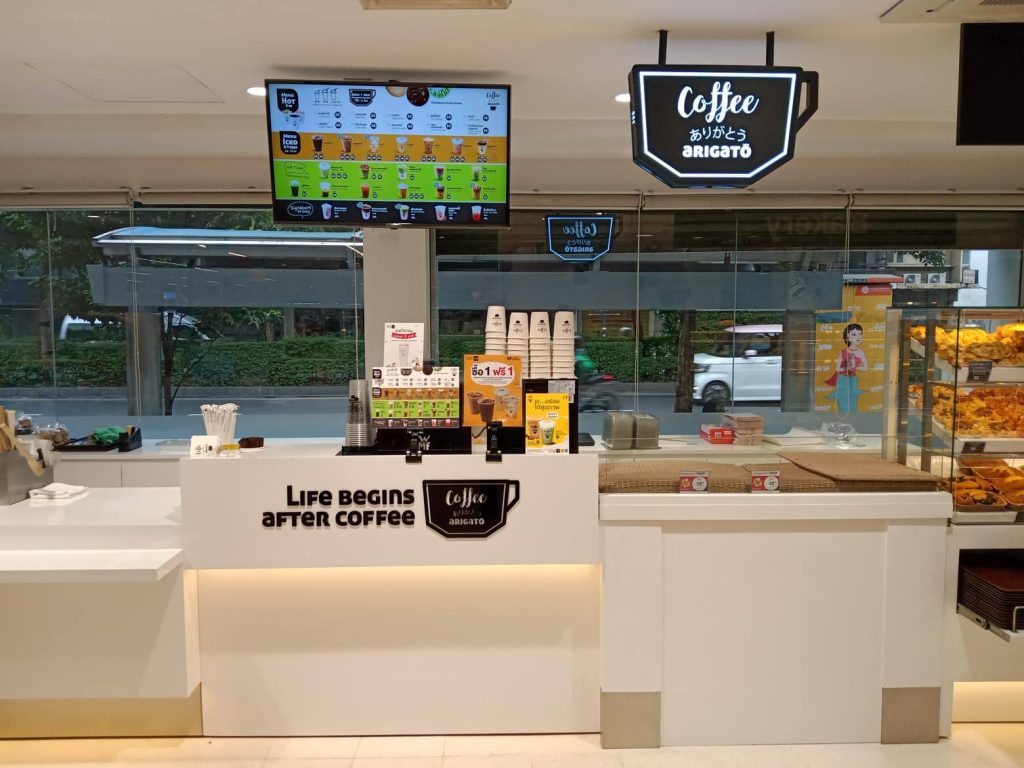 For instance, Coffee Arigato appeals to coffee drinkers with Everyday Low Price beverages at only 29 baht throughout the month.
Besides that, we also have monthly signature campaigns to excite our customers and use cartoon characters to make shopping more fun, with special prices that our customers can enjoy. Not only that, we have also partnered with mobile phone operators, schools, and banks to offer discount coupons to attract new customers and increase shopping frequency.
Question: With the rise of ecommerce and digitalisation, how is FamilyMart adapting and riding above these trends?
Mr Coum: We were the first retailer in Thailand to launch a store on a quick commerce platform with Grab, and that was even before the first wave of the pandemic in Thailand. As the first mover and with our strength and expertise, we continue to lead in this market today. We are proud to say that all FamilyMart stores offer omnichannel services to cater to modern consumers.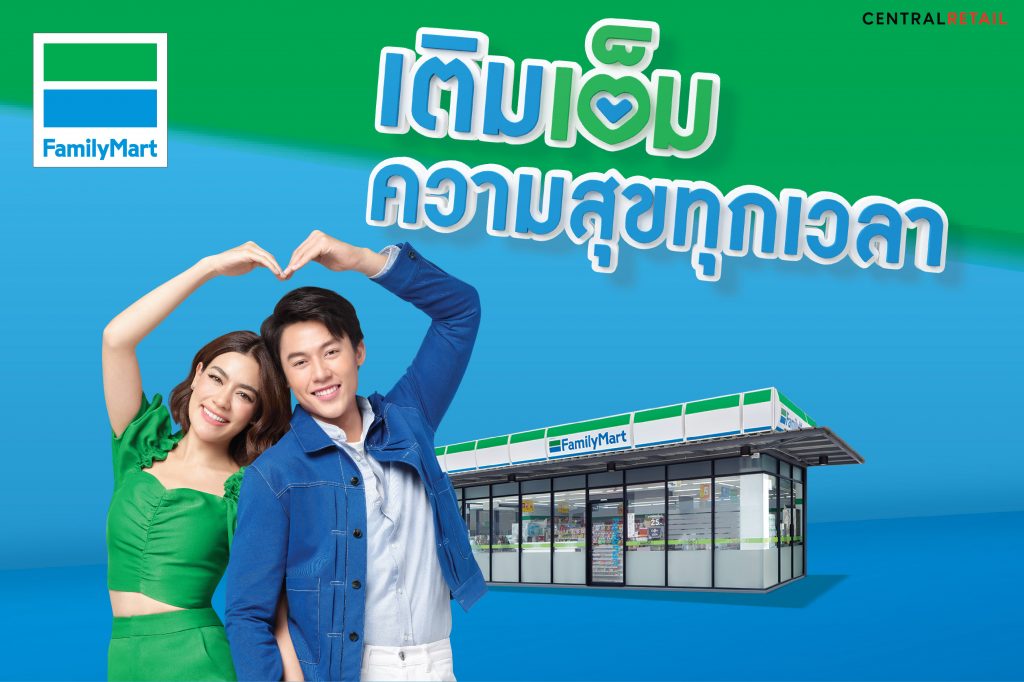 On top of that, we have developed an API to connect our network of stores with several quick commerce platforms so that we can better serve our clients with greater speed and reliability. Currently, we are developing exclusive tools on Line OA to sell directly to our customers.
Question: As an overall reflection, what are some successful initiatives that FamilyMart has done that will continue in the year ahead and beyond?
Mr Coum: In the past year, we invested more in technology, embarked on new strategic partners, for example our partnership with PandaMart, and expanded our delivery coverage to enhance accessibility and convenience for our customers.
These efforts have been well-received and successful, and we will continue to invest in technology and build our in-house capabilities in order to offer more personalized content and shopping recommendations. We are excited to present more innovative products, services and features to serve our customers even better.
In addition, we will continue to explore new partnerships so as to expand our reach and enhance our service level to continue to delight the customers.