Song He: The Success Formula of the Rice Guru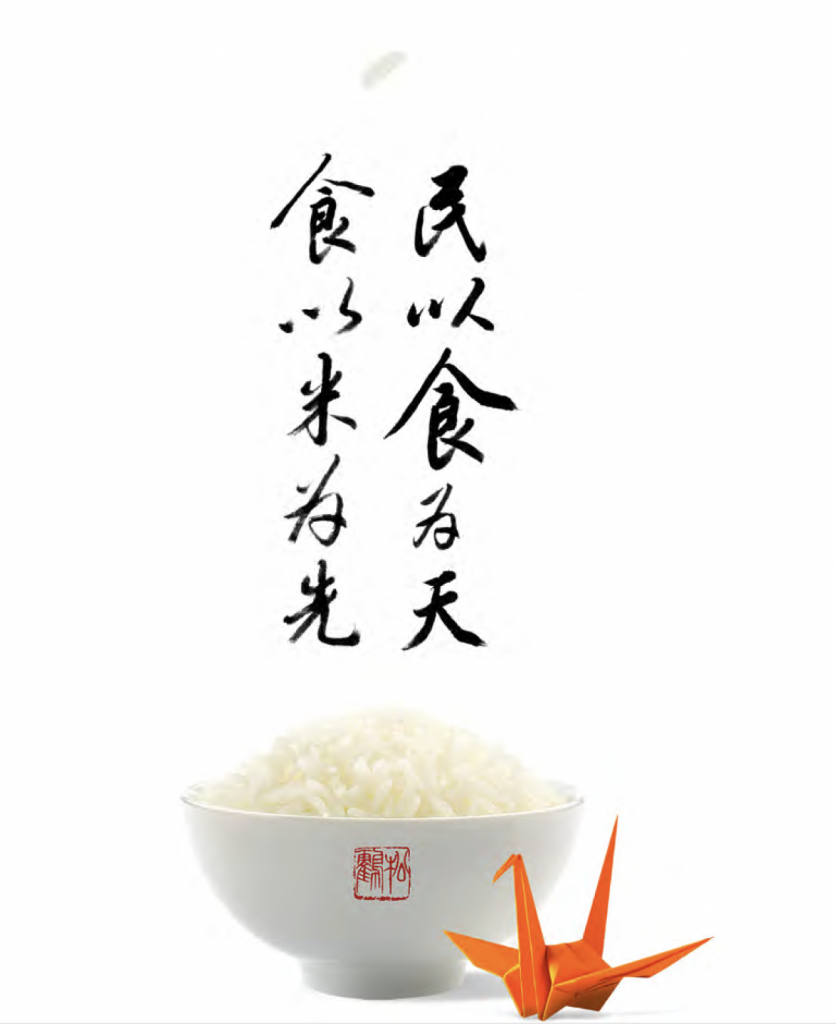 "We treat every grain with gratitude. This gratitude is reflected in every part of the handling process of our rice."
With rice functioning as the staple of every Asian and central to the Asian way of life, culture and traditions – a potential market of nearly 4 billion people; the idea of running a rice business certainly appears to be a seductive and lucrative notion. "It's not easy," insists Richard Chee, Executive Director at Tong Seng Produce. The company would know, after all, it is the company behind popular rice brand, SongHe.
SongHe traces its origins to fune 1990, as the house brand of a company that was at the time, virtually unknown. "When we started off, Tong Seng was just a very small company,"recounts Chee.
With no credentials, little connections and fewer funds, it was a steep learning curve for the company. Advertising channels were available but inaccessible, which meant that the team had to resort to door-to-door sales and marketing. For the sales team, the nature of the business and the lack of technological advances in rice packaging meant that the task was also physically challenging. "In those days, rice came in gunnysacks so we had to carry them around – show them the brand, show them the rice." The goal, Chee says, was to cover as many customers as possible. Their sincerity and passion were not always greeted with reciprocity, but their back breaking work would eventually be recognised.
Within five years, their efforts were rewarded. The brand gradually became a common sight, being retailed everywhere from supermarkets to convenience stores, supported by its campaigns and endorsements advocating moral and socially responsible values. This, Chee says, is no coincidence, and is anchored around the core belief of the brand.
"Our brand is successful because we value integrity: we choose suppliers whom we can trust, we work very closely with them." It is these values which has guided Tong Seng Produce's way of business, and thus enabling SongHeto leap beyond the competition, delivering a consistent quality of rice come what may.
Today, Tong Seng Produce's SongHe brand expands beyond rice, and now has sugar and cooking oil. This diversification could not have been possible without the brand's early efforts. As Chee shares, "To market a brand and get people to trust your brand is not easy. There are hundreds of brands out there."
Brand Origin
From the very beginning, the odds seemed to be against SongHe. For one, attempting to market a 'better' rice to a nation already used to 'good quality' rice was an uphill challenge. With a small start-up capital, advertising in mass media was not a viable option. The company relied on word-of-mouth, knocking door after door to introduce the SongHe brand and its products.
Product Development
SongHe is undoubtedly driven by the enduring adherence to retailing pure grain rice. For example, a consumer would never find a SongHe Thai Hom Mali rice product mixed with other rice grains. The puritan nature of the product emphasises the quality of Thai rice, and Thai jasmine rice in particular. With a heritage that spans across every part of Thailand, it is the country's attempt to consolidate and standardise the grains grown within the country.
The characteristics of the rice: long grain, silky smooth, pure white, a tender texture when cooked and a distinct fragrance that smells like pandan, makes it ideal for most types of cooking all across the world. Scientifically, Thai Hom Mali rice was first planted in Phanat Nikhom in Chonburi, 100-kilometres southeast of Bangkok, with its sub-varieties originating from Bang Klar in Chachoengsao, central Thailand. The move to consolidate the rice planting industry around this variant stemmed from the inconsistency of Thai rice in the 1990s. The royal family, King Rama V, noted significant irregularities, discovering that farmers were not necessarily producing the same grain.
With Singapore being a land-scarce nation, Tong Seng Produce naturally relies mostly on imports from suppliers. This places the company in a vulnerable position where the quality is dependent on the supplier. Furthermore, as a perishable product, improper storage can result in the loss of grains. For a small company like Tong Seng Produce in the early 1990s, it simply could not afford a risk in loss of precious rice grains or reputation. "Before we start any business with any supplier, we make multiple trips to check their plant, their machinery, their control, and their whole system," Chee says. Elaborating, "Most of our products are sourced from reliable suppliers. We make sure they have high-tech machinery, and equipment in order to comply with the quality of the rice that we want." A spokesperson says that the business relationship between both sides is very strong.
However, Tong Seng Produce takes no chances. Once the rice grains reaches Singapore, a team checks the contents and amount of moisture. Before they are delivered, they are stored in chiller warehouses, or cold rooms as they are known, to minimize moulding, lumping and spoilage. In any case, the company has a packing plant to clean and repackage rice. This builds rapport, trust and support amongst retailers and consumers.
Branding
"SongHe" literally means "longevity and well-being". In fact, this encapsulates everything the brand is about, from the use of the mythological Chinese crane to represent longevity, to the poetic approach in its advertisements.
Besides promoting the quality of its rice, the campaigns promote moral messages about the virtues of Chinese culture and its characteristics of filial piety, wisdom, loyalty, social responsibility and harmony. The concepts are simple, but sets the tone for a humanistic SongHe. Appropriately, these campaigns are launched during special occasions such as Mothers' Day and National Day.
And in 2006, it put these lessons into practice, launching a campaign to donate one bowl of SongHe rice to charity for every paper crane folded. Together with the National University of Singapore (NUS), it eventually pledged out 20,000 bowls of rice and S$10,000 in cash donations. The Singapore Autism Society and Singapore Red Cross were amongst the beneficiaries. It is a practice that has become part of an annual tradition.
"We are not only selling rice, we also care for the society," says Chee. The brand works with various councils, schools and organisations on community projects in Singapore.
Read more similar articles
Success Formula
"We have to look for new products that fit us and go along with our distribution networks, through the same sales and delivery channels," says Chee. Today, the company has diversified its product line-up, and SongHe rice products now include rice from countries such as Cambodia, India, Japan, Korea, Myanmar, Vietnam and USA. It is an opportunity for consumers, but Chee explains that it is all about risk mitigation. As with any crop, rice can be subjected to unexpected drops in supply, leading to mass panic. "Sometimes we don't have a choice, and you still have to buy when the price goes up."
To further deal with such situations, which Chee says can happen from time to time, Tong Seng also owns stockpiles of up to four months – a further testament to the investment in chiller warehouses. However, the perishable quality of rice means that this simply cannot be done for the longer term. "Yes, you can stockpile, but how many times can you do so?"
Future of SongHe Rice
SongHe has come a long way since its inception in 1990. From a small, unknown brand then, the company is today, one of Singapore's beloved rice brands. Marred by limitations to funding, the company started on its feet, going door-to-door. 25 years on, the first chapter of the SongHe brand is only beginning as the company begins to diversify its portfolio into edible oils, sugar and flour. Its strategy for these non-core related items will be to pack and distribute them from their stores in Thailand. As the company ramps up its production, Tong Seng Produce is looking at improving logistical processes to increase productivity. The company however, says that expanding its operation overseas is not on the cards.
The brand has truly written its own success story. Its commitment to delivering high quality products while being socially conscious and responsible has created a brand that endeavours not through its presence, but through its actions behind the scenes and on the front line.
As Chee concludes, "We are serious about feeding our customers and it is in the smiles of their satisfaction that our success is found."