OUE Limited's Strategic Visionary: Dr. Stephen Riady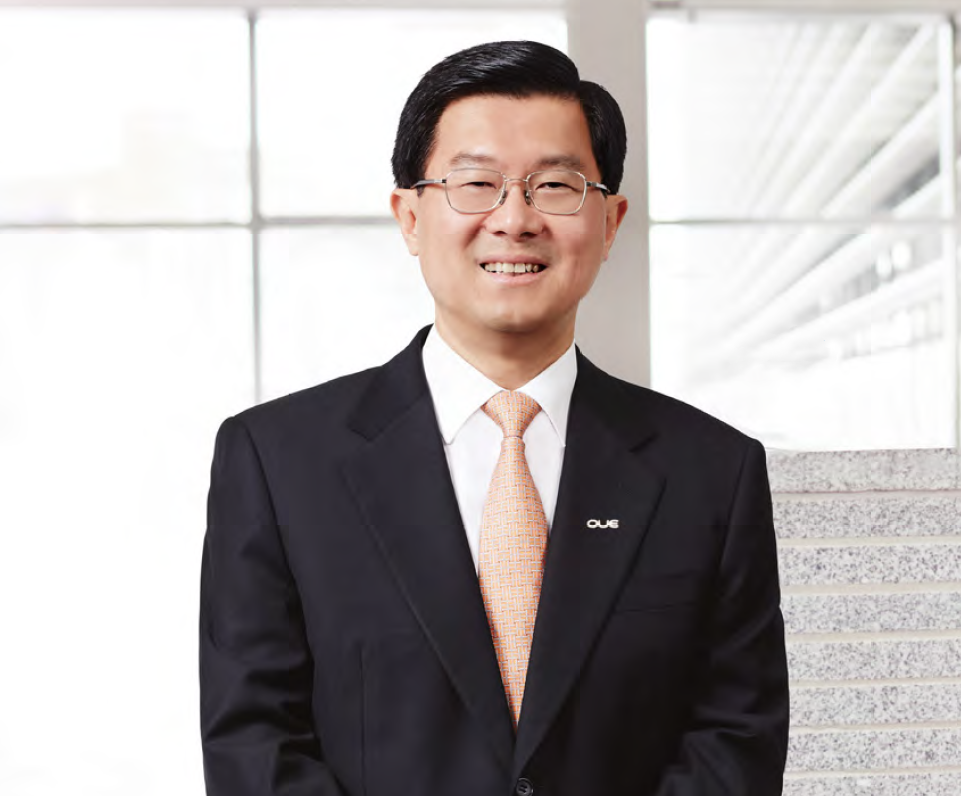 When describing the growth of OUE Limited (OUE), Dr. Stephen Riady, Executive Chairman of the Singapore-listed integrated property developer, draws a parallel between the transformation of Singapore from fishing village to metropolis and OUE's transformation from a sleepy real estate player to one of the country's leading developers. 
"We are imbued with that same vision and see every development as an opportunity to transform the perception, value and the function of a place such that it enriches and enhances the lives of those who live, work and play there."
In just under a decade, OUE has been built into a diversified real estate owner, developer and operator with an enviable portfolio of prime real estate assets. The group spans property, urban development, media alongside retail, healthcare and technology sectors across the Asia Pacific region.
Dr. Riady cites the Singaporean spirit of tenacity and perseverance as one of the key factors of OUE's growth: a zeal for achievement and daring ambition.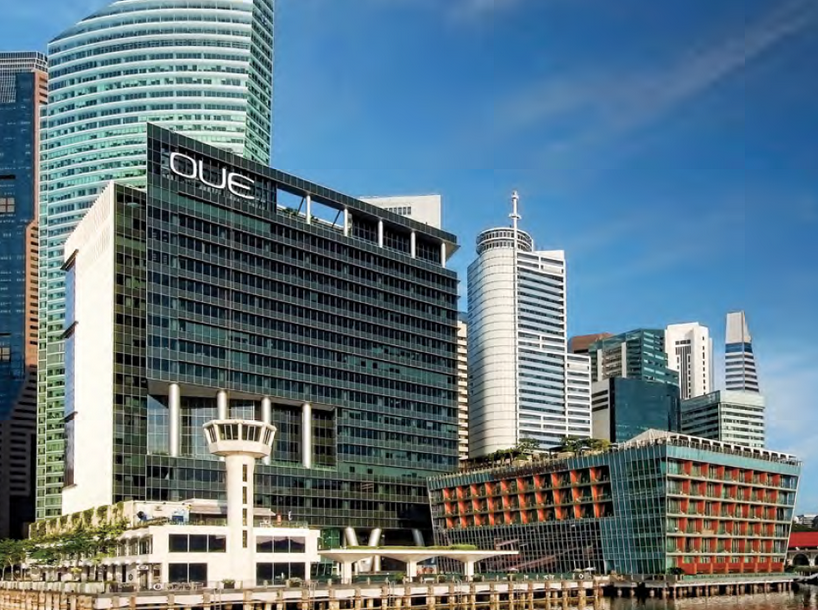 "At OUE, we embody that same bold, visionary and dynamic spirit that inspires us to think big and move strategically towards transforming Singapore's urban landscape."
A two-pronged strategy was employed under Dr. Riady's leadership: reviewing the company's existing portfolio to enhance the value of assets to maximise returns to shareholders, and critical acquisitions alongside asset enhancements. Crucial to this strategy is the integration of its capabilities across the commercial, hospitality, retail and residential sectors.
Part of the philosophy was demonstrated through the facelift of iconic Mandarin Orchard Singapore, flagship hotel of its pioneering hospital brand Meritus Hotels & Resorts. A strong emphasis was placed on maintaining the hotel's leading status, which entailed the transformation of the lower podium of the hotel into a luxury retail mall, Mandarin Gallery.
"This is how we add value to our stakeholders and shape the environment that we operate in," Dr. Riady shares. The redevelopment of OUE Bayfront, formerly the historic Overseas Union House, and the refurbishment of One Raffles Place shopping mall followed.
In 2010, former DBS Towers One and Two were acquired and revamped to become OUE Downtown, mixed office-retail development with service suites. In 2011, the company acquired 320-room Crowne Plaza Changi Airport, and in 2013, it acquired the iconic 72-storey US bank tower, in downtown Los Angeles, USA.
Each of the various sectors provides its own set of unique challenges, which Dr. Riady takes in stride. "Any business will face challenges in ever-changing market conditions," he shares, citing that the cyclical nature of the property market means that some attempts do not always pan out. In the retail sector, high rental and scarcity of labour is forcing many retailers to move online. "We have to always reinvent our malls to make it appealing to our tenants and consumers."
The acquisition of OUE from now defunct OUB may have ironically given Dr. Riady and his team an extra edge. "Many of our assets were old so we had to refurbish them, enhance them, and make them look more attractive to our customers." OUE cautions that upgrades are not just one-off.
"After a while if you don't do anything to a building, it looks tired. So, we embarked on carefully-planned, strategic asset enhancement initiatives designed to maximise the potential of our assets. It is not just about the exterior, it is about enhancing the experience for our tenants, our customers and the wider community."
It is therefore to no surprise that OUE is keeping its eyes peeled and options open – driven by opportunity, regardless of the potential magnitude. For Dr. Riady, the company's fundamentals are sound. "We look for opportunities where we can add value to and enhance the potential of the property. We also believe in prime location."
He shares that OUE is committed to looking at new growth sectors, as well as transforming its business model. "We need to be nimble and flexible so that we can grasp changes and move swiftly," says Dr. Riady. The company will need to be adaptable and fast if it is to meet the exponential growth of Asia. "Growth prospects in Asia still remain strong in the long term, in China especially, where many cities are coming up and domestic demand continues to grow."
Ultimately, what Dr. Riady wants is to create a global company.
This post is an excerpt from 30 Singapore Brand Leaders – Insights into the Amazing Machine of the Singapore Enterprise, brought to you by Influential Brands®.