Katrina's 2020 Vision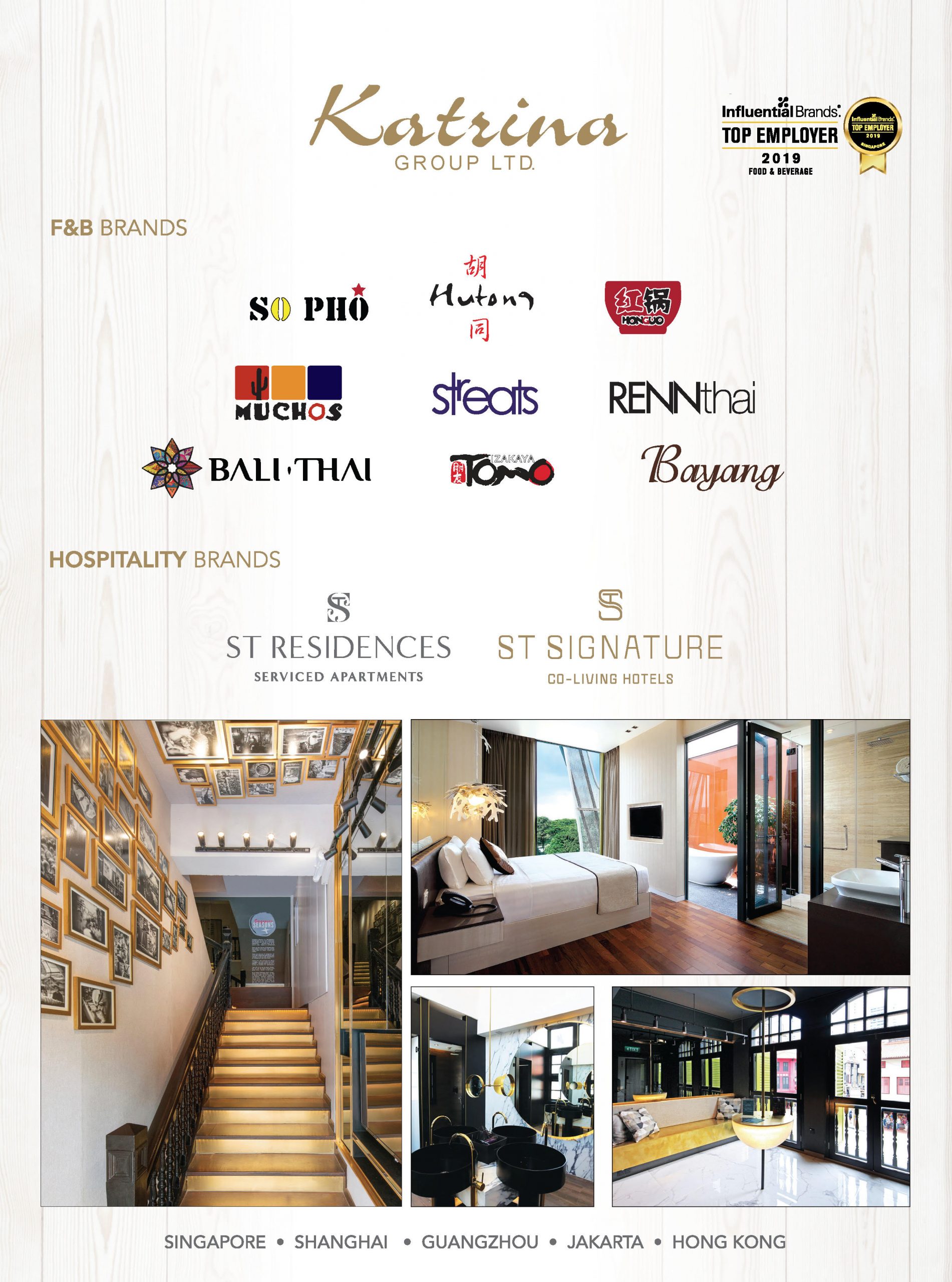 With presence in both F&B and hospitality spaces, Katrina Group lays out a comprehensive business expansion and services enhancement plans
Established in 1995, Katrina Group Ltd has been operating a chain of restaurants and cafés under different brands. In 2015, the Group launched online food ordering and delivery services for three of its brands, and a year later it listed on SGX Catalist. As part of its expansion plan, it has recently opened a new outlet "So Pho" in Jakarta, updated menus across different brands and rolled out a new reward programme to further engage its customer base.
"We think that online food delivery is quickly becoming an integral part of modern life. In anticipation of this growing trend, we will meet the demands from consumers with six additional brands for our in-house delivery service," observes Mr. Alan Goh, Founder, Executive Chairman and CEO of Katrina Group.
In 2018, the Group acquired serviced residences provider Straits Organization which was then managing 125 units in 15 different residential developments across Singapore. The acquisition marked Katrina Group's foray into hospitality. Last year, the Group unveiled ST Signature Chinatown, the first of its affordable co-living hotels in Asia Pacific.
Currently, Straits Organization Pte Ltd, a subsidiary of Katrina Group Ltd, has a portfolio of over 600 serviced apartment units in Singapore. "We are strengthening the ST Signature brand and ramping up the expansion efforts geographically – in Shanghai, Hong Kong and Tokyo," says Mr. Goh.
Technology is very important to Straits Organization, Mr. Goh underscores. "We are focused on intelligence as part of our brand pillar; we leverage on technology to help our businesses deliver stronger innovations in the hospitality industry."