Chow Tai Fook: The Gold Standard of Jewellery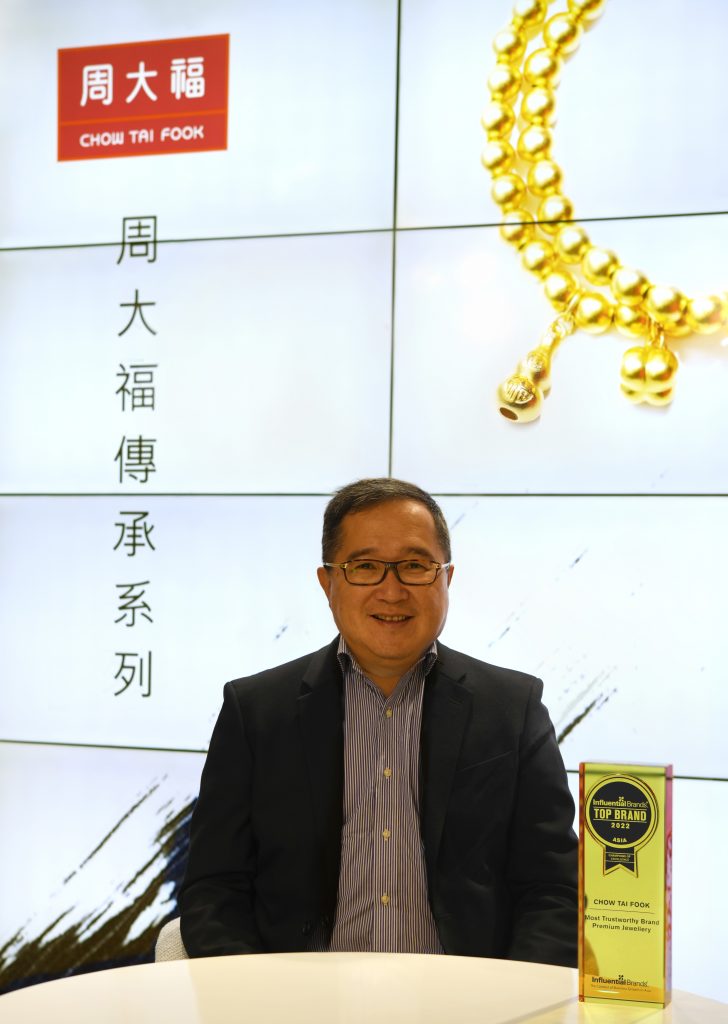 Question: The company has been operating in Asia for several years now. How have you leveraged on leadership in China to expand the brand in the region?
Mr. Suen: Founded in 1929, Chow Tai Fook is widely recognised for its trustworthiness and authenticity. We have a brand reputation not only based on craftsmanship but product design, quality, value and longstanding commitment to innovation as well, Chow Tai Fook has explored other ways to extend its market reach.
The brand has also made good use of big data and led by a differentiation strategy that continues to make inroads into diverse customer segments and provide them with exclusive products featuring local characteristics. Our product differentiation helps us stand out in the market. By leveraging our knowledge and access, we would identify regions with potential and accelerate our development in other markets.
Question: One of your core values is 'Eternity'. Could you tell us more about what this means?
Mr. Suen: Eternity means to stand the test of time, we produce our jewellery with qualified material and sincerity, so that customers can experience a blissful fulfilment through jewellery.
Question: The company has recently launched a Disney Ice Cream collection. How did the idea for this come about? What pieces in this collection do you think will resonate well with customers?
Mr. Suen: We have launched Disney Ice Cream Collection recently. It is inspired by the spirit of this dreamy season where Disney characters are turned into the most favourite Ice-cream cones or melting parfaits to bring us extra cuteness. New designed pendants and charms are crafted from Pure Gold, Silver and 18K Rose Gold, featuring Disney and Pixar 'Toy Story' Collection, with the beloved Alien and Lots-O-Huggin Bear presented in perfect 3D style in different ice-cream styles
Question: How does the company measure success?
Mr. Suen: We hope our customer experience a blissful fulfilment through jewellery.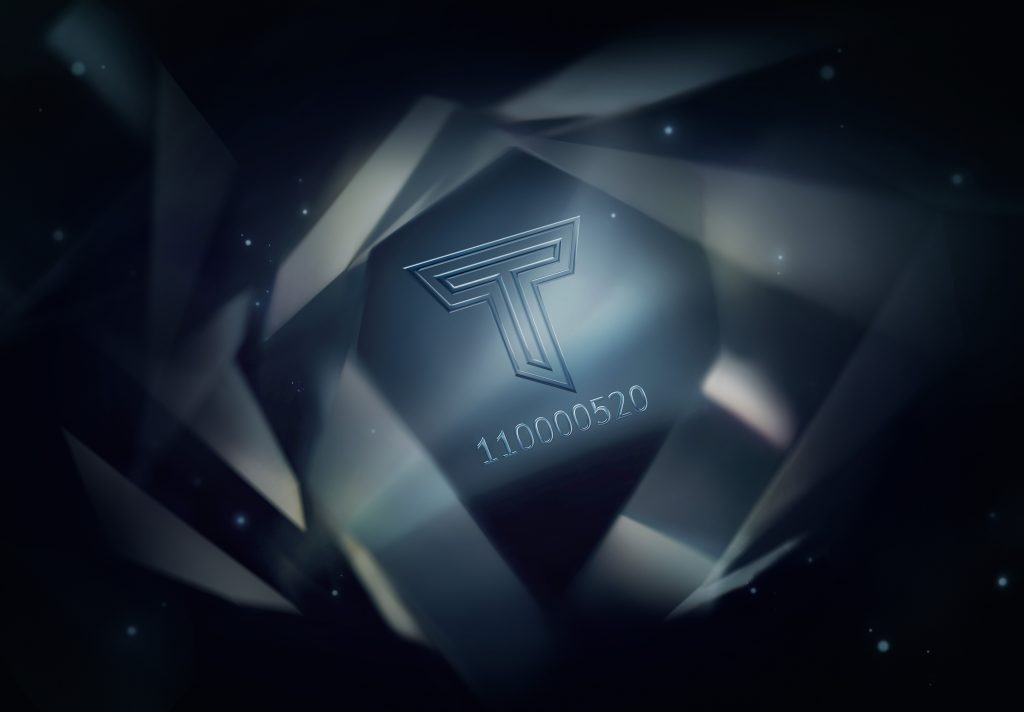 Question: What are key areas of growth for the company in the near future?
Mr. Suen: We will undergo brand revamp based on our DNA to develop Chow Tai Fook Jewellery as an iconic jewellery brand for the next generation and enhance all consumer touchpoints, including product offerings, store experiences, staff services, online experiences and communications, to provide better customer experience.
We will also continue to accelerate our technological and digital transformation journey to support our business and fulfil our social responsibilities through our operations and assume leading roles in industry coalitions and partnerships to promote best practices for mankind and the planet.
Question: Is there any specific customer profile in terms of demographics or psychographics that you target? If yes, what channels and initiatives do you take to reach and engage them?
Mr. Suen: We offer products for mass market and different market segments to meet the needs of our customers throughout their lifetimes. With the introduction of exclusive products featuring local characteristics, our product differentiation helps us stand out in the market.
Question: How do you ensure that your customers are effectively engaged?
Mr. Suen: We deploy a wide range of channels and organise different promotional events to make sure our customers can be engaged via omni-channels.
These online channels include:
CloudSales 365: Through the use of CloudSales 365, we can now better understand about our customers, what they are looking for, and better provide them with tailored individual service by simply accessing a mobile device. Apart from boosting sales, more importantly, we have established trusts with customers which enhance customer loyalty.
Livestreaming events: They also proved to be successful in amplifying our online sales. The collaborative event with top Chinese influencers received overwhelming responses.
Cloud kiosk: an O2O hub linking online orders at physical locations to the Group's e-commerce platform where customers can experience a shorter transaction time and enjoy wider product assortment.
D-ONE: our digital jewellery customisation platform, it offers customers an exclusive and unique experience in creating their own jewellery by choosing the diamonds and settings according to their own preferences.
Question: Why do you think your customers choose you and not other competing brands? And, what is the best way to win the trust of customers?
Mr. Suen: We are willing to innovate in order to offer customers blissful experience. Chow Tai Fook has been pioneering in many aspects, says we introduced the fixed price policy in Hong Kong in 1990 ; we implement smart manufacturing by adopting the Industry 4.0 framework to transform conventional manufacturing model into Consumer to Manufactory ("C2M").
We plan to continue working relentlessly to win the customers' trust and lead the industry.
Question: Obviously, craftsmanship is very important to Chow Tai Fook. Can you tell us about what standards or product quality controls you have in place to ensure that customers receive the finest quality of jewellery?
Mr. Suen: We have our Quality Assurance Committee, to ensure customers receive the finest quality of jewellery and we are awarded a certain number of Certifications and Accreditations for our production hub, supply chain, material and resources.
Question: Being one of the awardees of the Tenant Sparkler Campaign shows that you went out of your way to exceed customer expectations. Can you give some examples of what the staff did for this?
Mr. Suen: At Chow Tai Fook, we firmly believe that sincerity is the first step to gaining the trust of our customers. Recently, we encountered a customer seeking a specific design without any pictorial reference. Knowing that it was a design that we do not carry based on her description, our staff patiently served and shared similar designs for the customer's consideration on her jewellery search journey. While conversing, our team also shared jewellery care tips and dining recommendations around the mall. Our staff is a testament to our long-held core values of "Sincerity • Eternity" and we are glad that our customers are appreciative of our service.
Question: What types of jewellery sell best, and have customer expectations changed over the years?
Mr. Suen: Gold products has a robust demand. Our retail network expansion help boost the sales. Continual success of CTF•HUÁ Collection indicates customers interest in ancient Chinese and the time-tested gold-working techniques.
Question: How important is technology in your operations and are there plans to introduce other technologies in future?
Mr. Suen: We continue to accelerate our technological and digital transformation journey to support our business. By leveraging on technology, we will curate and deliver an extraordinary customer experience, while staying up to date with consumer needs through data insights to provide the most suitable products and services for each customer.