Helping Businesses Grow on the International Stage
Fuelled by its ethos that necessitates the constant reflection on the "why" of one's daily work endeavours, global network of accountancy firms PKF takes team building to greater heights.
The right people in the right organisation, who share the right values and beliefs in providing the right solutions to its clients, is what makes a firm great.
That is the belief of everyone at PKF.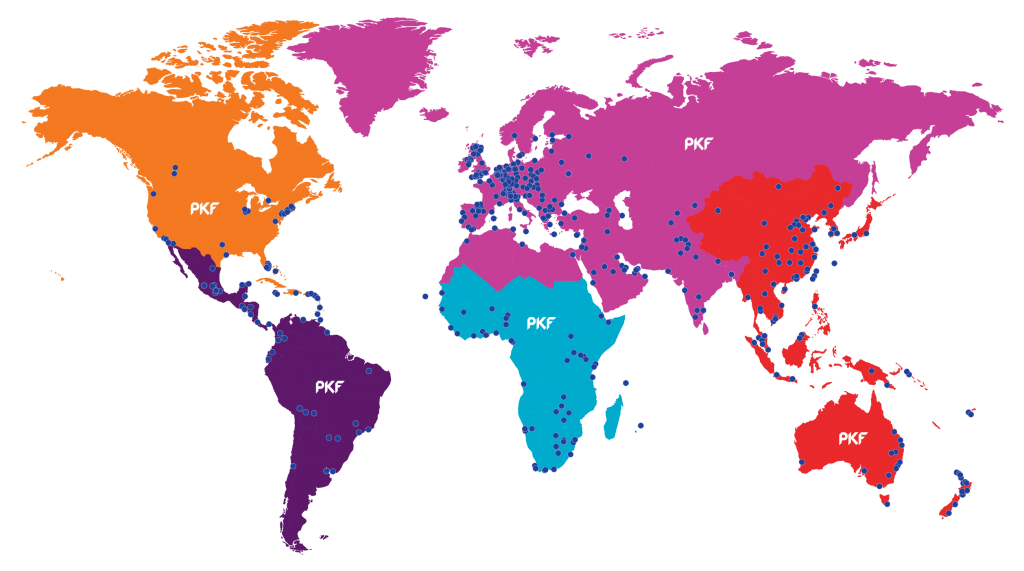 Comprising 20,000 professionals and 224 member firms operating under the "PKF" brand in 150 countries spanning five regions, PKF provides a comprehensive range of services in the five fastest-growing emerging markets globally.
PKF's services include auditing/assurance; tax and legal; acquisition, fundraising, restructuring and operations management advisory; as well as business solutions, corporate finance and specialist hospitality consulting.
The Singapore office specialises in assurance services; taxation services; advisory services in areas such as business valuation, corporate restructuring, fraud investigation and insolvency; as well as business solutions and technology solutions services.
PKF member firms provide these services in a number of sectors. This is in line with how companies value their advisers having deeply embedded sector knowledge; as such, PKF member firms work together to utilise this capability for all clients at a local and global level.
Globally, PKF serves in a number of industry sectors including aid agencies, automotive, construction, food and beverage, foundations and charities, government and public sectors, healthcare, hospitality, tourism and leisure, insurance, manufacturing, mining, oil and gas, real estate, retail, technology, media and communications as well as transport and logistics.
The synergistic commonality between all these? A shared vision among its global network of member firms.
An employer of choice
In an anonymous employee survey conducted by aAdvantage Consulting and Influential Brands, PKF in Singapore has scored +12.7 above the national benchmark in terms of Employer Net Promoter Score. The score suggests that employees from PKF are more keen to recommend the organisation to family and friends, which is a strong indicator that they are satisfied with PKF's workplace culture.
According to PKF's Executive Chairman Michael Chin, its success formula is influenced by how it builds its teams. As a firm, its focus is on attracting, developing and retaining the right people, and connecting them to the firm via the shared values of passion, teamwork, clarity, quality and integrity.
Michael adds, "As a firm, we are also grounded on our good old-fashioned family values of caring for each other, helping each individual to grow in the organisation, as well as sharing our knowledge and learning together."
"As the late famous American motivator Zig Ziglar used to say: People do not care how much you know until they know how much you care."
Every individual is recognised and respected for his or her unique talent, and therefore even when our people leave our firm, they still remember PKF as a family and a great place to learn."
"Our relentless drive when it comes to Right People, Right Organisation, Right Values and Right Solutions makes PKF stand apart from its competitors. This explains why PKF is the employer of choice for accountancy professionals."
Finding purpose makes the difference

Inspired by author and international speaker Simon Sinek's book titled "Start with Why", PKF's mission is simple: Deliver trusted solutions to its clients by the right people via solutions its clients can trust, with quality and integrity.
Explains Michael, "According to Simon Sinek, successful companies become great not by telling people what they do or how they do it but first, why they do what they do. The why is the reason why a firm exists – it is about its purpose."
Being able to define "why", Michael adds, "is about us delivering trusted solutions with quality and integrity that helps our clients to sleep better, and this builds faith in our clients. In the process of delivering high quality solutions, our people become more energised, technically stronger, and wiser. As our people grow, so does PKF, from the collective geniuses of its members."
The firm's employees stay true to this mission at work on a daily basis, reinforcing how "actions always speak louder than words and therefore, walking our talk is paramount in reinforcing our people's belief in the firm's mission, which is our Why – why we do what we do."
Michael continues, "Our people stay true to our Why by what we do, what we say, how we teach and how we interact with each other on and off the job; how we deliver the right solutions that our clients can trust on a daily basis."
"Ultimately it is the right people in the right organisation with the right shared values that deliver the right solutions to our clients that defines PKF and differentiates PKF from its competitors."
Creating a values-driven culture
Undoubtedly, a strong culture drives business success. At PKF, employees find alignment between their personal values and the firm's — creating a unified and motivated workforce.
And while other organisations' staff view their peers as simply colleagues, it is more than just that at PKF.
In PKF, staff find friends among colleagues. In this way, when they arrive for work at the office, not only do they see colleagues, they "meet" friends as well. This facilitates cooperation and a healthy spirit of esprit de corps – teams shoulder workloads together, help one another, share relevant expertise and knowledge as well as foster a "we are in this together" mindset.
Offering an additional sense of direction is the firm's shared beliefs; embedded in the core values of the firm are passion, teamwork, clarity, quality and integrity.
Staff are encouraged to be enthusiastic in their work, and everyone's participation and contribution are important no matter how small the project. Staff also need to be clear about what and why and how they go about their work, and more importantly, take pride in their respective roles.
At the same time, it is important that they do and say what they mean as well as mean what they do and say.
Putting its people first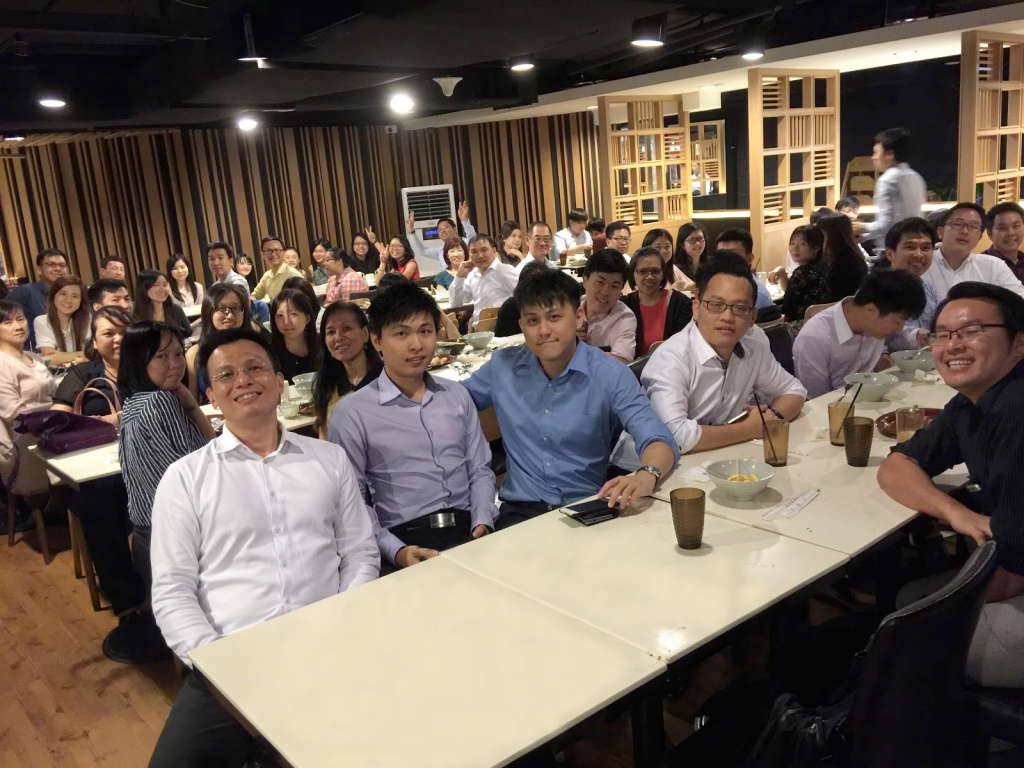 To achieve this, PKF's human resource department plays a huge role. It improves business performance by motivating employees and coordinating their behaviour towards a vision and specific performance goals.
This is achieved through various means. For example, Away Day is organised, featuring activities to foster team building and provide an avenue for closer interaction. At the same time, the vision for the firm is shared with all.
Dinner events involving games and songs are also organised on special occasions such as the Lunar New Year. To keep staff abreast of industry developments and to ensure smooth work processes, engaging training sessions are conducted periodically.
Complementing these are one-on-one meeting sessions between staff and partners to discuss performance goals and professional development, as well as town hall meetings for the management to address staff.
Says John Lim, Partner in PKF, "When staff feel a sense of belonging, and feel valued and appreciated and are cared for, they are motivated to grow. They are also inspired to strive for excellence in their work and provide quality service to clients."
Overcoming challenges
This sense of commitment and strong can-do spirit are especially evident last year, as the firm joined those around the globe in facing the challenges brought about by the Covid-19 pandemic.
Working remotely tested the resilience of the firm's network of servers and support systems, not to mention the adaptability of staff to remain productive and motivated despite the various pandemic-related challenges.
PKF's Managing Partner Lee Eng Kian believes the changes to working patterns and lives arising from Covid-19 will lead to a positive impact on the future once the pandemic passes.
Efforts to improve communication led to the launch of online training courses and even a virtual recruitment session with Nanyang Technological University undergraduates last year.
While the pandemic will fade with time, the PKF journey of continuous improvement and innovation with its people will carry on.