Redefining Dining Palates in Singapore
Thanks to gourmet purveyors such as Angliss Singapore, consumers in Singapore found comfort during this ongoing pandemic.
Having served the market for 73 years, Angliss Singapore made a bold and strategic move to explore the new possibilities of a B2C business model. Previously, supplying exclusively to renowned hotel and restaurant chains, the leading food service company has now expanded to serve its end customers directly.
Without worrying about purchasing in big bulks, homemaker can now lay their hands on prime cuts of meat, top-quality seafood ingredients, and ready meals items concocted by the collaboration of in-house chefs and renowned hotelier chefs. The idea behind the expansion of the business model is simple – to provide the experience of enjoying an extraordinary meal in the comfort of one's own home.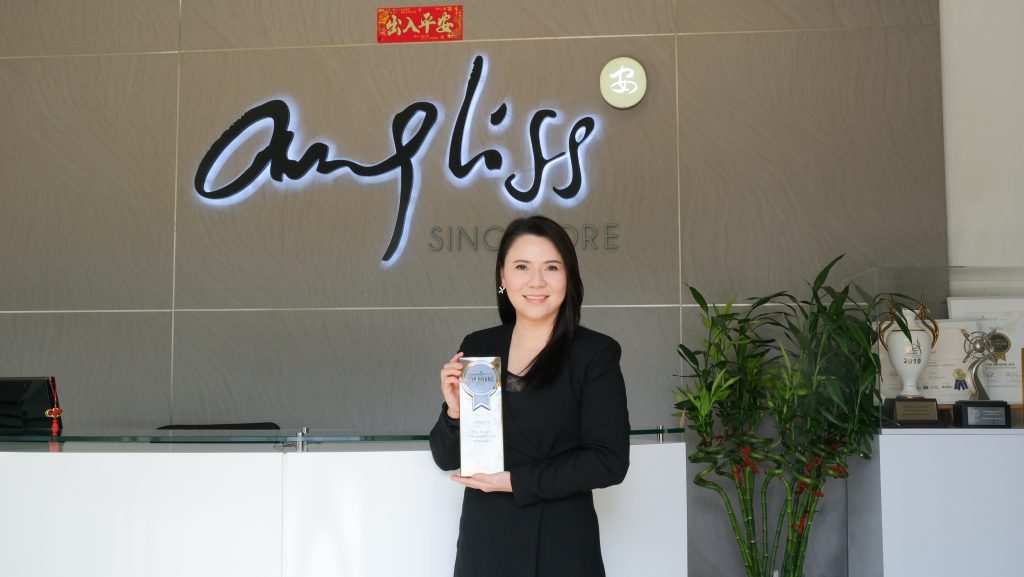 Angliss Singapore remains steadfast in its vision. "Our vision and purpose of serving those who serve great food is never compromised, since the first day of our operation. And it will continue to be a driver for Angliss Singapore, to be a gamer-changer and a trusted brand in the industry," says Ms Angel Ding, Managing Director of Angliss Singapore.
The journey of transition was certainly paved with uncertainty. Yet, it was a time where the brand's leap of faith was rewarded with breakthroughs in new channels and strategies.
Among the exciting initiatives birthed, Angliss Marketplace was well received by the consumers. In the company's effort to accommodate the new B2C model, the established gourmet purveyor tapped on Facebook Live for the first time, to showcase its fine selections of ingredients. Began from scratch, the e-platform celebrated an exponential growth of followers and online sales within the initial months.
Maintaining the highest commitment to quality
Located at Pandan Loop area, its head office is equipped with a 5,000-tonne cold room, certified with Hazard Analysis Critical Control Point (HACCP) and ISO 22000:2018 processing facilities, and a gourmet kitchen. To ensure that its temperature-controlled products are delivered in pristine condition, Angliss Singapore has invested generously in a fleet of 45 refrigerated trucks, along with an efficient vehicle management system and call centre.
The team at Angliss Singapore also leverages on its "global network, which allows us to source for and provide consistent, reliable and varied food products of the highest quality to a wide customer base, be it B2B or B2C," added Ms Ding.
Creating a dream pantry for all
That is why top chefs, food connoisseurs, and home cooks alike rely on the company for a wide range of imported produce and locally produced offerings.
Angliss's proteins are carefully selected through global networks of gourmet partners with strict commitments to quality. As shared by Ms Ding: "Our customers are like our friends. Thanks to our fully equipped on-site gourmet kitchen, we are able to invite customers and would-be customers to our 'home' to chat over food, and that way we can share more about these products and understand their needs. At times when ideas abound, we can even hop into the kitchen and test new recipes."
More recently, Angliss Singapore also delighted its customers with offerings of house-made sausages and a Grilled Winter Hamachi Collar cooked over coals. The dish was served with a squeeze of lemon at the inaugural home edition of Sentosa Grillfest.
The event brought more than 80 mouth-watering treats — including juicy burgers, grilled platters, BBQ delights, and more—from Sentosa to guests at home with island-wide delivery.
This has enabled their customers to savour restaurant-quality food in the comfort of their own homes. For example, its ready-to-eat Nabemono (Japanese hot pot) convenience packs created by in-house chefs were well-loved. Featuring sukiyaki with soup broth, wagyu beef slices or seafood bundles, and packed with fresh veggies, the packs simply need to be re-heated before consumption.
Raising the bar, one day at a time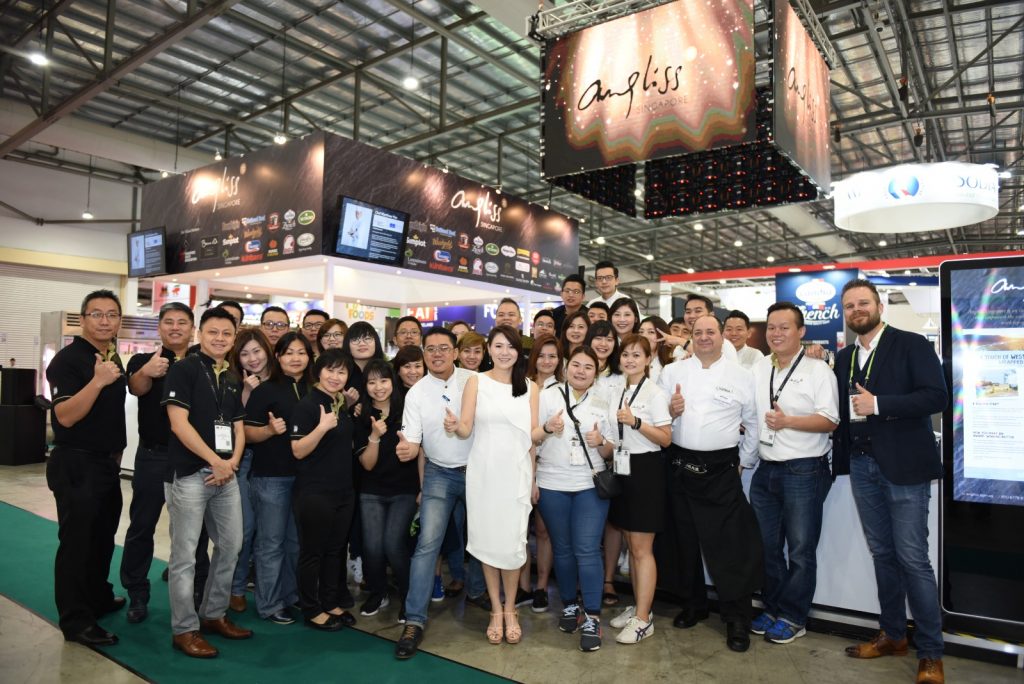 With over 73 years of food and beverage experience under its belt, Angliss Singapore has managed to garner much support in the competitive sector and emerged as one of Asia's leading foodservice companies.
According to a market survey conducted by Influential Brands, 84% of the participants associated Angliss Singapore with trust and confidence, and a majority highlighting Angliss Singapore's commendable customer service.
Rather than resting on its laurels, the Angliss Singapore team remains driven. Quoting from the interview with Ms Ding, "There is always room for improvement, and customers we have yet to satisfy. Adaptation and continual improvement are what has given us the edge over the years."
Staying relevant to customers is as important as supplying them with fresh food which made the company move to retail offerings on its own e-commerce site, anglissmarketplace.com.sg, and on Angliss Market place Facebook Live.
"We believe that everyone should have access to the great products we offer! As the world is undergoing big shifts, these initiatives make it possible for us to communicate and connect with customers seamlessly in order to anticipate and support their needs and differentiate ourselves from our competitors," explains Ms Ding.
Reaching out to foodies and connoisseurs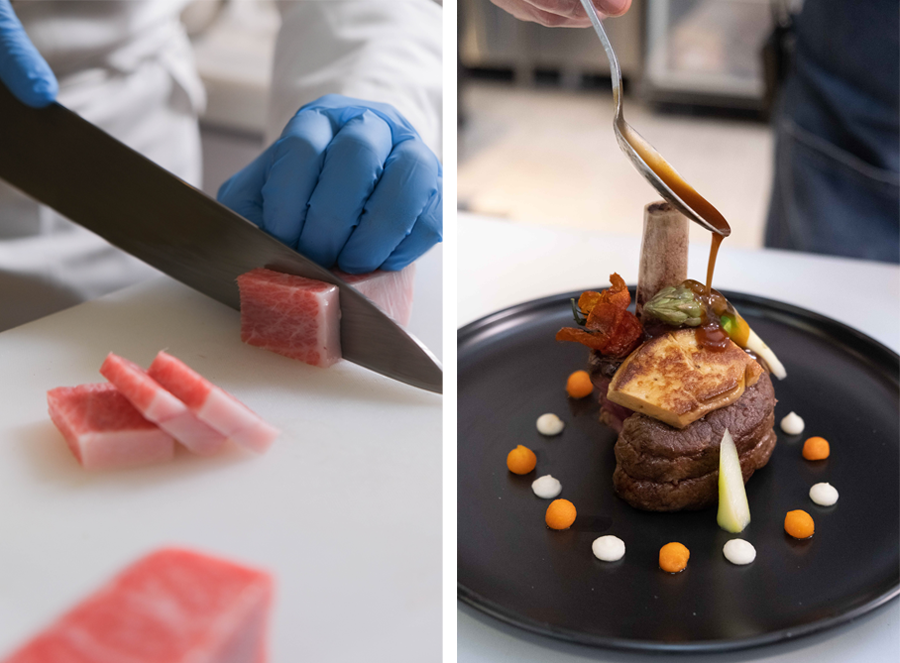 Targeting B2C consumers through events online and on social media has led to some unexpected hurdles but Angliss Singapore remains undaunted and adopts a willingness to learn and adapt.
"Consumers expect a tailored approach to eating, with technological breakthroughs, constant new launches, and exciting sensorial experiences. We will continue to provide authentic, sophisticated and safe and healthy food and beverage options that fit the unique lifestyles of our consumers. We have since created a new omnichannel, resulting in a new food experience."
Elevating the dining experience in Singapore
As more food and beverage companies continue to ramp up their efforts to leverage on technology and digitalise their offerings, Angliss Singapore is no exception.
It is looking to build and further improve on the e-commerce experience for consumers by "accelerating our digitalisation process, and integrating our business ecosystems and using emerging technologies to build hyperconnectivity".
"We want to maintain trust with our customers to create shopper satisfaction and confidence in them. The team is definitely enjoying this process of knowledge sharing!"