Maintaining a Strong Legacy of Trust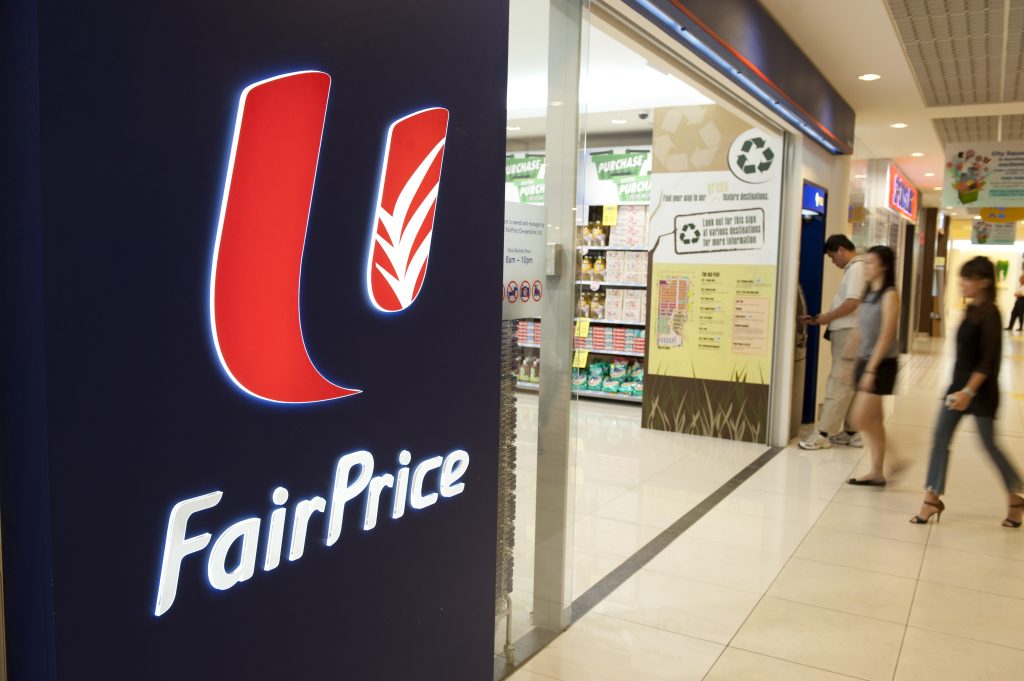 Feeding Singapore on a daily basis has been a challenge that NTUC FairPrice has always risen to — pandemic notwithstanding.
In February 2020, as numerous stories and memes about panic buying and unnecessary stockpiling at supermarkets went viral on social media platforms and news outlets, the staff at one particular local company reacted with patience and calmness.
This, despite the fact that the reported melees were happening at its stores islandwide.
NTUC FairPrice, Singapore's most established and largest chain grocery retailer, stayed the course in carrying out the same commitment of the past 48 years, and counting: to moderate the cost of living by benchmarking prices and keeping daily essentials affordable through various initiatives to help shoppers stretch their dollar.
To ensure shelves remained stocked while keeping the prices of daily essentials affordable, FairPrice management relooked at every step of the value chain to enhance speed and capacity.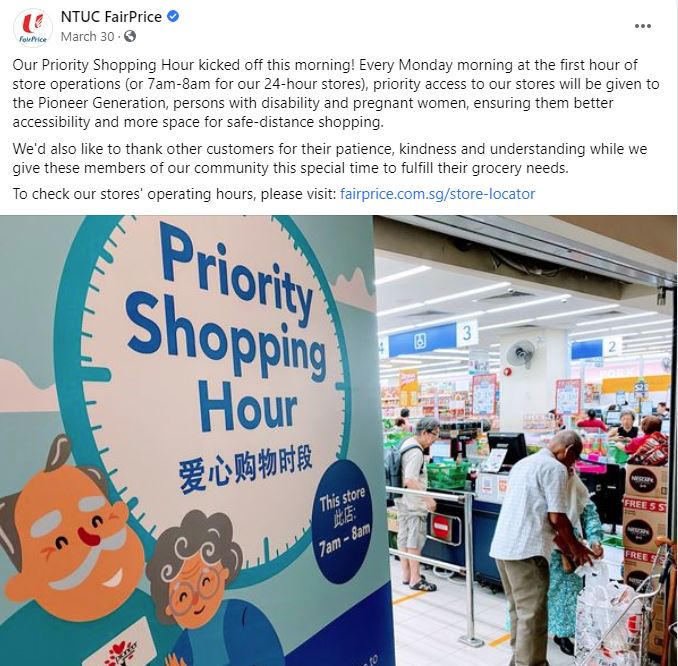 Mr Seah Kian Peng, Group CEO, FairPrice Group, says: "A key priority was to ensure that as many customers as possible were able to have access to essential items. One of the first things we did was to impose purchase limits to discourage customers from stockpiling amidst the panic buying situation.
"Leveraging our robust network, we were able to draw on or ramp up existing suppliers to ensure steady restocking, and we worked with the media and various government agencies to assure Singaporeans that there were sufficient supplies and there was no need to over buy."
During the unprecedented pandemic, its team booked close to 40 atrium spaces across various locations in Singapore to ensure safe-distancing measures. These served as temporary storage spaces for the stores, to help alleviate the strain on its supply chain infrastructure.
To improve scalability, it also worked closely with strategic partners to ramp up warehouse capabilities rapidly. And to help defray daily expenses and cushion Singaporeans against potential price increases, a price freeze was extended over 100 popular housebrand everyday essentials such as rice, oil, beverages, poultry, batteries, toiletries and household cleaners. The result? Savings of $6.7 million for consumers.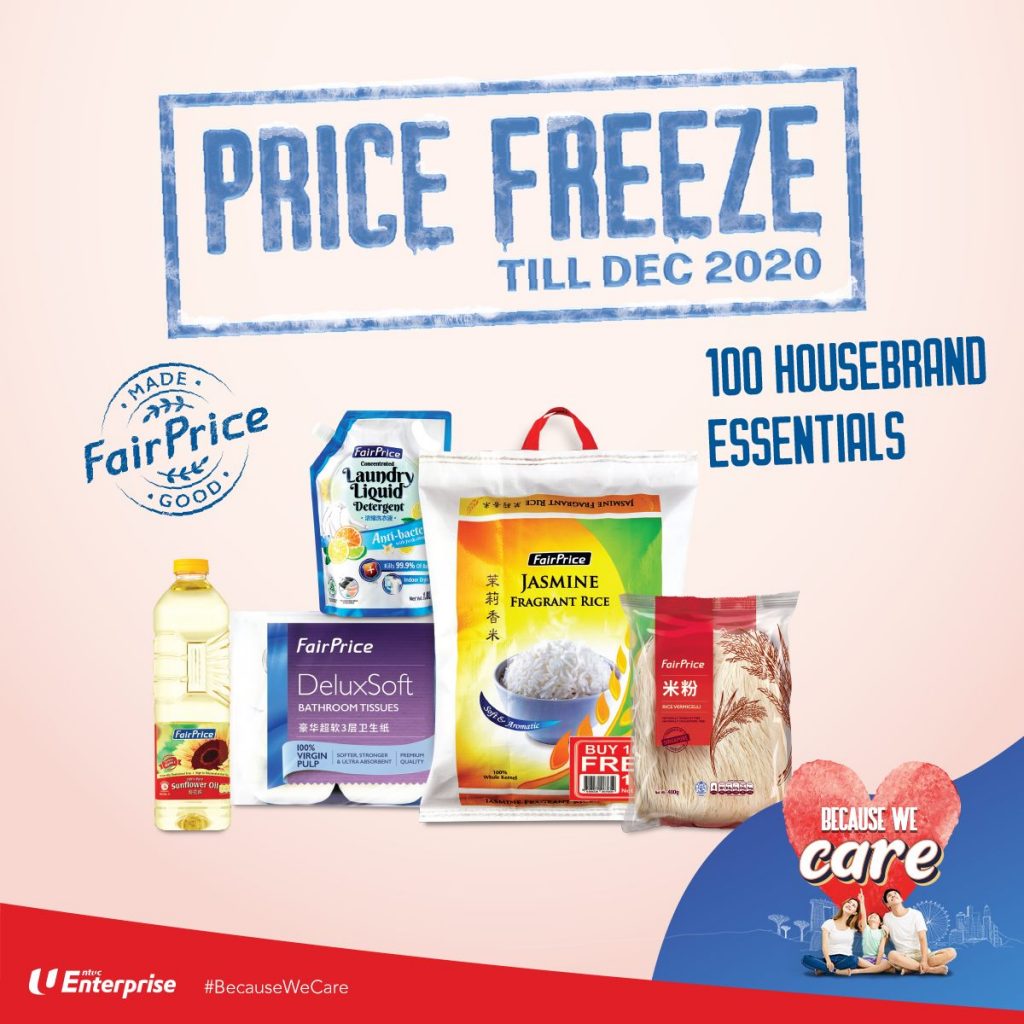 Staying true to its social mission, maintaining consumers' trust
FairPrice has always remained committed to its social responsibilities in times of crises or food shortages.
When SARS hit in 2003, it helped to pack and deliver food to those who were quarantined, and stabilised vegetable prices. A year later, during the bird flu epidemic, the retailer implemented precautionary measures to curb profiteering by traders, and took the lead to reduce the prices of eggs when normal supply resumed.
And in 2008 during the worldwide rice shortage, FairPrice was the last supermarket retailer to raise prices, and the first to reduce them when costs for the grains skyrocketed. It also provided affordable face masks to benchmark its price and prevented profiteering in 2013, when Singaporeans were affected by the haze.
The current pandemic, which has seen the company hold prices of 100 housebrand everyday essentials. Such a move impacts the industry as a whole, since these benchmark prices ensure the products remain affordable for all.
Setting high standards of product safety and quality has also enhanced consumer confidence and trust as a responsible supermarket retailer. By constantly innovating and ensuring it keeps updated about the latest in safety and quality, FairPrice has been able to keep a competitive edge as a retailer that evolves with the changing needs of its customers.
For example, it was the first supermarket chain in Singapore to attain an ISO 22000:2005 Food Safety Management System standard — which is more stringent than the Hazard Analysis Critical Control Points (HACCP) standard. It also imposes its own standard of food safety on its extensive network of suppliers.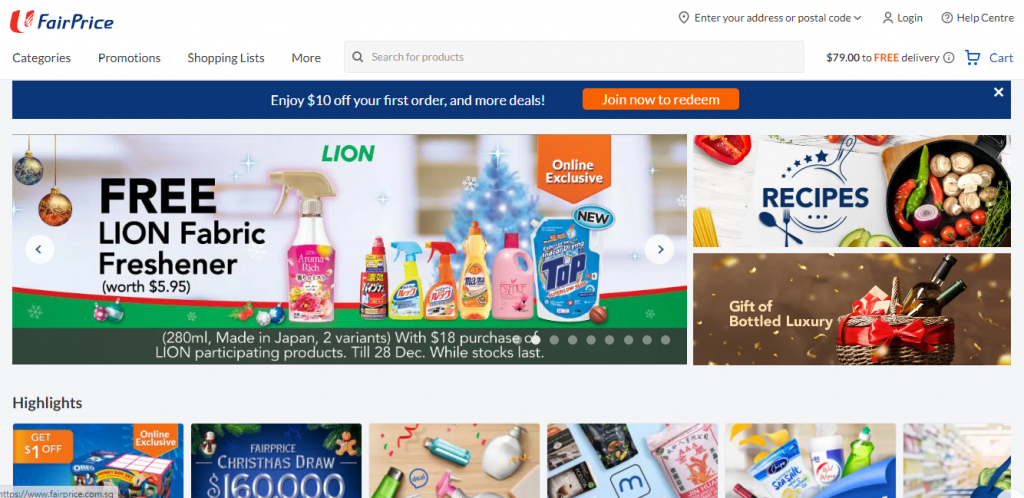 It also remains a trusted brand by innovating and leveraging technology to improve its services and operations in a competitive retail market. To date, its online retail platform, self-service technologies on the customer front, or digitising back-end processes use a wide range of technologies. Together, such efforts help the brand remain relevant in the age of more segmented shoppers and personalised needs, and higher demand for convenience and efficiency.
Evolving with the times
FairPrice currently sources products from over 100 countries around the world, and is constantly looking to strengthen and widen its network of suppliers to avoid over-reliance on a selected pool of sources. For example, it carries eggs from diverse sources including Malaysia, Australia, New Zealand, South Korea along with local farms.
During the Covid-19 period, the company added Spain, Ukraine and Poland as additional sources for eggs, and Saudi Arabia as a source for prawns to complement 17 other countries including Thailand, Canada and Chile.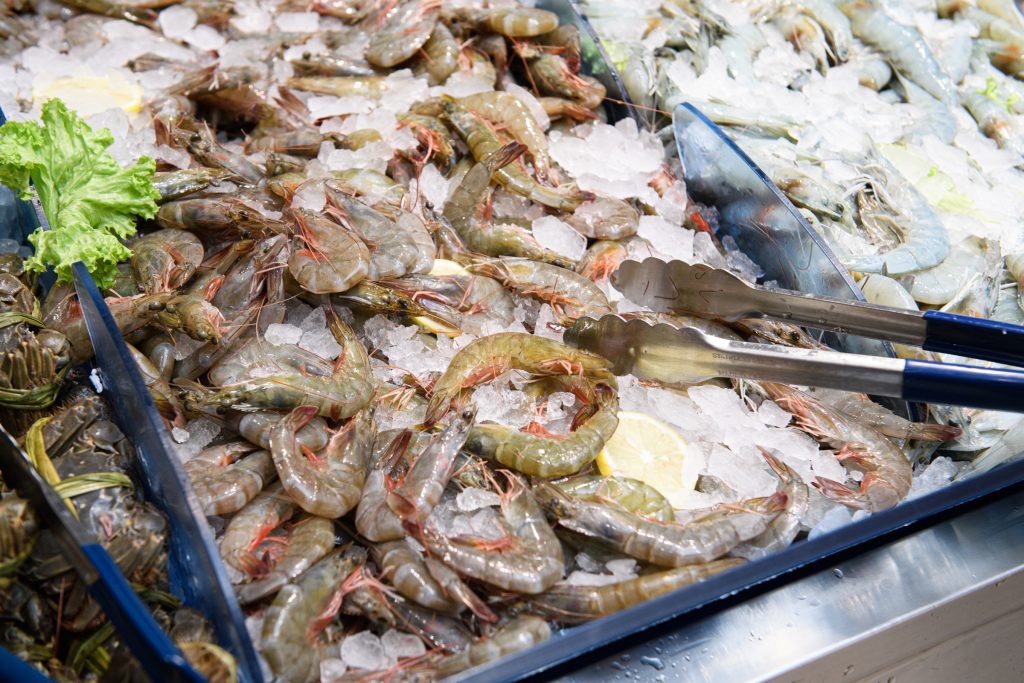 Beyond diversification, FairPrice recognises the need to enhance local production to be more self-reliant. It currently carries about 6,500 locally-made products, and is maintaining its efforts to support the government's "30 by 30" goal — to meet 30 per cent of Singapore's nutritional needs by 2030.
Along the way, it strives to continue providing a unique customer experience to its shoppers — whether they prefer to shop at one of more than 100 stores islandwide, or in the comfort of their homes via the smartphone or the web. Mr Seah says FairPrice will "continue to invest in both online as well as physical stores as we improve the customer journey for both.
"As a progressive retailer, we embrace technologies that are transformative, progressive and forward-looking, which are essential for us to remain relevant to those we serve."
Meeting the nation's needs, one customer at a time
As a business that serves more than 600,000 customers daily, its operations will continue to have a large impact on Singaporeans. Safety and quality assurance reflects its dedication to responsible retailing — crucial to gaining the loyalty of customers, but also a core part of its company beliefs.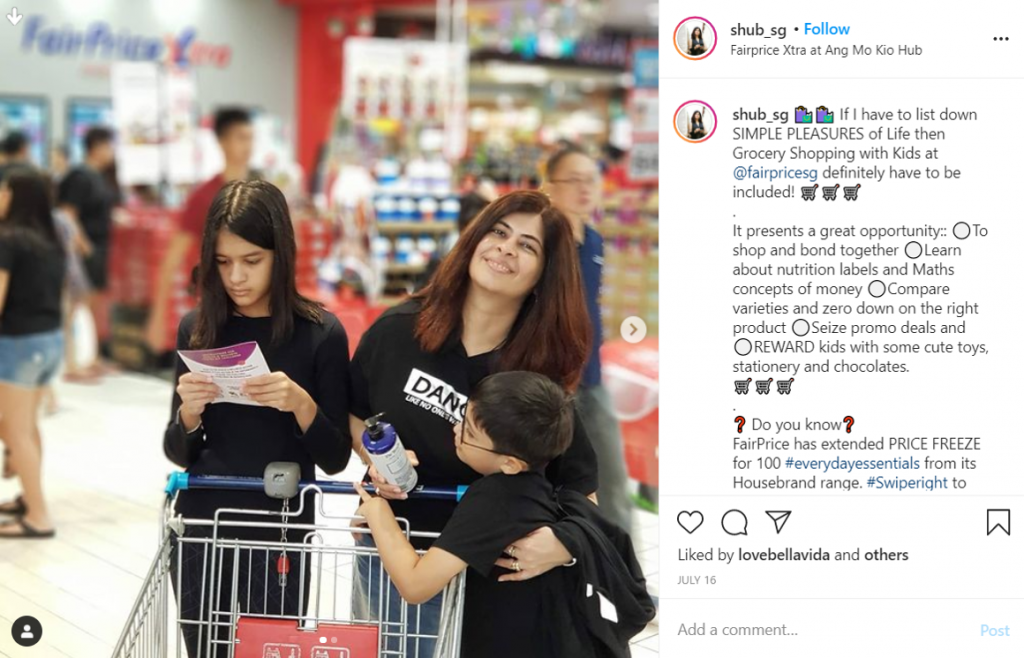 To remain relevant, it has identified upcoming trends in the grocery sector to include an increased focus on health, and greater need for digitalisation among our consumers.
The former is already being addressed; FairPrice currently carries close to 1,700 products with a Healthier Choice Symbol (HCS) certification and supports national initiatives such as those that encourage Singaporeans to make healthier food choices.
Its newest FairPrice Finest store at Le Quest Bukit Batok, for instance, features artisanal fresh food and a wide assortment of gluten-free, low-GI and plant based options to empower consumers to lead a healthier lifestyle, starting with their daily diets.
And since the Covid-19 situation has accelerated acceptance and reliance on online platforms for groceries, amidst practices such as safe distancing measures and calls to stay home, the company expects that the high volume of customers purchasing their daily essentials online, including those who previously did not, will be sustained.
Says Mr Seah: "Looking ahead, following increased prevalence of online shopping, we expect to also see greater integration between the online and offline space where retailers will be looking to offer a more seamless omnichannel experience to their shoppers.
"Brand loyalty is created when a brand meets its customers' expectations and engages them on a personal level. At FairPrice, we strive to understand our customers' evolving needs and continually offer products and services that complement their lifestyle.
"As a progressive retailer, we will continue to stay true to our social mission of moderating the cost of living while continuing to stay relevant by evolving to meet the changing needs of our customers."