Water for Health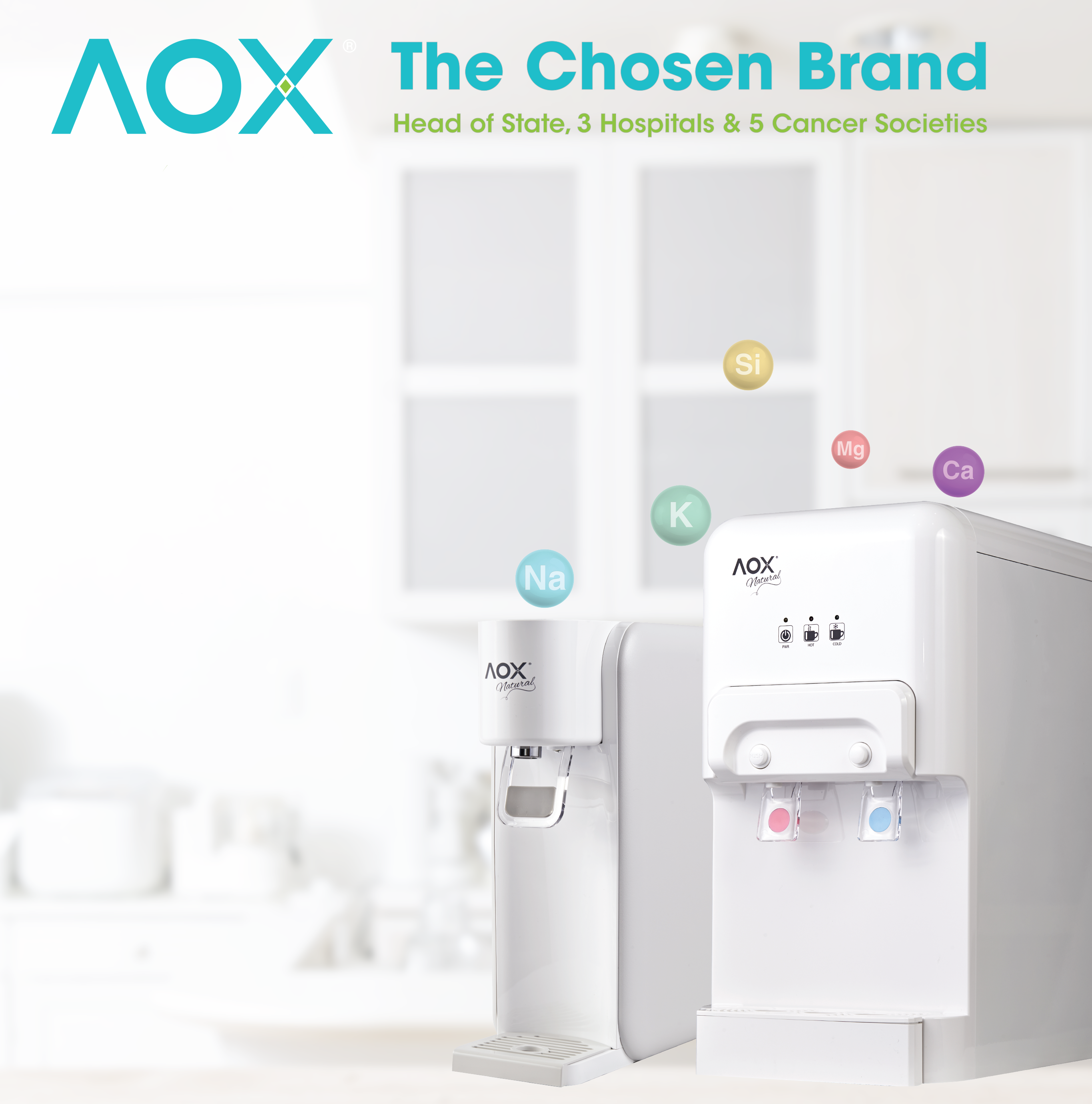 AOX is the business of transforming health and impacting lives by bringing natural spring water into our homes
Clear, clean, pure drinking water is one of life's necessities. And today, you cannot always be sure what is coming out of your kitchen faucet.
"Singapore company AOX has maintained its position as a premium water dispenser supplier in every market that it serves by creating a profitable and sustainable business that puts the health and well-being of its customers first."
With its unbeatable range of dispensers, AOX has something for everyone–from full-scale corporate offices to singles living in city apartments. And special features such as energy saving and eco modes, built-ins to emit healthy airborne negative ions, and a co-patented antioxidant alkaline filtration system, the AOX top of the line purifiers are perfectly designed to meet the needs of contemporary lifestyles. The company's dedicated R&D team are constantly brainstorming improvements and enhancements to the current range alongside concepts for innovative new additions. AOX then pairs with world-leading designers and its partner manufacturers to bring those ideas to life.
As part of AOX's dedication to health and well-being, the company strives to educate its customers on the fact that not all water is the same. Using LBT health analysis and Bioscan, both cutting edge German-developed technologies, AOX is able to play a part in helping people achieve healthier lifestyles. Not only are the AOX machines fairly priced and aesthetically pleasing, the company's sales consultants are rigorously trained in the science that lies behind. Customers are able to see the condition of their health with just a drop of their blood, via a German Darkfield Microscope, customers are able to witness the condition of their health transform before their eyes before and after drinking AOX water. This allows people, who normally buy on price or looks, to better understand why AOX dispensers are a cut above the competition.
With a board of advisers comprising of medical doctors, health screening centres, and chiropractors, AOX strives to give its users total peace of mind. The company holds fast to the wise words Albert Einstein: "We don't have to know everything. We just have to know where to find it."