Comfort Design: Bringing a Traditional Business to New Heights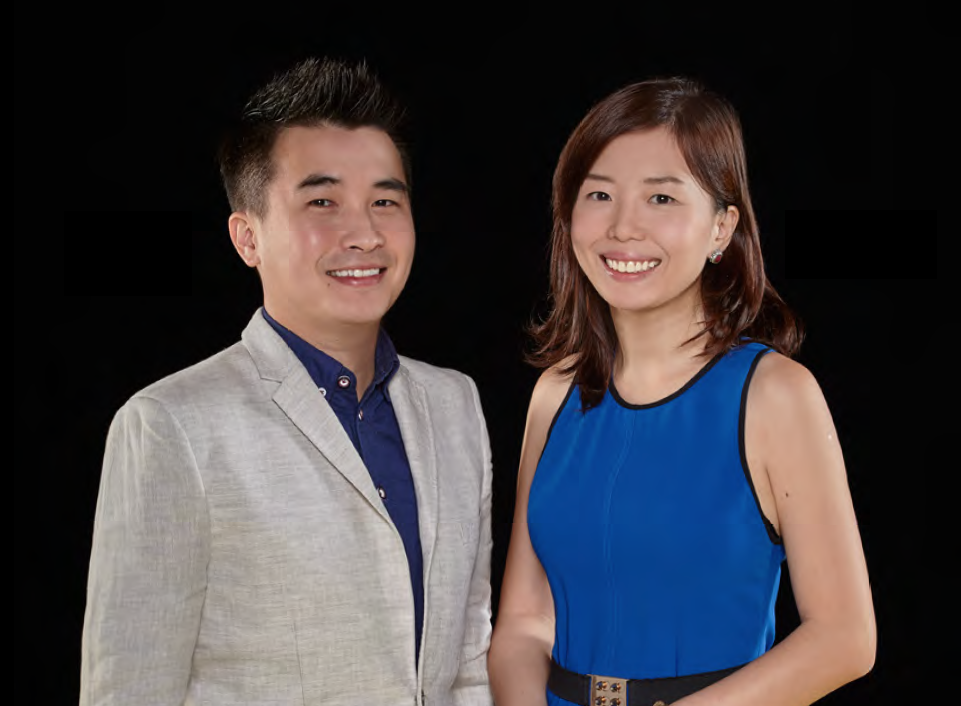 In 2004, Bob Chew observed worrying signs in the wholesale furniture industry – most evidently in his father's company, which he recently inherited. Founded in 1979, Comfort Interior Designs was a major furniture wholesale business supplying to furniture retailers both in Singapore and abroad. At the height of the business' popularity, it boasted a full-scale manufacturing facility in Malaysia. 
As with any succession in family businesses, Richard Chew handed over the reins to his son, who was well-versed in the industry. "I was exposed to every aspect of the business, from furniture making, delivering furniture to customers, as well as managing the finances of the company." 
"The internet changed the way people consume. Everyone was importing directly from overseas so we needed to find a new idea."
At the time, sales and exports had caused major strains, including the shutting down of the company's Malaysian plant, bringing the company very quickly into the red. The idea, Bob thought, was to supply design-centric and customisable tables and chairs aimed, in particular, at food and beverage (F&B) and corporate clients. Coinciding with the slew of new malls being built in Singapore, as well as the development of the new financial district in Marina Bay, Bob noted that there was a lack of suppliers. 
With family support, Bob steered the revitalised company to a different direction, rebranding into Comfort Design, with his wife, Grace, as Sales & Marketing Director.
His foresight paid off. Comfort Design quickly grew into Singapore's leading 'Chair and Table Company', supplying furniture to big names including Burger King, McDonald's, Coffee Bean & Tea Leaf, NTUC Foodfare and Minor Food Group which boasts brands like ThaiExpress, Xin Wang Hong Kong Cafe, Poulet, among others.
"It was around this time that we saw many shopping centres being built in Singapore, with VivoCity being one of the earliest. An opportunity like this doesn't come twice, so getting known in the marketplace within the shortest time was our first priority."
Comfort Design was boldly streamlined: stripping out the business' original comprehensive range of furniture, and focusing on selling functional yet design-centric chairs and tables. The company's experience in furniture gave Comfort Design an advantage. Besides off-the-shelf imports, the company could manufacture locally, customise to requirements and with the added benefit of being quick to market.
The course set for Comfort Design in 2004 now means it is entirely reliant on the design trends and forecasts of the commercial business. This unique position places the company in a never-ending marathon of innovation and entrepreneurship as it demands foresight in picking and designing the next hot items.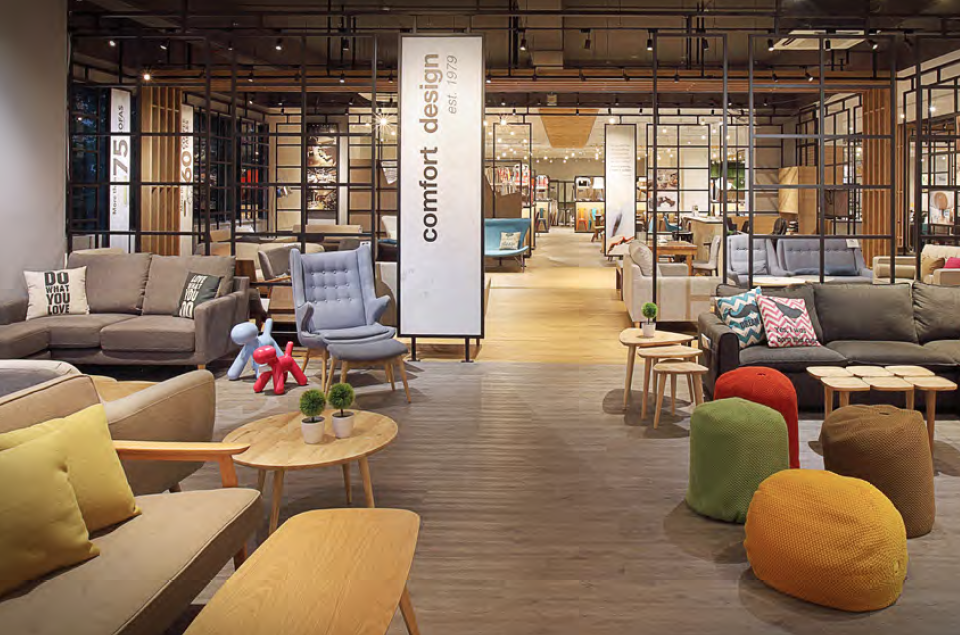 "It's important to offer the right products at the right season, and this is especially true especially since we're selling such design-centric products," Bob details. One wrong turn, and the year is gone.
Comfort Design understands the negative perception of the Singapore furniture industry and takes it in stride. "Understanding your industry's 'bad name' is important so that it allows us to disassociate ourselves from it. We were transparent about our warranty, and made sure we deliver what we promised to do." 
Comfort Design's decades of experience is unmatched, with a physical presence that also assures customers a guaranteed after-sales service with at least a year's warranty for all its products, with products serviceable thereafter for a fee.
The brand boasts over 2,500 stock taking units (SKU) of chairs and tables across a wide variety of designs: where pieces can be customised, and quickly rolled out. "With our carpentry, upholstery and colour spraying departments all situated within, we can better control and make promises to our clients."
After a good decade as the leading furniture supplier to the retail and F&B industry, Comfort Design is now seeking balance by tapping on the growth of Singaporeans seeking greater luxuries in the confines of their own homes, another gamble that has paid off well, with careful foresight and calculation.
"When your business is successful, competition becomes prevalent. However, we need to continue to focus on the interests of our customers – understanding their needs, and understanding the design trends – and staff of our own company. It's important to never rest on our laurels."
This post is an excerpt from 30 Singapore Brand Leaders – Insights into the Amazing Machine of the Singapore Enterprise, brought to you by Influential Brands®.