A Reliable Channel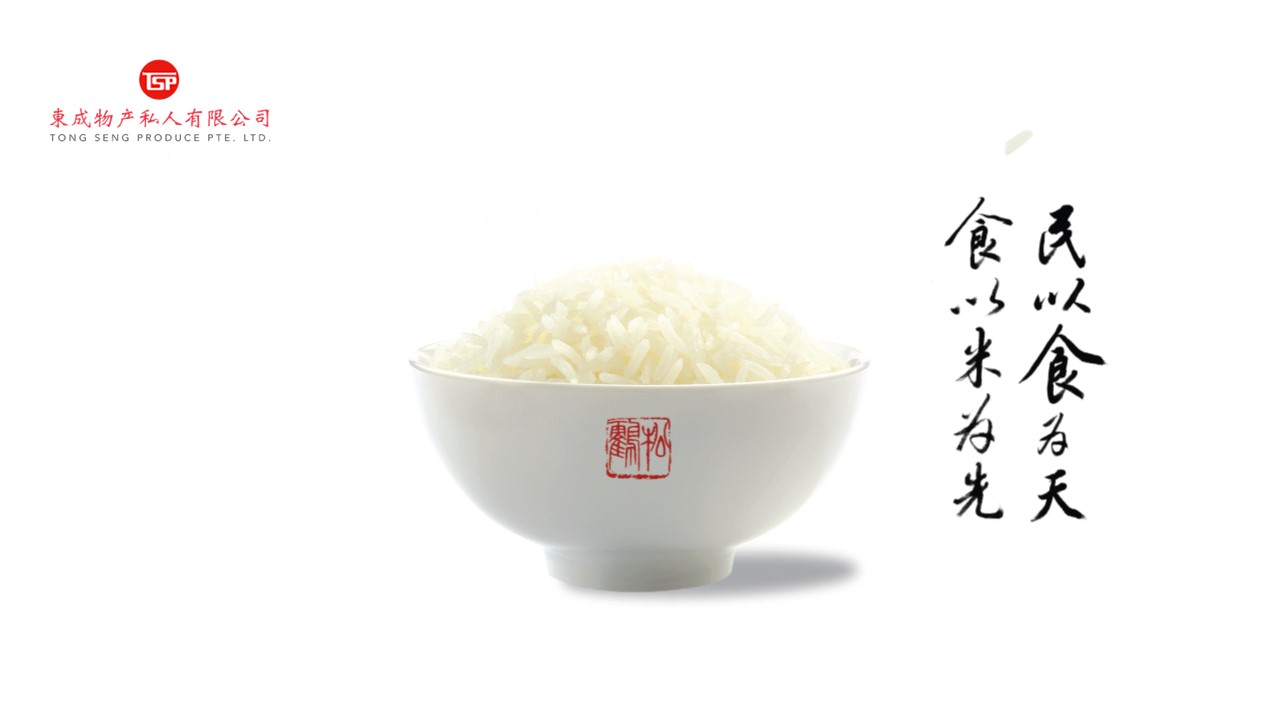 Food sourcing and supply chain are at the core of Tong Seng Produce's strategy
Like that friendly neighbor who is always on hand with an emergency cup of dry rice, Tong Seng Produce has been working hard since 1990 to ensure Singapore's hawker stands, restaurants, supermarkets and household pantries are well-stocked with cooking staples. Specialists in rice, cooking oil, flour and sugar, Tong Seng focuses on sourcing and transporting only the finest quality produce and making the path to purchase as uncomplicated as possible.
The company is directed by the inspiring corporate mantra of "Enjoy Rice with Peace of Mind," as health is one of the key passions guiding Tong Seng's business practices. Today, its SongHe rice brand is among the most trusted in Singapore.
"Tong Seng pioneered Singapore's first and only chilled warehouses, which feature an innovative low-controlled temperature system that ensures produce stays as fresh as it was when it first left the farm."
The house-brand SongHe Whole Grain Rice Series consists of five robust wholegrain varieties: Noble Berry, Jasmine Brown Rice, Brown Rice Mixed, Red Rice, and 80 percent Fragrant with 20 percent Red Rice. With the wholesome range a fast-growing success in the marketplace, Tong Seng is confident that its commitment to building a healthier community in Singapore is the way forward.
This Singaporean food industry innovator is constantly looking ahead and anticipating future trends that not only meet the evolving needs of the market, but also ensure the mechanisms of the company move as efficiently as possible. This means not being afraid to investigate, invest in, and integrate new technologies as they arise. To satisfy the demands for convenience of its corporate customers, orders can now be placed through a variety of online platforms. Internal production systems are also constantly being assessed and upgraded to improve productivity and traceability, accompanied by upskilling programs to ensure valued long-time staff are not left behind.
Rice is an intrinsic part of the Singaporean way of life. By ensuring only preeminent foodstuffs make their way into Singaporean stomachs, Tong Seng Produce seeks to play its part in sustaining the culture of eating that surrounds this humble white grain. And with such a high level of care, it is guaranteed to remain as much in the hearts and minds of future generations as it is for Singaporeans today.