Success Resources: Mr Richard Tan – A Front Runner Who Leads by Example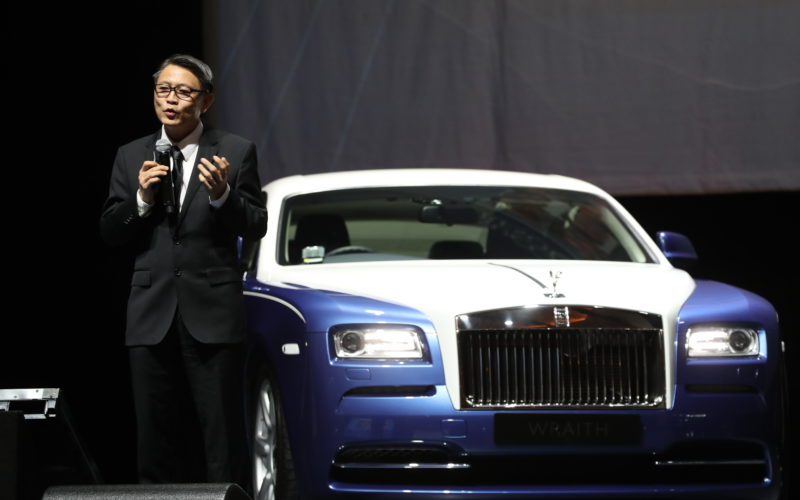 "When I was ill and had to undergo chemotherapy, I still worked from 7:30am to 10pm," says the sprightly, bespectacled founder and CEO of Success Resources. "My vein even collapsed, but I had to turn things around and fill up the seats for our seminar in Hong Kong." Although that incident occurred many years ago, and Richard is now in the pink of health, he believes that as a leader, one should always lead by example.
"If my staff tells me 'it cannot be done', I will show them that it can be done. The reason why at that time, we only had 300 people for our seminar was because the team couldn't work together. So, I decided to fly over to Hong Kong to inspire the team and create cohesiveness. I strongly believe that if you're only willing to work for 8 hours a day, don't expect your staff to work for 10 hours."
Starting out as a small conference organiser in 1992, Richard has slowly grown Success Resources to a significant level of prominence by offering a suite of courses and programmes in the areas of personal growth and professional development, as well as getting world-class speakers like Tony Blair, Robert Kiyosaki, Tony Robbins, Nick Vujicic, and Bill Clinton to inspire, transform and impact lives through their oratory skills.
Apart from hard work, mettle and determination, Richard understands that the key to building a strong brand foundation lies in the small things. "Anything that you do regardless of how small it is, you have to over-deliver. The small things actually do matter, because it will lead to bigger things. Success Resources started out doing very small seminars with not so well-known speakers, and over time, word started to spread because we would always deliver on our promise to our customers. Slowly, that was how we gained the trust of our customers too."
"Anything that you do regardless of how small it is, you have to over-deliver. The small things actually do matter, because it will lead to bigger things."
To date, Success Resources is running like a well-oiled machine, holding over 500 events across the world every year, with footprints in 30 countries and 70 cities. In addition to their physical presence, they have an app called New Tycoon which is a mobile seminar platform that delivers video live streaming access, allowing their users to get coached by various experts.
Moving forward, with the support of his 200 staff, Richard has his sights set on something bigger—ultimately with the goal of helping more people achieve their true potential. "In the next 2 to 5 years, I want to be the biggest aggregator for anything related to personal development by providing the best content around the world, so that we become a one-stop place. Basically, I want to create our own version of a Netflix-style platform, but instead of movies and TV shows, it's everything to do with personal development."
This interview is part of Influential Brands® Top CEO of the Year series, which recognises and profiles a select group of CEOs who are exemplary in 5 areas; Brand Leadership, Brand Expansion, Financial Performance, Innovation and Personal Integrity.